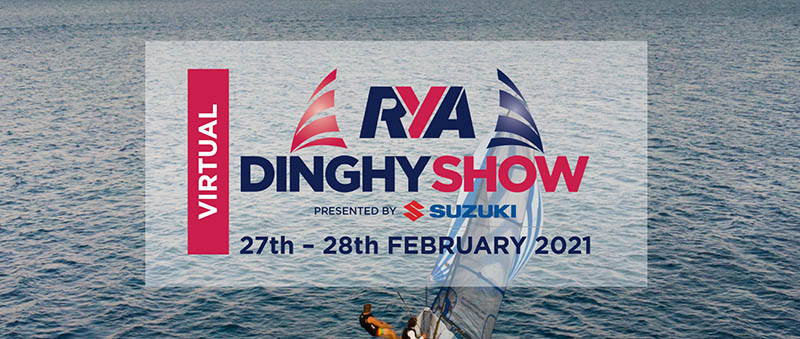 JOIN US AT THE DINGHY SHOW
In a more normal year, we would be inviting you to join us at Alexandria Palace for the RYA Dinghy Show, that wonderful weekend where sailing clubs, classes and so much more gather for a festival of all things small boat sailing.
For obvious reasons this year, there will be no physical show but instead, it will be held online using the VFairs interactive online platform. Seafarer has a stand at the show in the exhibition hall so come say 'hi' digitally and get ready for sailing this summer.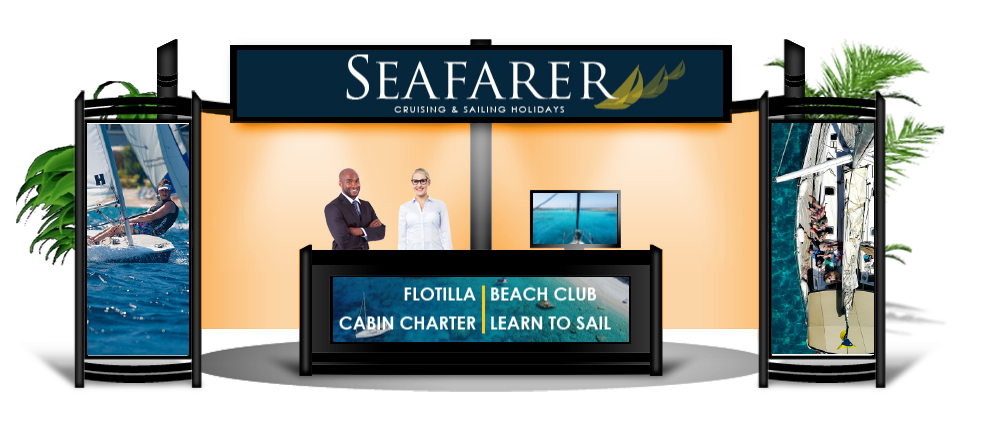 Show Information & Program
The show runs from 10.00 to 17.00 on Saturday 27th and Sunday 28th of February. It will be split up into the main stage, knowledge zone, and exhibition zone. The highlight of the show will of course be the Seafarer stand but the program for the main stage of the show looks pretty exciting as well with talks and workshops from some of the world's top sailors along with others including dinghy cruising adventures.
Main Stage
Saturday 27th February
10.15 – What's on the Horizon? – Host Hannah Diamond, RYA Director of Sport Development Rob Clark and Lee Timothy from Rockley Watersports, reflect on the impact of the past year on sailing and windsurfing and opportunities that lie ahead for our sport.
11.00 – Chat with Olympic Gold Medallist Hannah Mills – Join Rio 2016 gold medallist and current 470 world champion Hannah to hear about her preparations for Tokyo 2020, and how she's overcome adversity in these challenging times
13.00 – RYA and Yachts & Yachting Club of the Year, supported by Gallagher – We reveal which of the ten finalists will be crowned Club of the Year. Tune in to support the finalists.
14.15 – Get 'Blown Away' with Natasha Lambert – Hear how Quadriplegic sip and puff sailor Natasha went from keelboats to completing her biggest challenge yet when she crossed the Atlantic.
15.00 – Concours d'Elegance (Boat of the Show) – Ben Saxton and Mark Jardine talk dinghy classes and reveal the boat of the show!
16.00 – Sailing Legends with Ian Walker – Join RYA Racing Director Ian Walker as he chats with some of the biggest names in Olympic sailing. Hear from inspirational Rio 2016 Nacra 17 gold medallist Santiago Lange, London 2012 Laser Radial gold medallist Xu Lijia, 1984 Finn gold medallist and America's Cup star Russell Coutts and double gold medallist Shirley Robertson.
Sunday 28th February
10.30 – Meet Team GB Sailors – Get your questions at the ready as we meet some of the Tokyo 2021 Team GB Sailors.
12.00 – Dinghy Cruising Adventures on UK Waters with Roger Barnes. Pick up some top tips on how to prepare, stay safe and make the most of your trip!
13.00 – Protecting our Playground – sustainable sailing for cleaner, healthier waters. The Green Blue's Kate Fortnam is joined by members of the British Sailing Team to discuss best practice to protect the environment.
14.00 – All About Windsurfing – Windsurfing guru Sam Ross interviews the British Sailing Team's Emma Wilson and Tom Squires. Olympian Dave Hackford joins them to discuss the new watersports including wing foiling that have taken off here in the UK.
15.00 – Virtual Racing Grand Final – Tune in for the live final of the eSailing Winter Club Championship.  Commentary from Mark Jardine, yachtsandyachting.com and Olympic medallist and Team GB sailor, Stuart Bithell.
16.15 – Seven Dinghies for Seven Decades – Join sailing historian David Henshall as he travels back in time to the very first show in 1952 and examines one boat per decade that helped define the time. Have your say and vote for your dinghy of the decade during the talk session!
On Demand – Kit Picks with Y&Y – Join Yachts & Yachting magazine editor Rob Peake for his kit review, featuring products from show exhibitors plus the latest water sports equipment.
On Demand – What's on the Horizon? – Host Hannah Diamond, RYA Director of Sport Development Rob Clark and Lee Timothy from Rockley Watersports, reflect on the impact of the past year on sailing and windsurfing and opportunities that lie ahead for our sport.
Knowledge Zone
Saturday 27th February
11.30 – The Racing Edge –  Interview and some top tips from GB's ILCA stars Alison Young, Elliot Hanson and Lorenzo Chiavarini.
12.00 – Talking Tactics and Rules – Mark Rushall talks tactics for the beat, run and start plus an update on the racing rules of sailing.
13.45 – Decision Making Under Pressure – Performance psychologists Chelsea Orme and Suze Burton-Wylie discuss how to manage stress and pressure on the racecourse.
15.30 – Coach yourself to success – Feva Class and British Keelboat Academy Coach Niall Myant talks about recreating the coach's eye, measuring performance rather than guessing, solo exercises and sources of information and ideas to make every session count.
16.30 – Forecasting Afloat – British Sailing Team meteorologist Simon Rowell returns to share his knowledge on how to use a forecast on the water.
On Demand – RS Kids Takeover – fun with Jake, prizes up for grabs, activities and quizzes to keep your young sailors entertained.
Sunday 28th February
11.15 – Connect with Coaching – Olympian and RYA Coach Stevie Morrison, joins the RYA's Dave Mellor and Tim Cross to launch the new 'Connect with Coaching' video series.  Tune in as they discuss how the new resources can be used by club and class coaches to support the development of their coaching activity.
12.30 – Let's talk Rigging – Michael McNamara shares his top tips on how to rig your boats in different conditions.
14.30 – The Boat Whisperer – Rudderless steering for high performance with Steve Cockerill
On Demand – Towing top tips and trailer maintenance – with industry expert, Ian Jubb.
On demand – Boat Repair Workshop with Pete Vincent. You can also see his live repair workshops on his stand in the exhibitor hall over the weekend.
How to join
Although we'll miss talking face to face and sharing a Mythos one of the advantages of this show is anyone from all over the world can join. All you have to do to register is fill out the form below and you get a free digital copy of Sailing Today/Yachts & Yachting. See you there.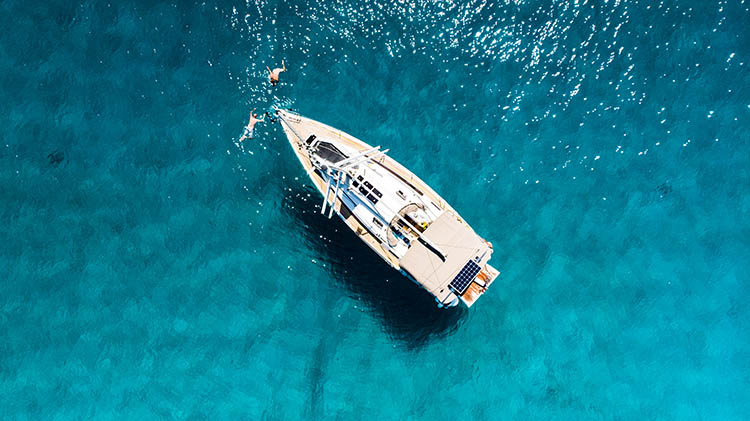 You'll find Seafarer in the exhibitor's hall so come and say a digital "HI". There are opportunities to talk to one of us by instant message or video along with loads of media content on all things Seafarer. We'll also have plenty of offers available for some of our most exciting summer destinations.