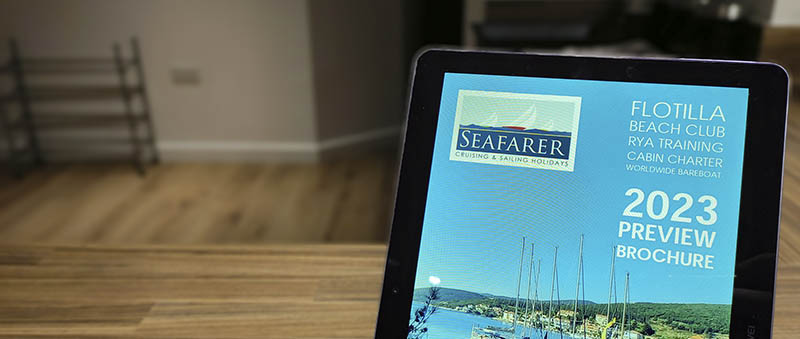 Exciting Sailing Holidays in 2023 and beyond
It might be a bit earlier than we normally publish our brochure but our new digital brochure allows us to have a lot more flexibility. We've decided to bring out a 2023 preview brochure in time for the Southampton Brochure while not necessarily finalised will give you a great idea of what's going on Seafarer wise in 2023.
The digital format not only better for the environment (fewer trees cut down) but it also allows a deeper reading experience with links and bookmarks to go into more detail on all of our wonderful holidays and courses. You can view it online or download it with the links below and enjoy some of the photography so far from the 2022 season, with the photo competition entries being centre stage in the final brochure to be published in December.
Brochure Download Options
[elfsight_pdf_embed id="9″]
Join our mailing list
Get our latest news and special offers
We send around 3-4 emails a month
Don't worry it's easy to unsubscribe