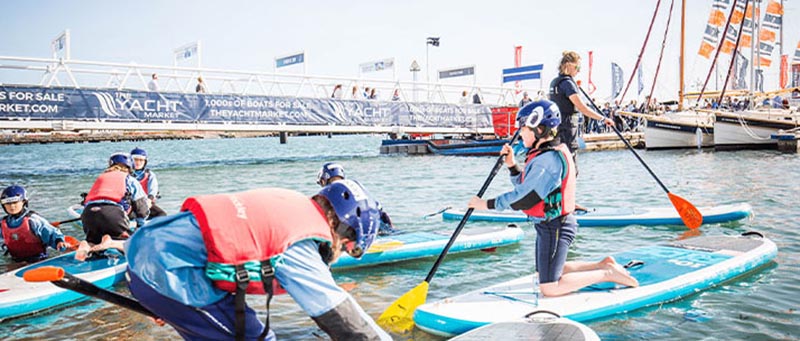 JOIN US AT THE SOUTHAMPTON BOAT SHOW
Seafarer is excited to announce its presence at the upcoming Southampton Boat Show, taking place from September 15th to 24th. You can find us at stand J128 in the Ocean Hall, where you'll be greeted by our friendly team of familiar faces. The event promises enjoyment for all age groups, offering a plethora of activities both on and off the water. From thrilling watersports to showcasing new gear and the latest boats of various sizes and types, the show has something for everyone. The exhibits and activities are thoughtfully arranged indoors and outdoors, ensuring suitability for any weather condition. Moreover, numerous on-water exhibits provide a truly immersive experience. Join us for an unforgettable nautical adventure!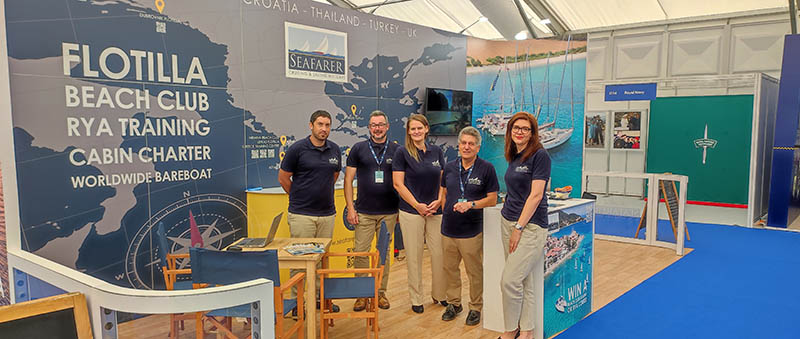 Naturally, the standout attraction is the warm and welcoming Seafarer stand. Aside from connecting with our team and catching up, you can explore our latest offerings and seize fantastic late-season deals. As the day winds down, visitors can even indulge in a refreshing Mythos beer or a glass of wine, accompanied by delightful Greek nibbles, setting the perfect holiday mood right at our stand.
Offers
A few days before the show we'll announce a selection of amazing offers for the remainder of the 2023 season including some great deals for October half-term in Greece. Keep an eye out here for more details.
2024 @ 2023 Prices
We also currently have most 2024 sailing holidays and courses available at 2023 prices until the end of the show. Head to individual pages on our site for more details.
Visiting the Show
You can buy tickets for the Southampton Boat Show with a discount using the link below and the code BESTOFT.
Opening times are as follows:
10.00 AM – 6:00 PM Friday 15 September
10.00 AM – 6:00 PM Saturday 16 September
10.00 AM – 6:00 PM Sunday 17 September
10.00 AM – 6:00 PM Monday 18 September
10.00 AM – 6:00 PM Tuesday 19 September
10.00 AM – 6:00 PM Wednesday 20 September
10.00 AM – 6:00 PM Thursday 21 September
10.00 AM – 6:00 PM Friday 22 September
10.00 AM – 6:00 PM Saturday 23 September
10.00 AM – 5:00 PM Sunday 24 September