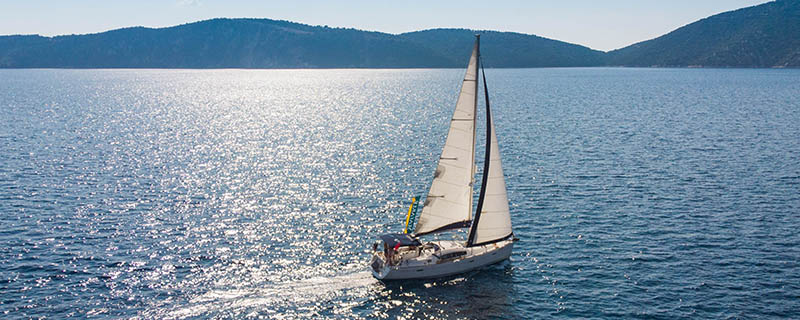 We are providing regular updates on this page for those of you concerned about the Coronavirus situation and the possible impact on your holiday.
Last Update  July 8th, 2021
The latest Government announcement has confirmed that along with 'Freedom Day' of July 19th  for the abolition of restrictions in the UK, rules are also being relaxed for international travel. In effect, the rules for Green list countries will also apply to amber list countries from July 19th  for all those that have been double vaccinated at least 2 weeks before travel and all those under 18. This means no quarantine or self-isolation on return to the UK Other requirements are that you produce a negative rapid flow test result  (taken no more than 48 hours before boarding the return flight) and have a PCR test pre-booked for day 2, after your return.
With the summer 2020 season successfully behind us and having operated in all our main destinations from July to November, we are pleased to advise that we completed the summer without a single case of COVID 19 on any of our holidays, including flotillas, beach clubs, cabin charter or sailing schools. The feedback from our guests was that the precautions and distancing measures in place worked very well, without adversely affecting their holiday and the point has been well proven that holidaying afloat on a yacht within one's family or social bubble, with sensible precautions and protective measures in place is about as safe as it gets.
Freedom From 19th July
Following the latest UK government announcement, all our yacht charter bases are open and operating normally, as are our sailing schools in Greece and Croatia, Our cabin charter programmes in Greece and our Beach Clubs in Nikiana in Lefkas and Kefalos in Kos.  Indeed we have been open in all of these places since May although numbers have been low
Since the announcement of the UK Government's road map and new Traffic Light System for international travel, leisure travel has been possible for residents of England and Wales since the 17th May, whilst Foreign office negative guidance on travel will be removed from all EU amber destinations, with guidance returning to normal. This will mean that travel insurance will be valid to all these destinations. This applies to our main destinations of Greece, Croatia France, Spain and Italy. Caribbean destinations are already on the Green country list though it is notable that the requirement for a rapid flow test before your return flight and a pre-booked PCR test on day 2 after your return continue to be required.
Quarantine at home continues to be required for non-vaccinated passengers returning from amber destinations. This we understand will be reviewed on the 15th July and we remain optimistic that key destinations such as Greece and Croatia will subsequently be designated Green thanks to the excellent progress being made with their inoculation programmes.
We acknowledge that some restrictions on leisure travel remain in place for Scotland and Northern Ireland and our flexible booking policies do make allowances for this. We continue to monitor the situation closely, liaising regularly with our trade associations and where possible, also the authorities both in the UK and in our main destinations.
Where travel is not possible, we will contact you individually in good time to discuss your options which can include deferring the holiday to a later date, or if travel subsequently proves impossible, then we acknowledge your right to claim a full refund.
Pre-Departure Testing Required In 2021
One thing that remains a requirement this summer is a negative PCR test within 72 hours of travel (48 hours for Croatia) for those passengers who have not been fully vaccinated.  For Green designated countries this will be only on the outbound leg, with the requirement for one more PCR test after return on day 2.  Those that have already had the vaccine having completed both jabs at least 14 days before travel, will need to obtain a certificate from the NHS or have the vaccine certificate available via the NHS app to show at the airport either on a phone or tablet.
Requirements & Conditions Summarised
For those wishing to book or who are already booked, we summarise here testing requirements and the main elements of our flexible booking policy applicable during this time.
Green list destinations 
PCR test or proof of vaccine required pre-departure, no quarantine on return with a rapid flow test before the return flight and pre-booked PCR test on day 2 – standard booking terms apply with regards to deferment or cancellation.
Amber list destinations
PCR test or proof of vaccine required pre-departure, no quarantine for double vaccinated passengers or those under 18 on return with a rapid flow test before boarding your return flight and pre-booked PCR test on day 2 after return – standard booking terms apply with regards to deferment or cancellation. For those that have not yet been vaccinated the requirement for 10 days quarantine at home on return remains, with PCR tests on days 2 and 8, plus the option for 'test to release' on day 5.-  Travel is possible, or you can postpone or defer your holiday with no admin fees charged by Seafarer.
Red List destinations
We will not operate departures from the UK to red-list destinations. You can postpone or defer your holiday with no admin fees.   If travel subsequently proves impossible, we acknowledge your right to claim a full refund.
Whilst we will endeavour to keep this page updated, current information on the regulations and testing requirements can be obtained from the 
www.gov.uk website.
Flexibility Guaranteed
We have always been flexible at Seafarer, but should you be unable to travel due to official restrictions staying in place or being unexpectedly re-introduced, we will allow you to defer or re-schedule your booking with no admin fees or penalties. This will apply to those destinations on the UK Government's Red List of countries requiring hotel isolation on return, or where either the UK authorities or those at the overseas destination restrict or advise against travel, or where they introduce a quarantine requirement for more than 24 hours upon arrival overseas.
This no longer applies to amber list destinations.
If you are unable to travel due to a positive PCR test within 72 hours of travel or being required to self-isolate, this is a risk for which you should be covered under your travel insurance. It is important to make sure you obtain travel insurance at the time of booking and it is noted that not all policies will cover you in such instances, though we have identified several reasonably-priced policies that do. See the Q & section below on this and should you need further advice, we can assist by pointing you in the right direction.
Full Responsibility Whilst You Are Overseas
As is always the case, as your tour operator we will provide assistance should there be any disruption whilst you are on holiday with us. We recommend you book the full package with us, since those booking a full package including flights will benefit from financial protection with ATOL cover for the entire package, whilst as a tour operator, we will take full responsibility for your accommodation and repatriation travel arrangements in the event of any disruption whilst abroad, such as flight schedule changes or cancellations. This would not apply if you book your own flights, though we will always try and assist you.
We also note that where a PCR or lateral flow test is required before the return flight to the UK, we will provide assistance and facilitate this to ensure you can board your flight without problems. It is noted here that any tests required would be at your expense, though costs are considerably lower in places like Greece and Croatia than they are in the UK. You can also pre-book a self-administered lateral flow or antigen test before you depart which you do supervised over a video link.
The Seafarer office is open as usual and although some of our staff are working from home, we are still able to answer calls and provide our normal service thanks to our IT and telephone system set up.
We will update this page as more information becomes available.
FREQUENTLY ASKED QUESTIONS
Holidays Booked For Summer 2021
With our experience of operating successfully in summer 2020 and given the pre-departure testing and other protective measures that have been introduced by the airline and travel industry for 2021, we are confident that the 2021 summer season will operate normally. This has been the case with UK departures which have been operating since the 22nd May. However, in the event that exceptionally some disruption to departures occurs, we have proved from our track record this year, that we have the experience and appropriate policies in place to deal with such situations quickly and effectively.
What If My Holiday Is Disrupted
Our commitment to a personal service doesn't end with your booking – in the event of any disruption pre-departure, we will do our best to offer you the maximum flexibility possible – this can vary from booking to booking and our team will work to offer you the best option for your holiday and circumstances, whether this is travelling as originally planned but changing to a different destination, deferring your holiday to a different date, securing a refund for you on flights not taken where this is available and so on. If disruption occurs after departure, we will provide all necessary assistance and make any necessary changes to travel arrangements.
Deferring Booked Holidays
If your holiday with us had to be cancelled or deferred last year due to COVID 19 related disruption and you have not re-booked yet, we recommend that you choose your new holiday date as soon as possible in order to secure your place and avoid disappointment, since availability for the second half of the summer is already limited. Where your holiday is scheduled to go ahead but you wish to defer, please note that you will incur penalties if there are no official restrictions in place and this now includes amber destinations. In the unlikely event that new restrictions are put in place, deferring your holiday will in almost all cases be penalty-free as regards admin charges and cancellation penalties, though it is noted that your flight or holiday may be more expensive on the new date chosen.
Flight Cancellations
If your flight is booked through us and is cancelled or changed, we will contact you and do our utmost to secure suitable alternative arrangements. If you have booked your own flight and this is cancelled or changed, please get in touch and we will do our best to help.
You Are Ill Or Self Isolating And Can't Travel
If you cannot travel due to illness, self-isolation, or official restrictions, please get in touch and we'll look at possible amendments to your holiday and will assist you with this in any way we can. If the holiday is still scheduled to go ahead and there are no restrictions in place, you should be able to claim on your travel insurance for any health-related disruption.
What Is The Situation With Refunds
Given the very large number of holidays that were curtailed in 2020 and over the current winter during this unprecedented crisis, we encouraged guests to re-book for a later date if possible, or if this could not yet be decided, to accept a credit note which could be applied to a later booking. The credit note still benefits from financial protection under the ATOL and ABTA schemes (where applicable) and does not disqualify you from claiming a refund later, if you are subsequently unable to travel. This was in line with ATOL & ABTA guidelines, recognising that payment of large numbers of refunds automatically was not sustainable for the industry. We thank the large number of guests who chose to re-book or defer for their cooperation and for staying with us.
For those whose circumstances meant that they were no longer able to travel, refunds have been made and we continue to commit to doing so where this proves necessary. This may take some time given the large numbers involved and we will advise you of this at the time.
How We Are Keeping Your Money Safe
We would like to remind you our flight inclusive package holidays are ATOL protected. More information can be found on that ATOL website: https://www.caa.co.uk/ATOL-protection/Consumers/About-ATOL/
How Is Seafarer Coping In These Circumstances
2020 was our 25th year and whilst it will certainly be a year to remember, it is indicative of our long experience and our strength and resilience, given the many international crises we have had to deal with over the years.
We have a very experienced and dedicated team who have been working hard to keep our guests up to date and change holiday arrangements where required, liaising with airlines and our various overseas suppliers and partners. This can be very difficult with long waits on the telephone often being required when calling suppliers as well as fast-changing official restrictions and advice.  We have been coping well with all of this and our guests have generally found it easy to contact us either by telephone or email to discuss their requirements and the appropriate solution has been found in each case.
How Soon Are Holidays Expected To Return To Normal
We saw the situation return to normal across most of Europe from July 2020, albeit with sensible protective measures in place, with Greece in particular, having been almost COVID free up to that point.  The UK Government's road map to re-opening has been confirmed with quarantine free leisure travel having already re-started.  The requirements for pre-departure testing and exemptions if vaccinated as well as required testing on return are well established, whilst enhanced hygiene routines and other protective measures have been well proven in all our destinations during the 2020 season and so far this year. These measures such as wearing masks on airlines and in airports enhanced hygiene arrangments overseas and so on, will be continued for as long as proves necessary, whilst always operating in line with UK and host country advice and guidelines.
What Additional Precautions Are In Place Abroad
With holidays operating whilst the virus is still active, guests and crew will need to complete a health questionnaire prior to travel. Additionally, we have implemented an enhanced cleaning and sanitisation regime on all vessels and in accommodation units. The safety of guests and crew is a top priority for us, so holidays and courses we operate apply protocols that are in line with the advice of the WHO, FCO, and the health and maritime authorities in our host countries. For a summary of these measures click here.
Updated Foreign Office Travel Advice
With the latest normalisation announcements from the UK government and the abolition of quarantine for vaccinated travellers and under 18's returning from amber designated countries, any foreign office advice against advice to such destinations has been lifted as of 19th July. For those travelling before that date, negative travel advice for Europe was advisory rather than compulsory, given that leisure travel was once again legal as of May 17th.
What Is The Situation With Travel Insurance
Where there remains negative foreign office advice on travel to certain destinations, many travel insurance policies will not cover you if you travel there. Some will not cover you if you contract the virus or fail a PCR test before departure. However, we have identified several policies that will cover you to travel and also cover you if you contract the virus or fail a PCR test before you travel, with cover if you are unable to travel due to having to self-isolate in certain circumstances also. Notably, cover will be normalised with nearly all insurers for amber destinations if departing after July 19th since any negative Foreign Office advice to European destinations has been lifted.
See the links below for two examples or speak to one of our advisors for more info: 
Campbell Irvine Travel Insurance
We hope the above information was useful,  but If you require any specific advice or want to discuss any of the above further, feel free to call us on 020 8324 3118. You can also email us at [email protected].
We Look Forward To Welcoming You Aboard Soon!