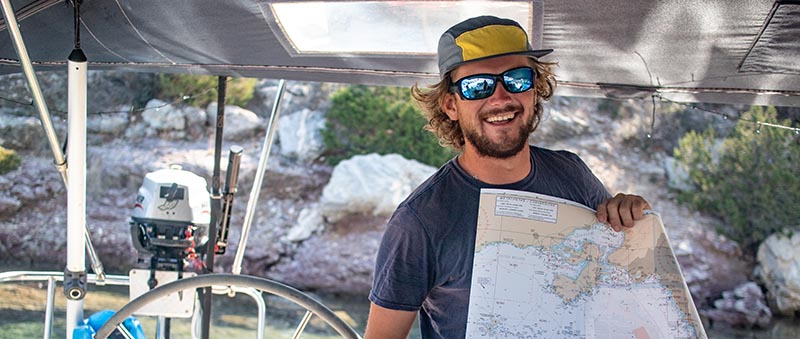 Due to some last minute changes, we are still looking for charter skippers to run our cabin charter program in the Cyclades, based in Mykonos.
You will be responsible for all aspects of the operation of the yacht, including provisioning, organising laundry and cleaning, undertaking any necessary running repairs with appropriate support from our technical team.   You will be used to, or comfortable operating quite independently for things like provisioning, laundry and deciding on the itinerary according to weather conditions. keeping guests informed, where management of these wider aspects of the operation are as important as the sailing. You will be need to deliver the programme to budget and will submit weekly reports to Head Office of expenses, plus the itinerary etc.
The Skipper must be minimum RYA Yacht Master with Commercial Endorsement (or similar international qualification)  and have previous commercial skippering experience of at least 3000 miles. You will have past experience of skippering yachts of similar size in a variety of conditions. The Cyclades is a challenging sailing area and the role is not suitable for newly qualified or inexperienced skippers.
This can be either a seasonal or year round role depending on your preference and circumstances
The suitable candidate will enjoy a competitive salary and if required, potentially permanent year round employment with a long established and reputable company This is initially in Greece though can in due course be combined with other locations within our programme.
We are now conducting interviews in London & via video call, so if you are keen on joining the team for the summer, drop an email, with your CV attached, to me – [email protected]
I look forward to hearing from you, and if it works out for us both, welcoming you to the team for 2023 and beyond.
John Connolly
Product Manager Seafarer Cruising & Sailing Holidays

Click here for more information on all our current vacancies, job descriptions and how to apply