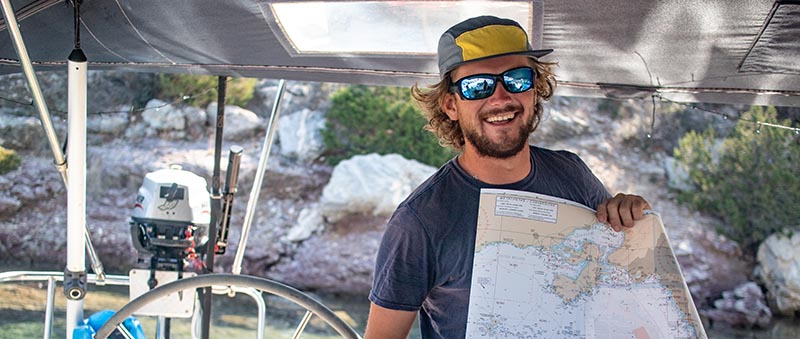 Yacht Crew Wanted! – Seafarer expands to operate flotillas in Croatia, Greece and Thailand, as well as cabin charter in Greece and our RYA training centres in Greece and Croatia, so we are now recruiting for a wide range of positions across all our products.
At Seafarer we pride ourselves in the quality of our crew, and our repeat clients often request them by name, which is a testament to both the quality of our crew, and of the importance of them to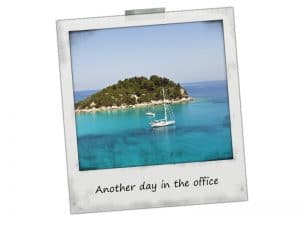 our clients' holidays. As an independent company, our crew make the difference – our role is to ensure that all our clients receive an individual and personal service, something that is often hard to achieve in a larger company. From a crew point of view, this means that you aren't just another "small cog in a large machine" but an essential part of our "family". Like our clients, you will be treated as an individual, and have the ability to make your mark – we encourage you to think of new ideas, which can be easily heard by the small management team – good ideas will always be yours, and when practical, can be implemented quickly.
We look for crew of all ages, great for those starting in the industry after a fast track program, and also for those embarking on a new career – it's all about people, so personable, enthusiastic and confident individuals can thrive with us, whatever their age. If you are new to the industry, then a flotilla first mate or skipper position is a fantastic place to start, whether your long term goal is to remain in the flotilla sector, or broaden your horizons into Skippered charter, instruction, superyachts or management. Like your driving license, your Yachtmaster Offshore means you are ready to learn and gain experience, and looking after a fleet of yachts on flotilla is a fast track in itself. For those looking to try something new after experiencing the fun of flotilla, then our cabin charter program might be for you – a larger yacht, more sailing and guests on board provide another set of challenges and skills to master. Click here for more information on flotilla crew vacancies – crew vacancies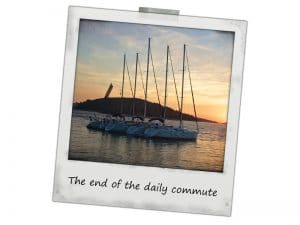 If you are a RYA Cruising Instructor or Yachtmaster Instructor and the thrill of sitting in a damp yacht saloon in Osborne Bay teaching secondary port calculations is wearing a bit thin, then we have full season and freelance instructing opportunities in both Greece and Croatia. This is a chance to teach in warmer waters, and to experience a different side to RYA instruction. Our courses are run over a longer duration, so your students (and you!) get the opportunity to enjoy the social side of Mediterranean yachting, particularly as our tuition yachts generally follow the flotilla, giving students and instructors alike the chance to join in with the fun. Click here for more information – instructor vacancies
For all vacancies, we have our minimum requirements, with a commercially endorsed RYA Yachtmaster being the minimum for skippers, and RYA instructor qualifications for both Sail Cruising and Watersports positions. You can find out all the details on all the positions available here
We are now conducting interviews in London & via video call, so if you are keen on joining the team for the summer, drop an email, with your CV attached, to me – [email protected]
I look forward to hearing from you, and if it works out for us both, welcoming you to the team for 2023 and beyond.
John Connolly
Product Manager Seafarer Cruising & Sailing Holidays

Click here for more information on all our current vacancies, job descriptions and how to apply