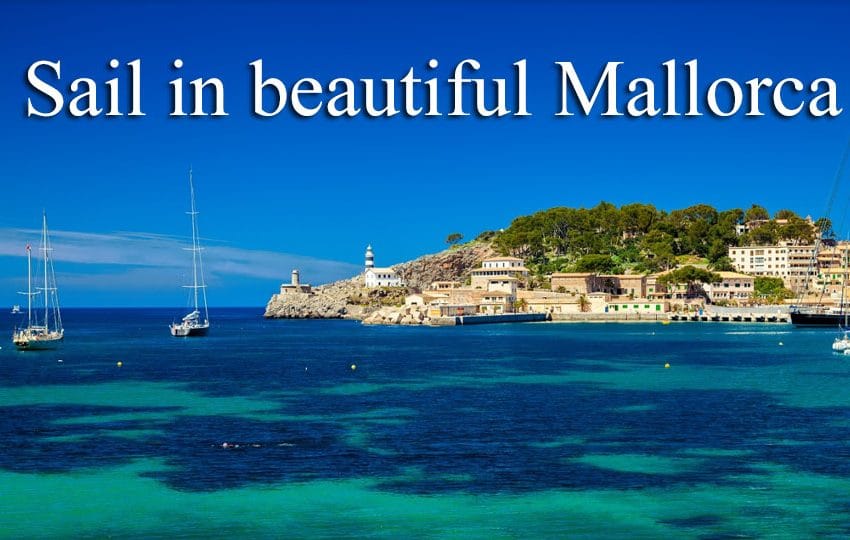 Building on the success in 2016, Seafarer is delighted to be able to continue to offer a fantastic flotilla and bareboat yacht charter from our base in Calanova, minutes from the fascinating town of Palma in Mallorca. There are many reasons why your next holiday should be in Mallorca sailing, and we have highlighted some of those reasons to tempt you.
Great choice of yachts
We have a fantastic range of yachts to choose from, to suit all party sizes – from the stylish Dufour 350 (2 or 3 cabin versions available) to the spacious 5 cabin Bavaria 56 or Dufour 512, you are spoilt for choice. If you prefer a catamaran, then we have a great selection, from the 4 cabin /2 head Lagoon 380 up to the 4 cabin / 4 head Bali 4.5 flybridge – a real "apartment on the sea". All our yachts are meticulously maintained, with the vast majority just 1 or 2 years old, and all benefiting from comprehensive specifications.
Great sailing conditions
Once the summer starts, the Balearic islands enjoy a largely thermal wind pattern, with an on-shore breeze building during the morning and peaking mid afternoon, when the land is at its warmest. The process then reverses late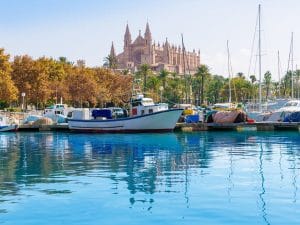 afternoon, creating a gentle off-shore breeze as the land cools and the sun sets. This is largely independent of the area's general weather conditions and means that the consistent winds are perfect for your sailing holiday. It is rare for prevailing conditions to be stronger than the thermal winds, and this tends to happen largely before May or after September, during seasonal changes.
Beautiful destinations
Whether you choose to join our flotilla or venture off on your own, you won't be disappointed with the destinations – beautiful coves, elegent marinas, national parks and nature reserves are all within sailing distance from Palma. We particularly like Porto Cristo – the marina is situated in a natural creek, very well protected and perfectly situated to explore the town, which has grown around the natural harbour. Another highlight of our flotilla is a trip out to the Cabrera islands national park, arguable the best conserved sea beds in Spanish waters. Our flotilla crew try to organise the park permits in advance, so you can be assured of a mooring buoy after a great day's sailing. Let's also not forget Palma itself – if you haven't explored the beautiful old town, with the cathedral as its focus, then it must be on your to do list – wander the cobbled streets, emerging into beautiful hidden squares filled with sympathetically restored buildings and leafy little parks.
Superb cuisine
Tapas seems to have appeared on every British high street over the last few years, but nothing compares to the original. Wandering the backstreets of Palma reveals tapas bars tucked away in quiet corners – enjoy a cold beer and a plate, before moving on to the next! Once out of Palma, the sea exerts its influence over the cuisine – superb fresh fish and seafood, as well as traditional Mallorquin specialities – El Frito (pork or lamb, prepared with potatoes, garlic, red peppers and seasonal vegetables), Arros Brut (a type of local rice dish, with plenty of stock, meat and vegetables) or the sweet Ensaimada Mallorquin are all worth seeking out.
Wide choice of flight routes
Another great advantage is the ease of access – there are regional flights from almost every UK airport, saving you time (most airlines run multiple flights to Mallorca every day) and money on expensive parking and pre-flight transport in the UK. We can organise your flights for you, and don't forget, we are Atol protected, so you can book with confidence. Flying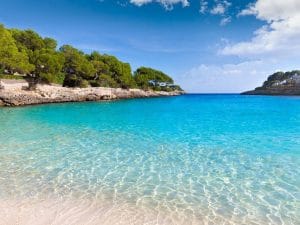 to Mallorca is also great value, with so many carriers offering flights, the prices can be a fraction of other more traditional sailing destinations
Add the warm waters, friendly locals, beautiful weather and you can be assured of a fantastic holiday. If all of that isn't enough to tempt you, we also have some fantastic offers on selected yachts at the moment – you can see these on our special offers page