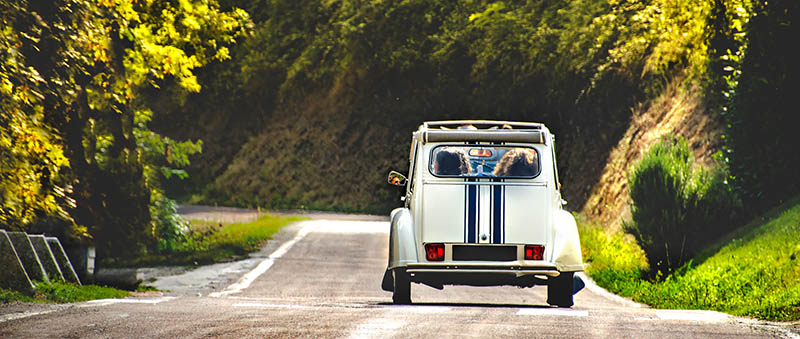 Driving & Public Transport Routes to our bases
Not everyone likes to fly, even without health and travel restrictions, and this year even more so. At Seafarer we've put together a number of options for those wanting to drive or take ground-based transport to some magical sailing destinations. This list is based on those coming from the UK but there are numerous options for those travelling from other parts of Europe and so shouldn't be considered definitive by any means.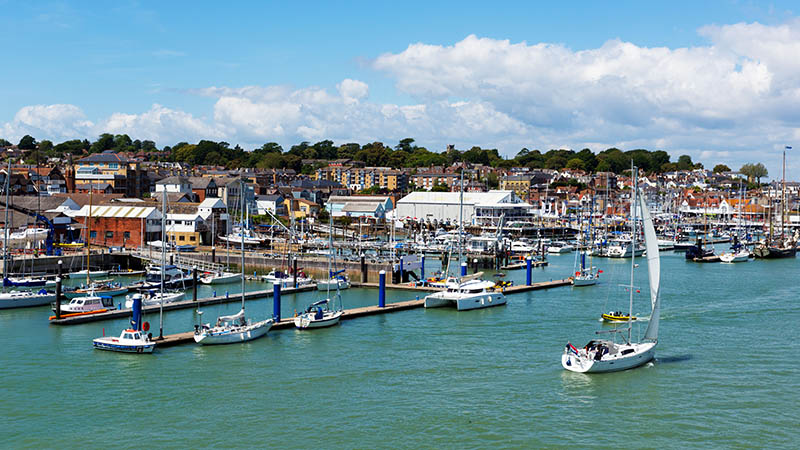 UK South Coast Flotilla
15th August - 5th September 2021
Following a successful couple of weeks in August 2020 we are again running our UK Flotilla for 3 weeks starting from the 15th August. The flotilla has 2 routes, one concentrating on the Solent and the other heading west towards Weymouth. These routes will take in some truly spectacular sailing areas while in the presence of like-minded sailors and an experienced Seafarer lead crew. Our base for this flotilla is in Port Hamble Marina just to the east of the city of Southampton with easy links to the rest of the UK.
Car
Port Hamble village is located in the village of Hamble, just off the M27 which connects this area to the main motorway network. Rough driving times are 2 hours from Central London, 2.30 hours from Cardiff or 4 hours from Manchester.
Public Transport
For those looking for the sustainable option, Hamble village has its own train station on a local line between Southampton to Portsmouth. Rough journey times are 2 hours from London Waterloo changing at Southampton Central. There are also direct trains to Southampton Central from Cardiff, Bristol, Birmingham, Manchester, and more. See the trainline website for more details and tickets. You can also take National Express from numerous UK destinations to the bus station in the centre of Southampton.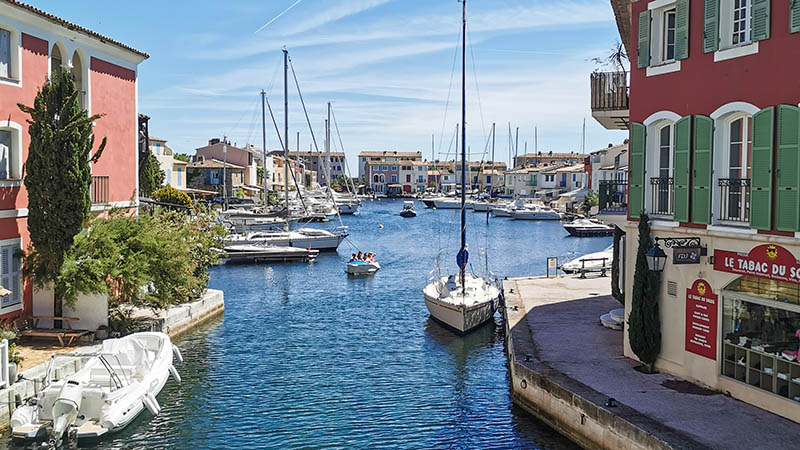 French Riviera Flotilla
28th August - 18th September 2021
Known as the playground of the rich and famous, it is also a fantastic sailing area, and overlooked as a flotilla destination until now, despite being more reasonable in price than you would think. We have been promoting bareboat and skippered charters in this area for many years (as well as saving it for our own holidays) so it was a natural progression to offer a flotilla here. With its national parks and unspoiled offshore islands, historic towns and glitzy resorts, plus great shore-side facilities and arguably the best cuisine in the world, there are many good reasons to sail here. You have a choice of two superb one week itineraries which can be combined for a wonderful two week holiday. Our first week explores westwards including Bandol, Cassis, The Isle Frioul and the spectacular Calanques coastal national park. For our second week we head east towards St. Tropez with Bormes Les Mimosas, Cavalaire and the offshore islands of Port Cros and Porquerolles to tempt you.
Car
Our French Riviera Yacht base is located in Port Pin Rolland, very close to the town of Toulon. For those driving from the UK this will mean a quick channel hop by ferry or train with the fastest of by far being the Eurotunnel from Folkstone to Calais. From Calais, it's a 11-hour drive on fast and comfortable Autoroutes to our base. For those traveling from the Westcountry or Wales it might be preferred to get a ferry from Plymouth to Roscoff or Poole to Cherbourg with Brittany Ferries which could include an overnight cabin if desired. Travel times from Roscoff are 15 hours and from Cherbourg 12 hours. As these routes use autoroutes they will include tolls.
Many of our guests combine this trip with seeing some of the beauty that France has to offer and having your own car can be great for exploring the French countryside.
Public Transport
For those looking to watch this beautiful countryside slide past on the 186mph TGV train you can access our base easily from the main station in Toulon. Before the pandemic, you could directly from London to Marseille by train then change to travel onwards to Toulon and we hope this will be back soon. In the meantime, there are plenty of trains a day from London with a change in Paris and then onwards to Toulon directly. The fastest trains make this journey with changes in under 8 hours and are currently great value. You can book these tickets on the trainline.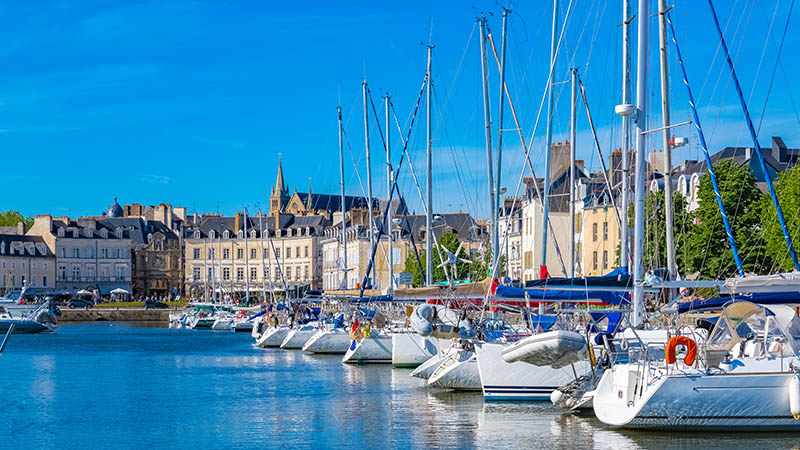 For bareboat sailors, a charter in Brittany or off the coast of Italy can be an enticing prospect and all of these are accessible by both road and rail. If these destinations take your fancy please get in touch with our experienced reservations team on the number below.