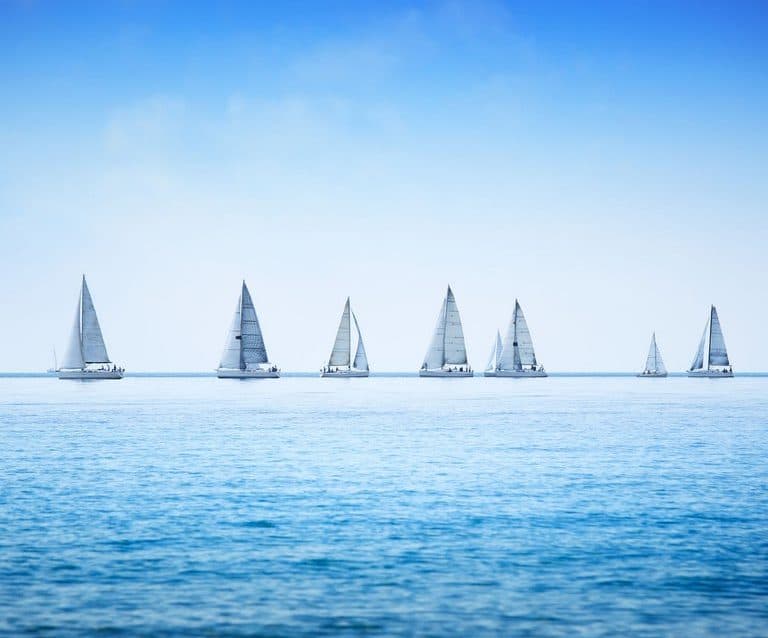 Firstly we hope you like our new website.  We are still ironing out some minor technical hiccups but it is 98% there and hopefully you will find it easier to use.  In the New Year, we will also be going live with our booking engine. meaning you will be able to search and book on-line including flights. Not that we don't like talking to you, we continue to be committed to offering a personal and knowledgeable service to our clients and I can advice that we even plan to extend our office opening hours to 7 days in the busy January to March booking period with Sunday opening between 10am and 4pm as well as later opening till 9pm on weekdays.
As for what we have planned for you next summer, you may have already heard of our 2 new flotillas. In the South of France we have our Cote D'Azur Flotilla exploring the wonderful coast and offshore islands between Marseille and Saint Tropez. This includes two wonderful national parks, Calanques and Port Cros, plus some lovely traditional coastal villages and towns such as Cassis, Bandol, Le Levandou and Sainte Maxime. The cuisine is fantastic, the scenery beautiful, the mooring facilities very good and the winds fair, so all the essential ingredients are there for a perfect sailing holiday. This is an area we know well from years of promoting bareboat charters, and yes we have taken some of our own holidays here, so we feel a flotilla programme is well overdue.
Ah but what about the costs I hear you ask ? Well actually, mooring costs are very similar to Croatia, if not slightly cheaper. Costs of eating out are also very reasonable (unless you want to hang out with the super rich and famous in Saint Tropez…) and with the shorter, cheaper flights, you simply can't go wrong. Also if you don't like flying, a road trip or Eurostar / TGV combination is also possible.
So we do hope you will… 'Vacances avec nous en flotille en 2017…'
Another first for Seafarer in 2017 is out Southern Dalmatia and Montenegro Flotilla. sailing from Dubrovnik (which we introduced in 2016). We now sail south into Montenegro every second week exploring the spectacular Bay of Kotor with its historic towns and amazing mountain backdrop. Crossing the border from Croatia in your yacht adds a sense of adventure and exploration to the trip, though our lead crew will be on hand to ensure it all goes smoothly. Whilst a relative newcomer to the holiday and sailing world, we are sure that this area will prove to be a big hit with our guests. Every other week, the same flotilla explores the fabulous coast and islands north of Dubrovnik including Korcula, Lastovo and Mljet, which enchanted our guests last summer, many of which have vowed to return this year.
Last but not least, we shall be repeating our unique South Ionian Flotilla sailing from Aghia Efymia on Kefalonia. This allows us to explore much further south than any other Ionian flotilla, including Lixouri and Argostoli on Kefalonia, plus the lovely island of Zante or Zakynthos and its famous 'Shipwreck Cove' featured on the front page of last year's brochure. We have made some minor adjustments to the itinerary for next summer and you will even have the possibility to visit Ancient Olympia on the Peloponese mainland if you wish.
The entire area is stunningly beautiful, the azure waters crystal clear and the sailing a step up from the more subdued breezes further north with our Lefkas flotilla. Add to this the unique charm of Greece, the warm welcome and fantastic value on offer and you can see why Greece remains firmly number 1 in Mediterranean sailing and flotilla holidays.
In addition to the above, we will of course continue with our ever popular flotillas in the Sporades and Dodecanese in Greece, central Dalmatia in Croatia and since last summer, Palma in Mallorca.
We will also maintain our presence in Turkey next summer and I can announce two reunion flotillas with the now semi-retired lead crew of Ipek & Silar, operating two special fourteen day itineraries in mid- May and Mid-September, so look out for news of these in the next few days.
Whatever your choice, we hope to welcome you (or welcome you back..) for an unforgettable flotilla holiday with Seafarer in 2017
Chris Lorenzo
Managing Director