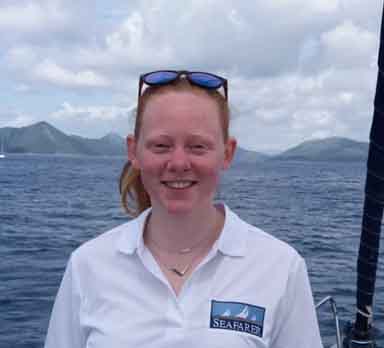 Annabel Bates
Flotilla 1st Mate
This is my first season working for Seafarer, and I am looking forward to exploring Montenegro and
Croatia with you. Coming from Essex on the East Coast of the UK I began my sailing career in
dinghies and have progressed to racing keelboats both inland and offshore. Last year, I graduated
from the University of Exeter, while there I was Yachting Captain organising and running our race
and training calendar.