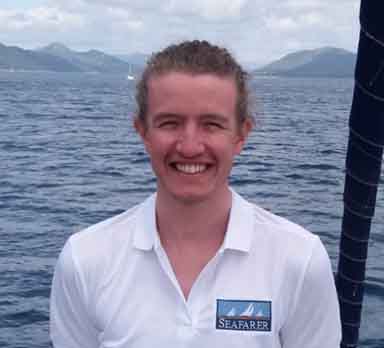 Bruce Cavanagh
Flotilla Skipper
I am a qualified Yachtmaster Offshore and worked on flotilla in the Ionian last summer. When not
sailing in the Mediterranean, I sail as a 2nd Mate with Ocean Youth Trust Scotland on voyages with
up to 12 young people. This summer I graduated with Masters in Naval Architecture and Marine
Engineering.