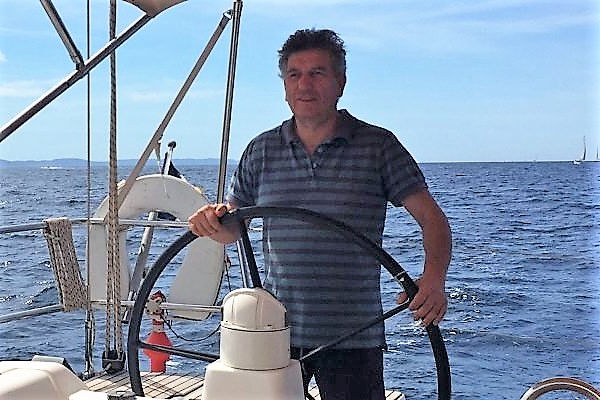 Chris Lorenzo
Managing Director
Chris founded the company back in 1995 and has been Managing Director since the company started 21 years ago (though he claims that he was really young then…!).
Chris is himself a keen sailor who takes a 'hands-on' approach to Seafarer, so you are very likely to meet him visiting one of our flotillas or Beach Clubs, plus he always attends our stand at boat shows.
Apart from sailing, Chris is also a keen musician, who still occasionally plays drums with his band of ageing rockers, since the days he studied law and economics at university.Chris is married with one son, Dimitri who many of you will have met as an instructor at Nikiana and at boat shows.
Favourite destination: Dodecanese, Greece – For great sailing, beautiful islands and fascinating history