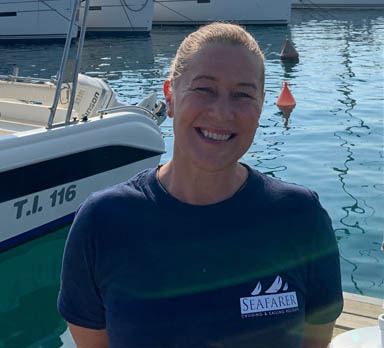 Sarah Whitcher
Flotilla 1st Mate
Sarah has spent a majority of her life either in or under water. She has been living outside the UK for the last 12 years. She lived in Thailand for 10 of those years establishing her freediving business, and left in 2018 to embark on her life long dream to become a sailor.
Upon completion of her RYA Day Skipper she then embarked her sailing life on Darren's yacht sailing around the Ionian and Peloponnesus.
Sarah is known for her phone, wallet and other valuable items retrieval from the sea bed due to her freediving background. She has a knack for organising fun events and loves making up her own (alcoholic and non alcoholic) cocktail recipes.
She is looking forward to guiding you around the southern waters of Croatia and Montenegro and sharing her love of the sea, above and below.