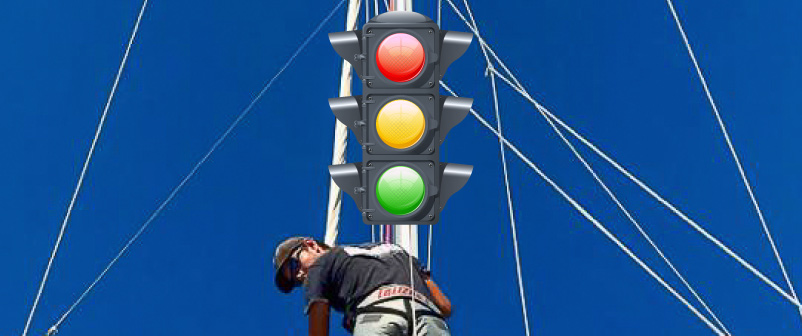 To book or not to book...that is the question...
We are finding it very quiet here at Seafarer HQ following the largely non-committal announcement from No: 10 on Monday.
The issues that appear to be worrying people are the cost of testing and what colour our main destinations will be awarded on the new traffic light system. What is 100% clear is that both Greece and Croatia will be open by 17th May, with no quarantine required on entry for those fully vaccinated or with a negative PCR test within 72 hours of travel and this will certainly apply to those arriving from the UK. In fact, you can enter Greece without quarantine from the 19th April. On that basis, our bases will open regardless of UK 'colour coding'.
Our take on this is that with infection rates coming down and good recent progress with their vaccination roll-out, both countries will be on the green list very soon. Even if initially they are designated 'amber', this will change quite quickly. For those already booked, if quarantine is not an issue for you on return, then you will be able to travel regardless. If it is an issue, then you will be covered under our flexible booking terms allowing deferral of your holiday. (See this link).
As for the cost of testing, the travel and airline industry is applying a lot of pressure to get this cost down. With the incremental cost of a PCR test being just a few pounds, there is no justification for charging upwards of £100. The early feedback we have is that our government will be acting on this over the intervening period. Making these tests VAT exempt is also under consideration, which will help further, so watch this space on that.
What is a safe assumption given the vaccination roll out and stringent testing regime being applied, is that the latter half of the season will be without restrictions in our main destinations. Our advice is therefore to book now if that's when you plan to go as availability is already quite tight. The same applies to certain popular dates like the half term or school holidays next summer, so the advice is to get in early to ensure you secure your first choice of holiday for summer 2022. What's more, you can still book summer 2022 at 2021 prices (…less your repeat booker's discount) and since prices have to go up next year, it's another good reason to act now.
I will be out there as soon as quarantine on arrival is abolished, doing my rounds, so I hope to see you there.
Chris Lorenzo