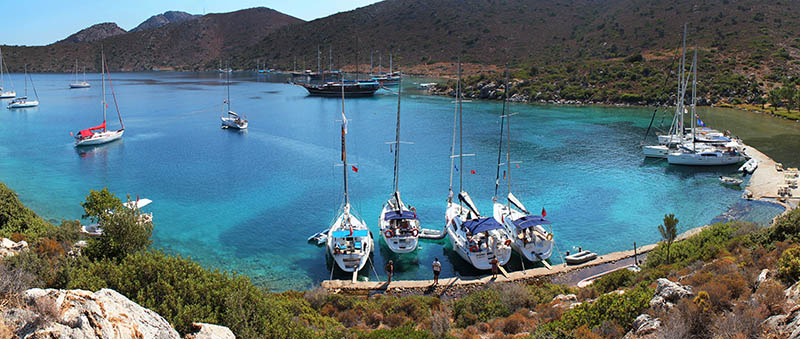 Family yacht holidays for those new to sailing
Imagine sailing a yacht between beautiful Mediterranean islands, stopping in azure bays and diving into crystal clear waters. This might sound like something from below decks, or for seasoned sailors, but with a Seafarer skippered flotilla these holidays are available to all. Add into this the social side of sailing as part of a flotilla, meeting others in the evenings, swimming in secluded bays during the day, all adds up to a  magical family holiday. Read on for more details on how a skippered family flotilla works, what the costs would be and some fantastic destinations.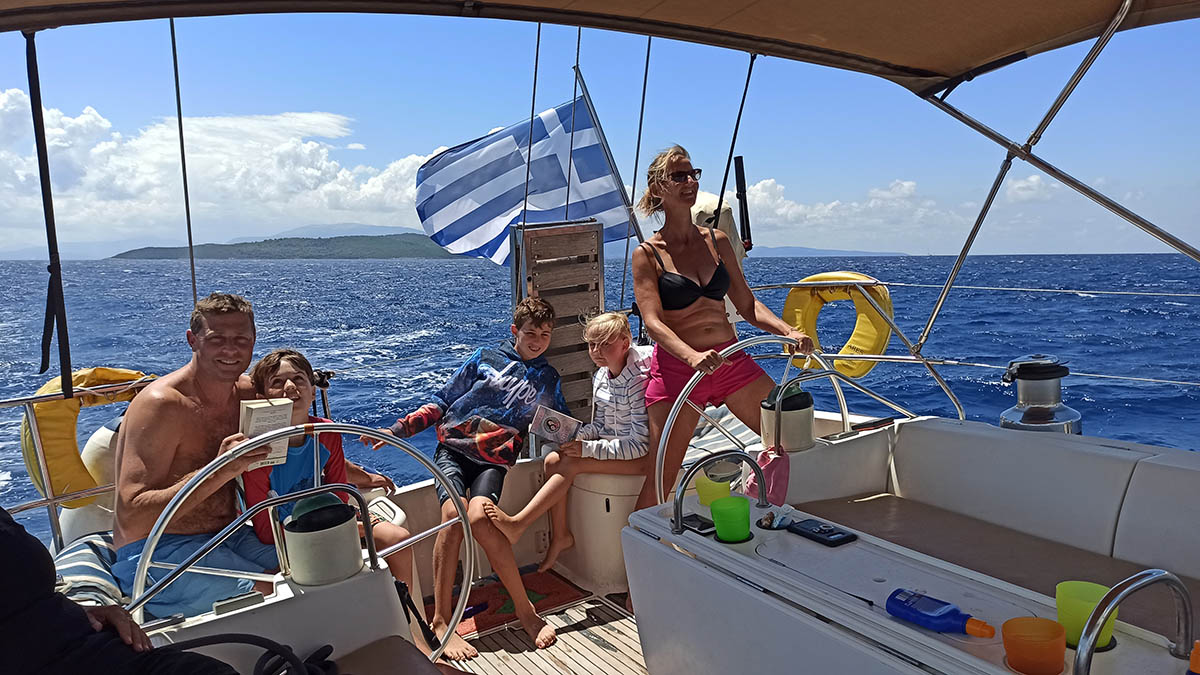 What is skippered flotilla
On a Seafarer Flotilla, an experienced lead yacht crew guide a number of yachts to some of the best spots in the stunning islands we sail. While most guests sail themselves, we have professional skippers available for those with no previous sailing experience who will be on board to captain the yacht and allow you peace of mind as you cruise.
Each day on flotilla starts with a briefing before all yachts set off to spend the day as they wish, meeting up later in the afternoon where the lead crew will run a kids club, allowing kids to meet others of their own age and enjoy various organised activities. Some evenings the lead crew will run special nights, such as a taverna night or beach party, creating a great vibe for all those on the flotilla. Each flotilla has its own characteristics with different distances each day, ranging from 2 to 3 hours of sailing a day if you go direct, although the day is yours and you can sail, swim, relax or explore as much as you wish.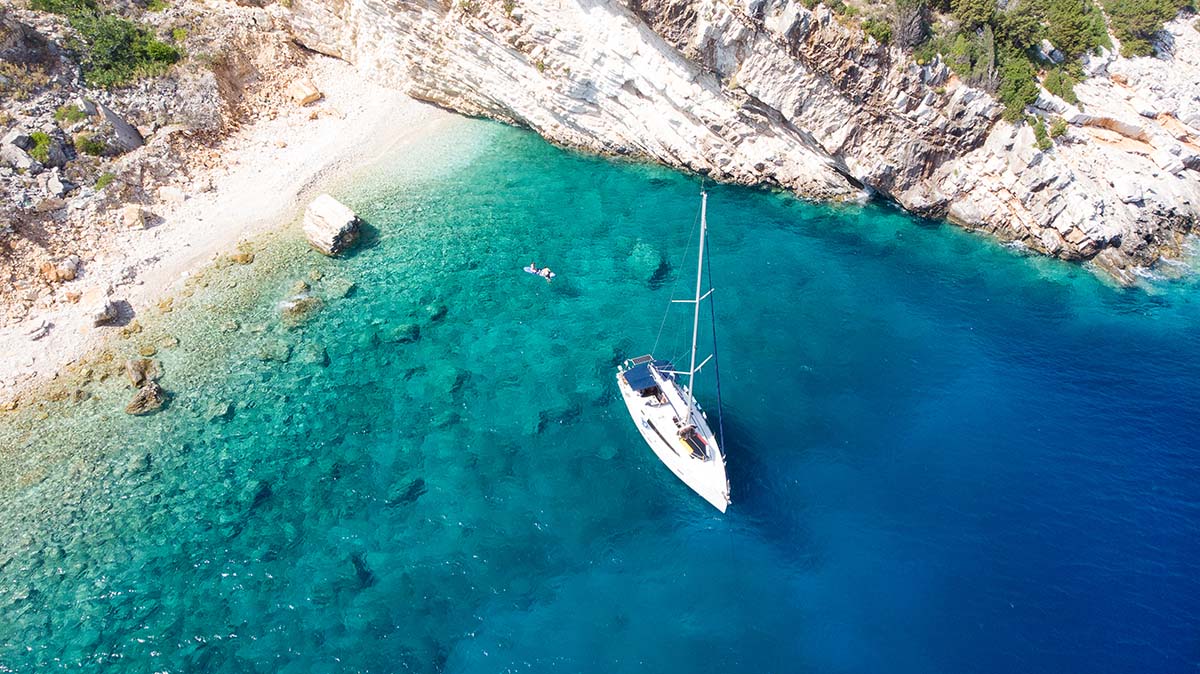 What makes it a great family holiday
Skippered flotillas make an amazing holiday for families as they offer such flexibility and something for everyone. There is the feeling of exploration and discovering new places, all while being powered by the wind. One evening can be spent in a cosmopolitan harbour while spending the next in a secluded bay under the stars with just the flotilla for company. The skipper and lead crew give you peace of mind and allow you to enjoy your time as you pass spectacular islands, being involved as much or as little as you wish in the sailing of the yacht.
The different sizes of yacht available mean skippered flotilla is available to a wide range of families whether it's a family of four on a smaller yacht or three generations/two families on a larger yacht.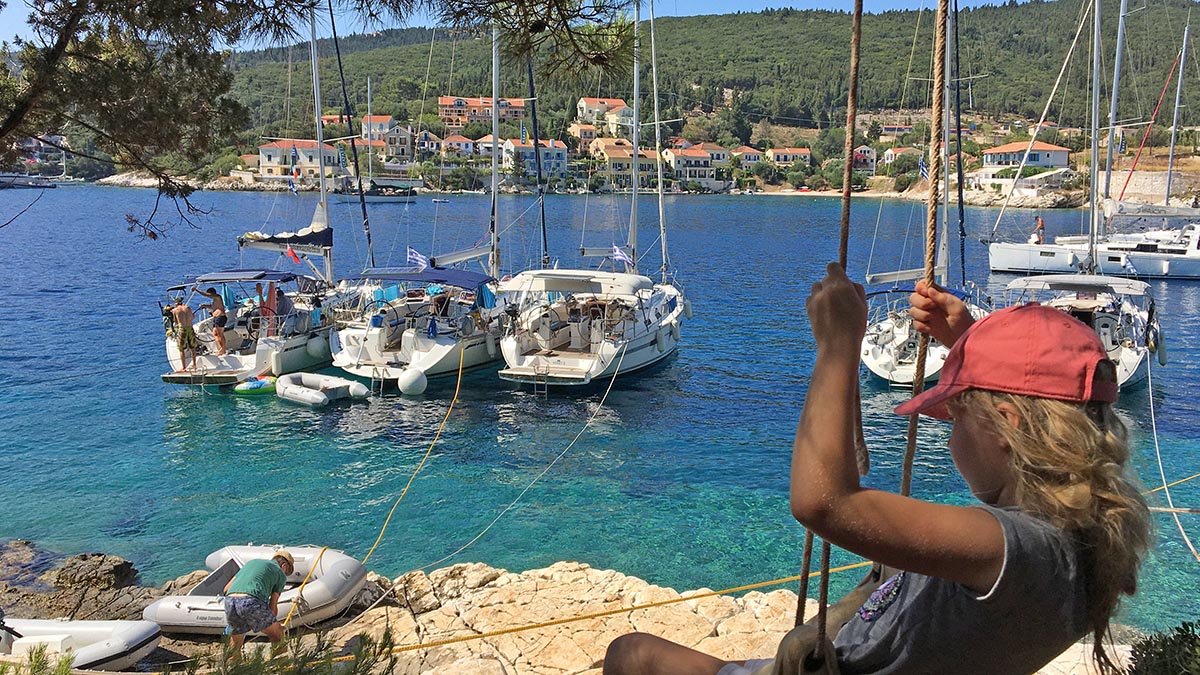 How it works & prices
To put together a skippered flotilla holiday there are a number of elements you need as you can see below. As each skippered flotilla holiday is tailor made, all these prices are examples. Our experienced consultants can design a holiday that suits you and your family, please fill out our quote form below.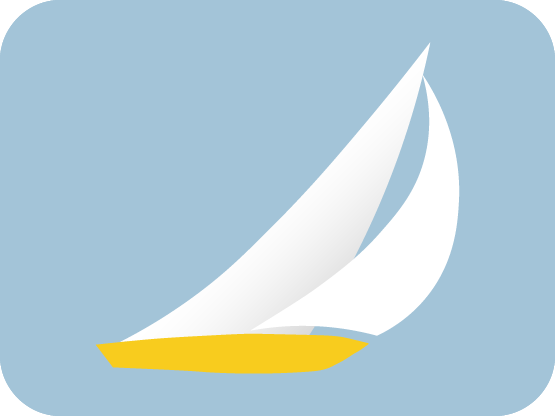 Yacht
From £2,200 (school holidays)
The yacht acts both as your accommodation and mode of transport while on a flotilla holiday and thus you need to pick the right one for your party. Yachts are normally classed by their length in feet but an easier way is to look at how many cabins (bedrooms) and heads (bathrooms) you need. This will generally be as follows:
32-34ft – 2 cabins 1 head
35-38ft – 3 cabins 1 head
39-42ft – 3 cabins 2 heads 
43-49ft – 4 cabins 3/4 heads
50ft + – 5 cabins numerous heads
Heads are generally small but will contain a toilet, sink and shower. Cabins are normally doubles but larger yachts will often feature at least one bunk bedded cabin. Don't forget you will need one cabin for the skipper. Fuel, water, gas & yacht end cleaning are included in the price.
Skipper & Deposit
From £1,415
For those who have never sailed before a skipper is essential to captain the yacht and take care of all the technical side. The skippers we choose for this role will be experienced sailors with excellent customer service skills and who speak good English. Generally, they will join the boat on the morning of the first sailing day (the day after you arrive) and will discuss what you want to get from the holiday. When sailing it's up to you and your party how much you want to get involved, some might want to sit back and enjoy the ride while others might wish to get stuck in with the sailing.
On most skippered yachts no deposit is required as all insurance is included in the skipper's fee. For 2023 the skipper's rate is between £1,415 and £1,595 per week depending on the destination and yacht size.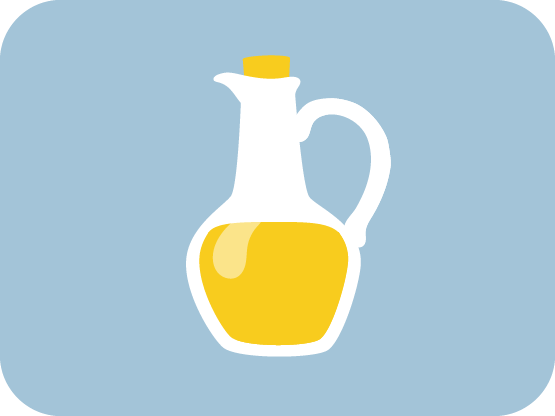 Food & Drink
The yacht will have a fully equipped galley (kitchen) with a gas oven/hobs and a top-opening fridge. Most guests choose to have lunch onboard the yacht while sometimes enjoying the wonderful bakeries and tavernas of the places we stop. For purchasing groceries there are good value shops of various sizes available at the ports we stop in. The skipper and lead crew will be available to advise on which harbours have the shops you need.
During the week there will be a number of group dinners at carefully selected tavernas where you can sample the local delicacies and enjoy meeting others on the flotilla. While you have a skipper onboard it is your responsibility to feed them and we normally recommend budgeting €20 per day for this.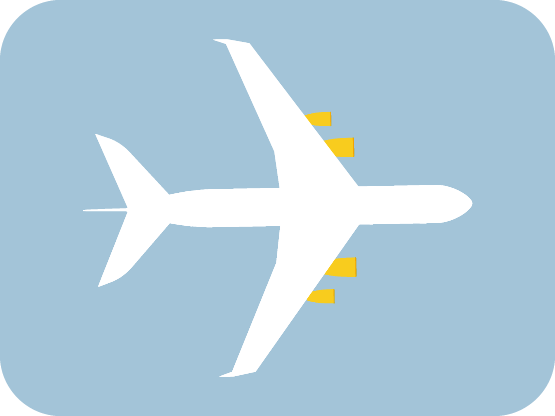 Flights & Transfers
As a tour operator, we can arrange flights & transfers to all our destinations from a wide variety of airports. As all our holidays are bespoke, our experienced specialist consultants can put together the best package for your needs. This can include car hire, pre or post flotilla hotels or villas according to your preference.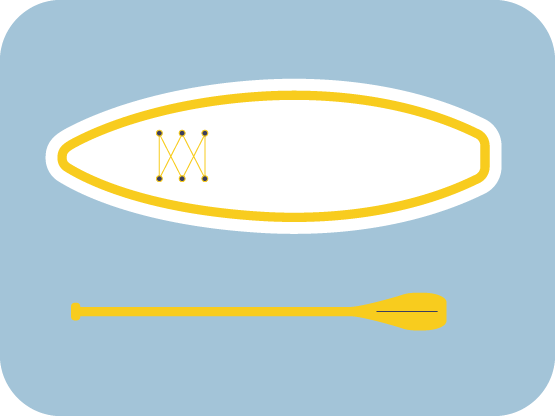 Options
On all flotillas, we offer a number of options to make your flotilla experience as fun and stress-free as possible. A stand-up paddleboard is always a popular option and great for when you stop in bays and harbours, available from £100 for the week. For those with younger kids, safety netting for the yacht is often advised and costs £100 per charter.
Example Prices
Here is an example of a 7-night August skippered flotilla holiday for 6 people on a 46ft yacht in Lefkas.
Yacht – £4,622 (Bavaria 46, see walkthrough video)
Skipper – £1,595
Flights – £1,890 (£315pp)
Transfers – £270 (£45pp)
£1,395 per person (£8,377)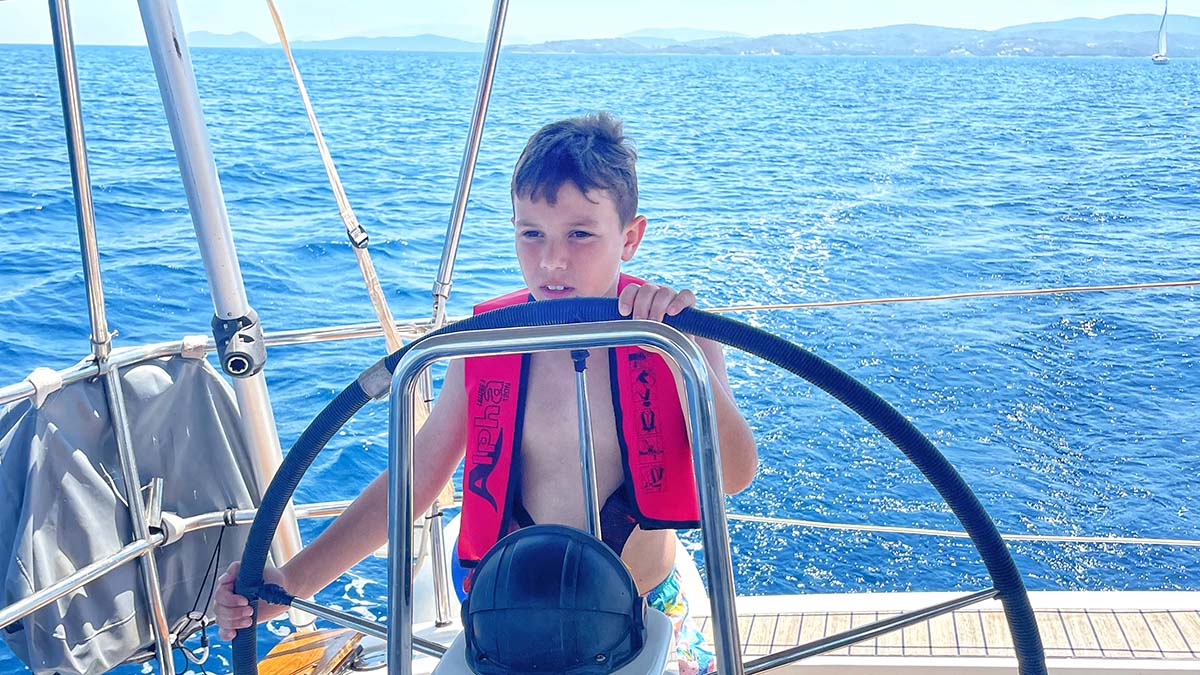 Booking
All skippered flotilla holidays are bespoke and our experienced sailing consultants make the booking process easy. Simply fill out the form below and we will send you a quote for your ideal skippered flotilla holiday.
Some of our best family flotillas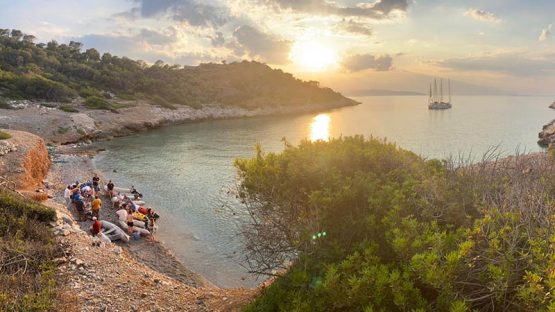 Saronic Gulf
Intermediate Flotilla Sailing
Best for history & culture featuring famous ancient sites
Discover a wonderful part of Greece full of spectacular destinations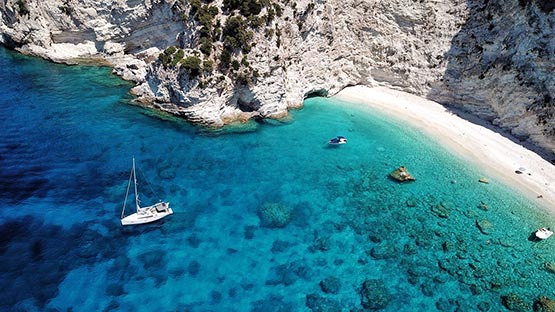 Kefalonia
Moderate Sailing for all
Explore the islands of Kefalonia, Zante & Ithaka
Visit iconic destinations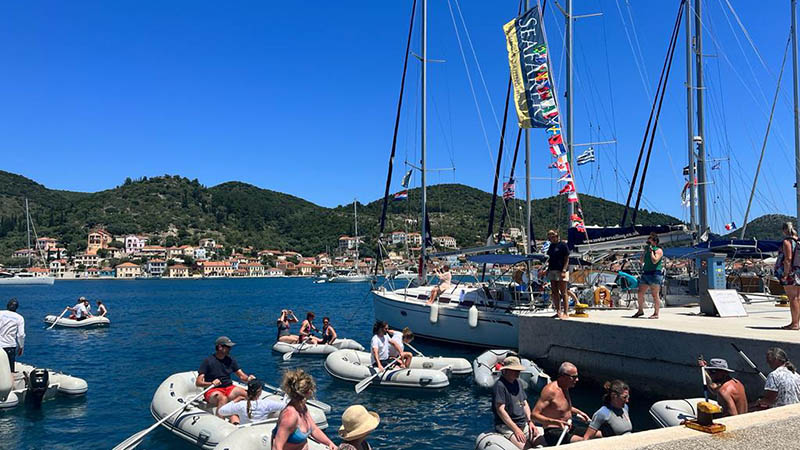 Lefkas
Easy & Relaxing Sailing
Protected waters in the Ionian Islands
Beach Club And Flotilla Option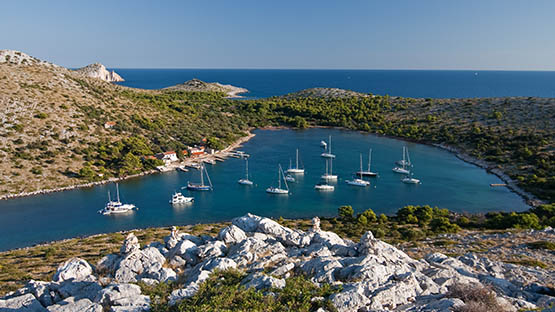 Split
Fun Flotilla Sailing
Visit Hvar, Split, Skradin and the nearby Islands
A Charming Mix Of Islands And Mainland Stops