Shared Greek Island Yacht Holidays
When it comes to Greek island-hopping the only way to travel is by yacht. But what if you haven't sailed a yacht before? Or never sailed at all for that matter? Too many people never discover the pleasure of Greek island cruising because they feel they simply don't know the ropes – first learning point, ropes on a yacht are called 'sheets' (yes, we know it's weird!).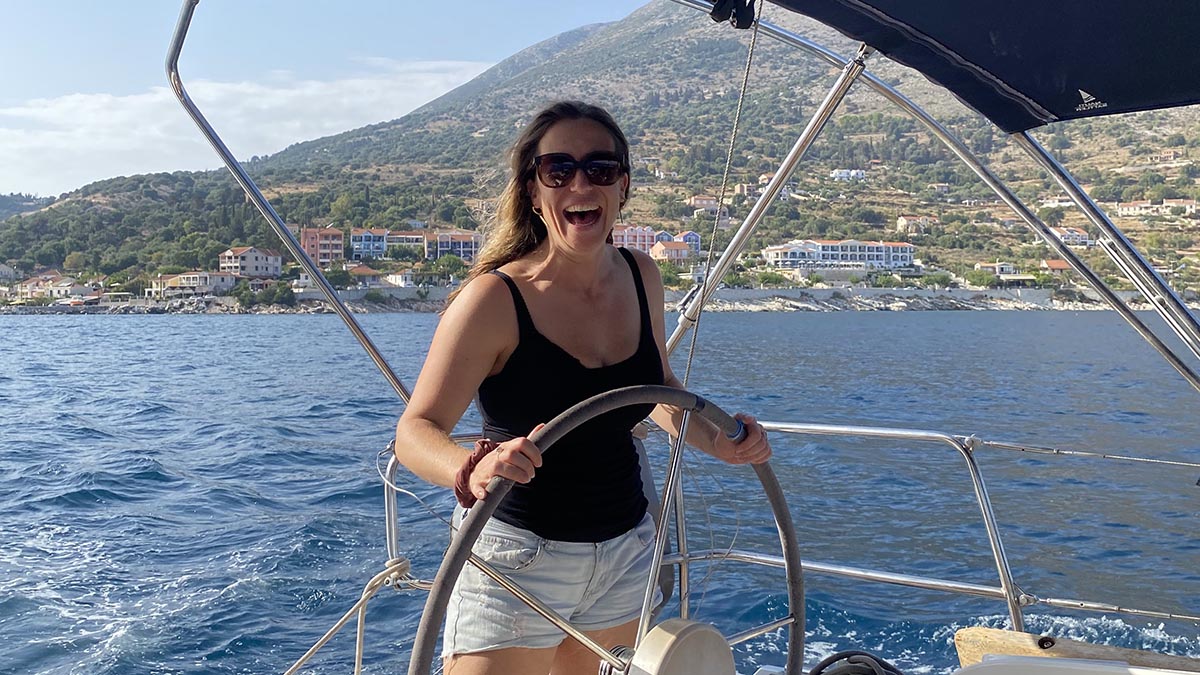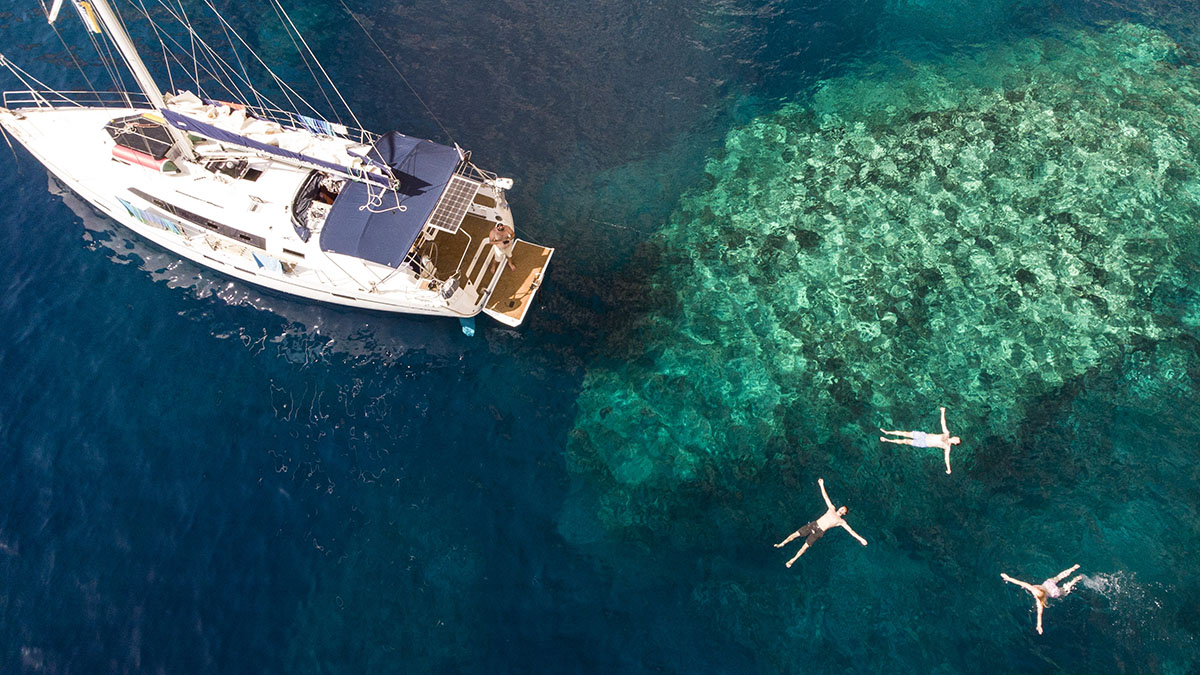 AHOY – Apprentice Hands-On Yachting
The word AHOY is the most common salutation from one sailor or one yacht to the next. But we've decided to give it another meaning – Apprentice Hands-On Yachting. And our AHOY Adventures are specially designed for 'newbies' to island-hopping yachting, who want to get hands-on under the watchful eye of a professional skipper.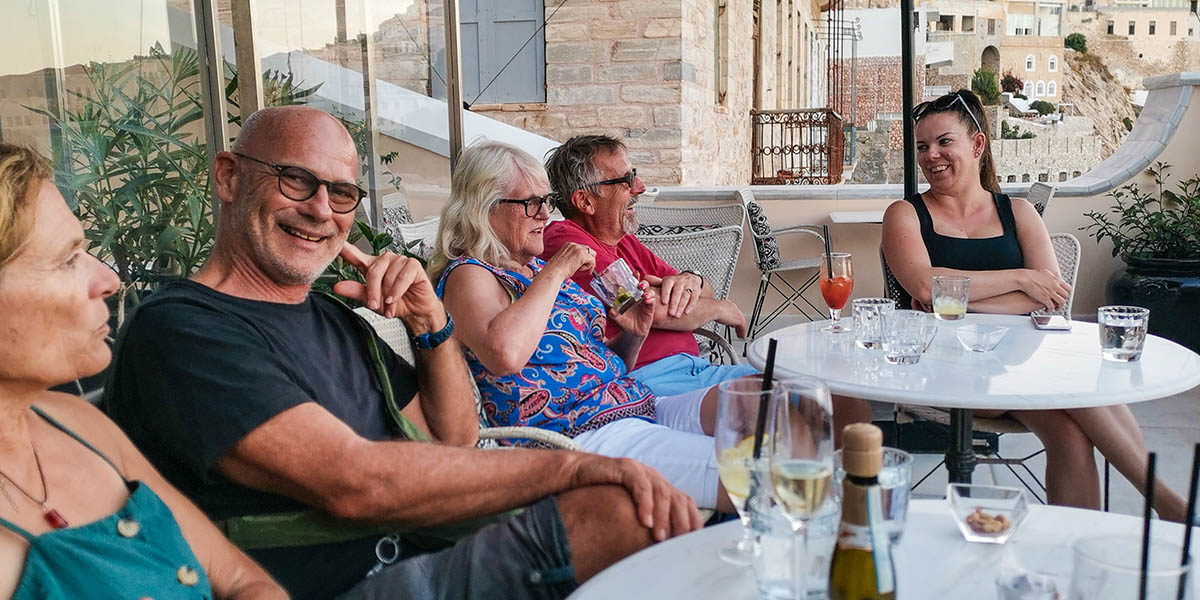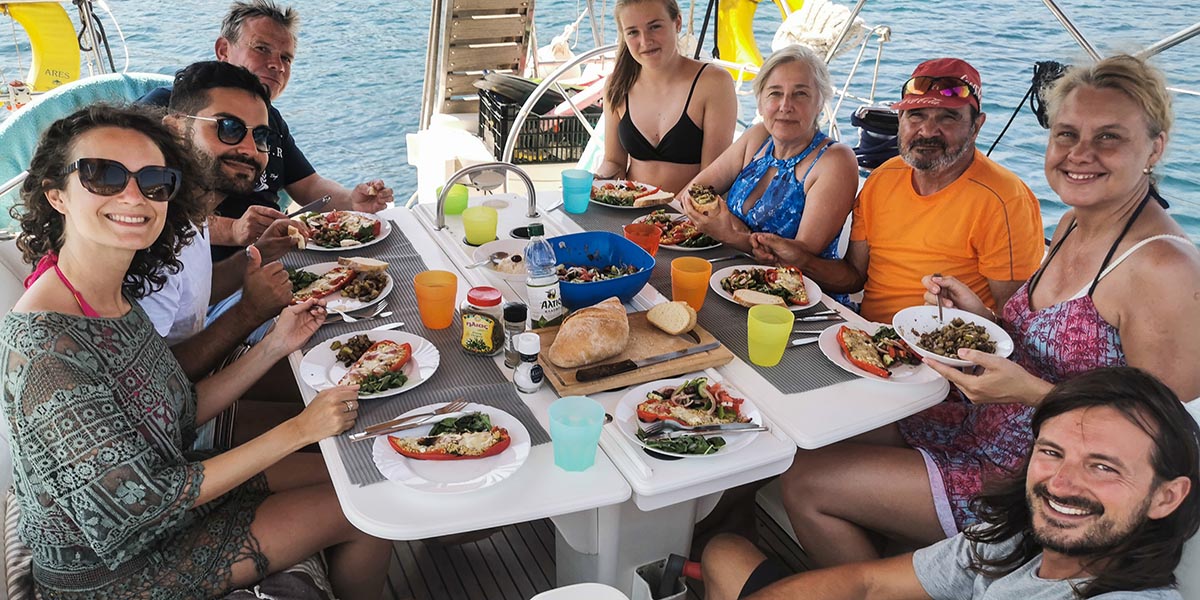 With AHOY Adventures you're part of the crew
AHOY Adventures take place on a four-cabin yacht – as you can book by the cabin you can come by yourself, as a couple or with friends.  Naturally the skipper is in control of the day-to-day sailing, navigating and mooring, but we invite our guests to be part of the crew. You'll be amazed how much you can learn in a week mucking-in with everything from hoisting and lowering the sails to taking a spell at the helm and taking turns in the galley preparing lunch and breakfast. It's all part of your 'apprenticeship'. 
Dinner AHOY!
We sail every day from island to island, normally mooring-up mid-to late afternoon after a swim-stop en route in a secluded bay. After stowing things away we go ashore and have plenty of time at leisure to explore the local town and pick a waterfront taverna for drinks and dinner. Towards the end of the week the crew get the option of choosing to spend a night at anchor in a stunning bay where we prepare dinner on board and eat on deck under the stars.
How does an AHOY Adventure Shape Up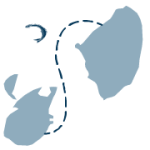 Sail to a new island everyday
With an experienced skipper to look after you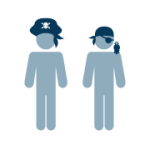 Meet other likeminded people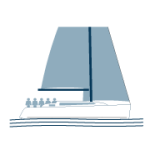 Become part of the crew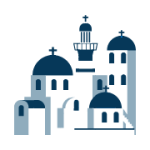 Enjoy the culture & beauty of Greece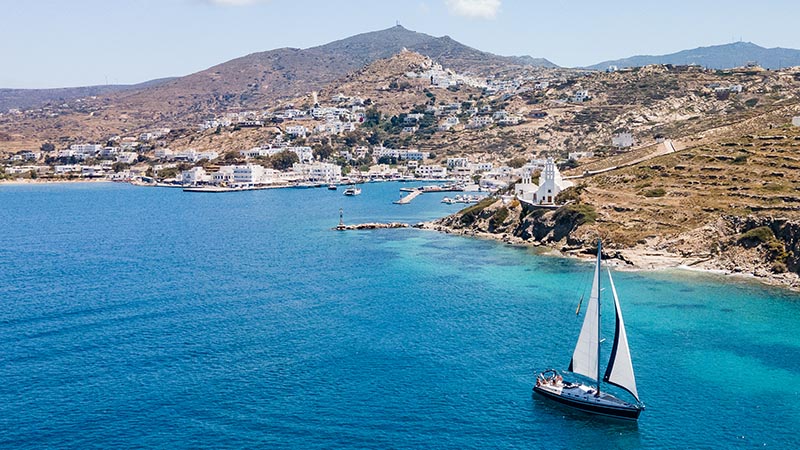 The Cyclades
Starting from the famous island of Mykonos we head out into the stunning Cyclades islands, home of blue & white villages, spectacular bays and great sailing winds. Highlights of the Cyclades include sunsets in Santorini, winding markets in Naxos, harbourside drinks in Paros, mountaintop churches in Ios and getting away from it all in the Small Cyclades.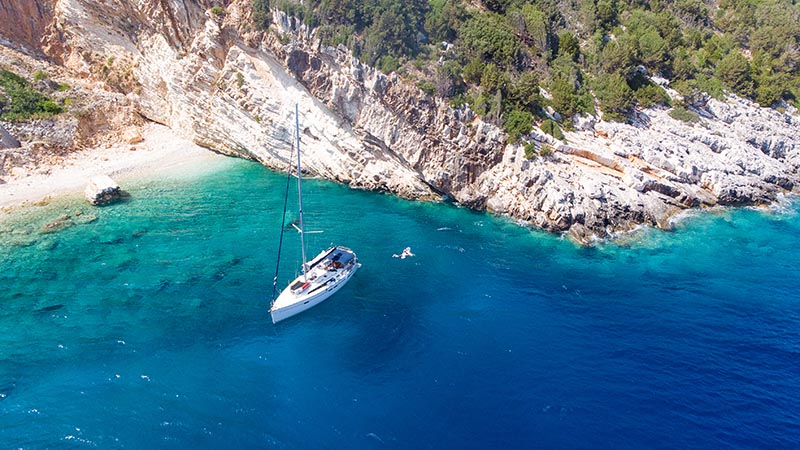 The Ionian
Sailing from the island of Lefkas we explore the green and lush Ionian islands. Dive into turquoise bays, stroll through Venetian towns, experience stunning sunsets and enjoy a relaxed pace of life. Highlights include Lefkas, Kefalonia, Zante, Ithaka and hidden gems.

AHOY Sailors! Who enjoys this taste of adventure?
We'd like to say up front that AHOY Adventures are not 'booze' or party cruises – although we do enjoy a drink or two at the end of the day when safely in port. Essentially an AHOY Adventure is for people who have always liked the idea of letting the wind take you to new adventures every day, whether or not you have sailed before.
We attract a complete mix of ages, sometimes 8 friends come as a group and fill the yachts, other times it might be couples, solo travellers, or friends who will be firm shipmates by the time they handle the lines and moor-up for the farewell dinner.
You don't need experience - Just Enthusiasm
If an AHOY Adventure sounds like an island hopping sailing trip for you click on the links below for the yachts, prices and other options in the Greek islands.

Shared Sailing Adventures further afield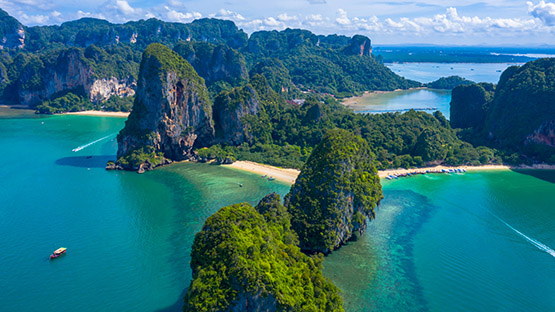 Thailand Cabin Charter
Fully crewed lead yacht
Ideal for single sailors
Enjoy flotilla activities
Visit a new island every day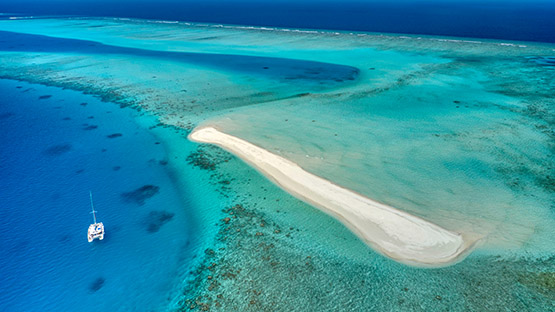 Exotic Catamaran Cabin Charter
Easy & Fully Crewed 60ft Catamarans
Experience exotic seas
Enjoy the worlds biggest swimming pool
Full Board