Explore the Aegean Islands on a shared sailing yacht
Sailing in the Cyclades offers an unparalleled adventure amidst the azure waters of the Aegean Sea. With its picturesque islands, reliable winds, and a myriad of charming anchorages, the Cyclades provide an idyllic playground for sailors, where they can explore secluded coves, discover ancient ruins, and soak in the captivating beauty of this enchanting Greek archipelago. This area, best known for its blue & white villages offers an amazing variety of places to visit by yacht with famous destinations vying with hidden spots making it perfect for an AHOY Adventure. Read on for how our shared, skippered adventures work in these spectacular islands.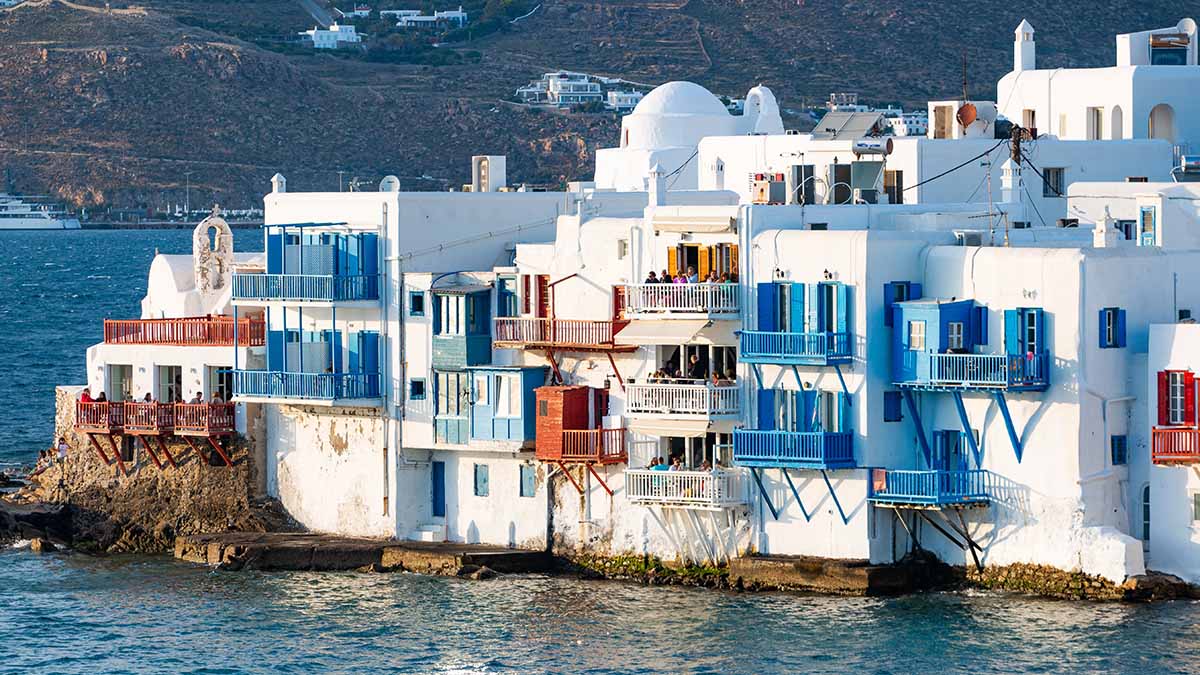 Mykonos
Renowned for its vibrant atmosphere and picturesque beauty, Mykonos serves as the perfect base for your AHOY yacht adventure. This Greek island captivates visitors with its lively nightlife, stunning beaches, and charming Cycladic architecture, offering a seamless blend of relaxation and exhilaration before heading off into the Cyclades islands.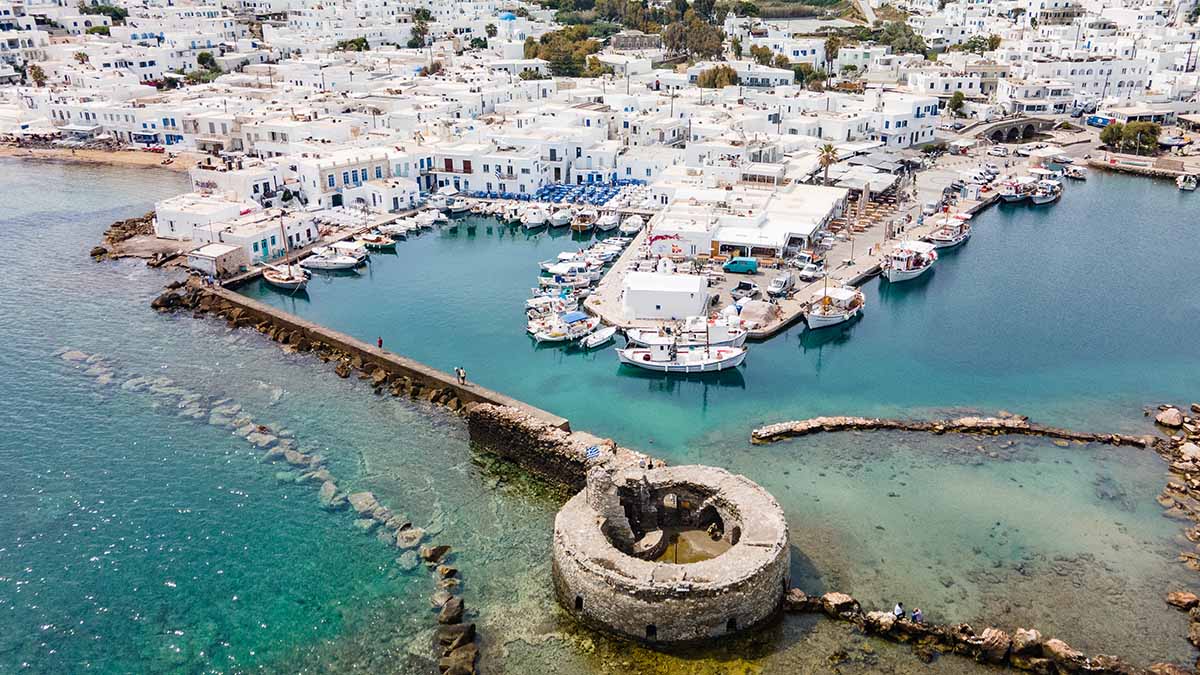 Paros
Nestled in the azure waters of the Aegean Sea, Paros captivates visitors with its idyllic landscapes, encompassing pristine beaches, quaint villages, and a captivating blend of ancient charm and contemporary allure. This Greek island exudes a serene ambiance, inviting travellers to immerse themselves in its rich history and bask in the unparalleled beauty of its natural surroundings.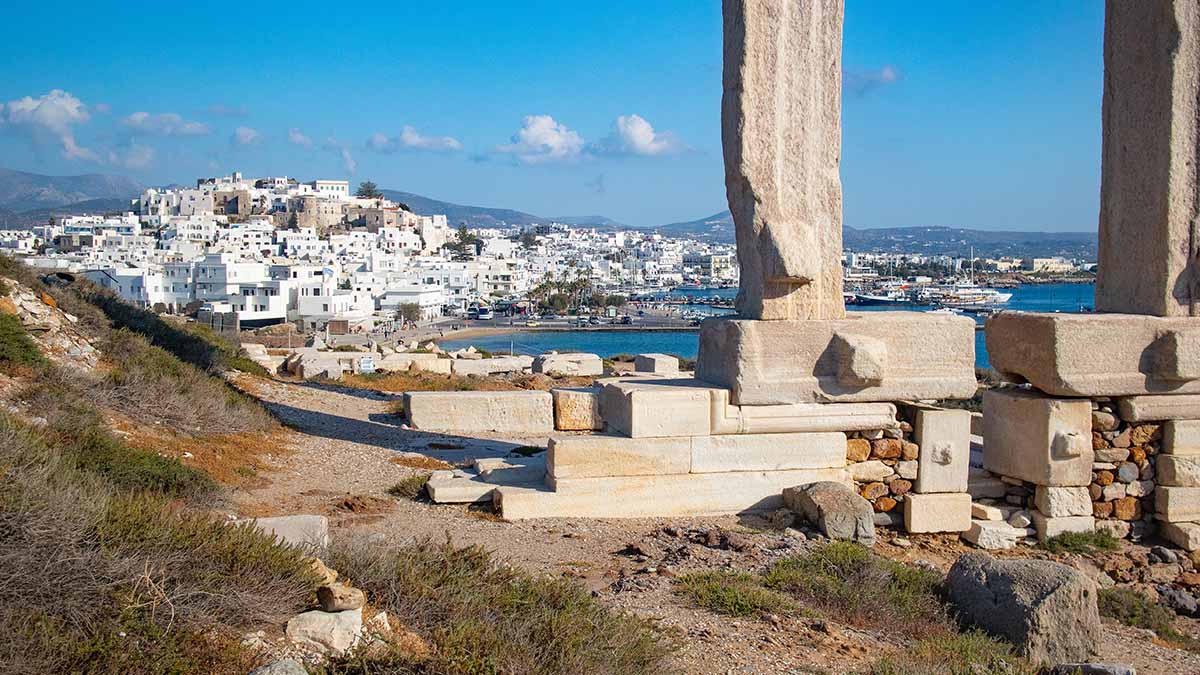 Naxos
Graced with breathtaking landscapes and a captivating blend of traditional and modern allure, Naxos beckons travellers with its stunning beaches, picturesque villages, and an abundance of historical treasures. This Greek island, the largest in the Cyclades, offers a serene and authentic experience, where visitors can explore ancient ruins, hike through scenic trails, and indulge in the island's rich cultural heritage.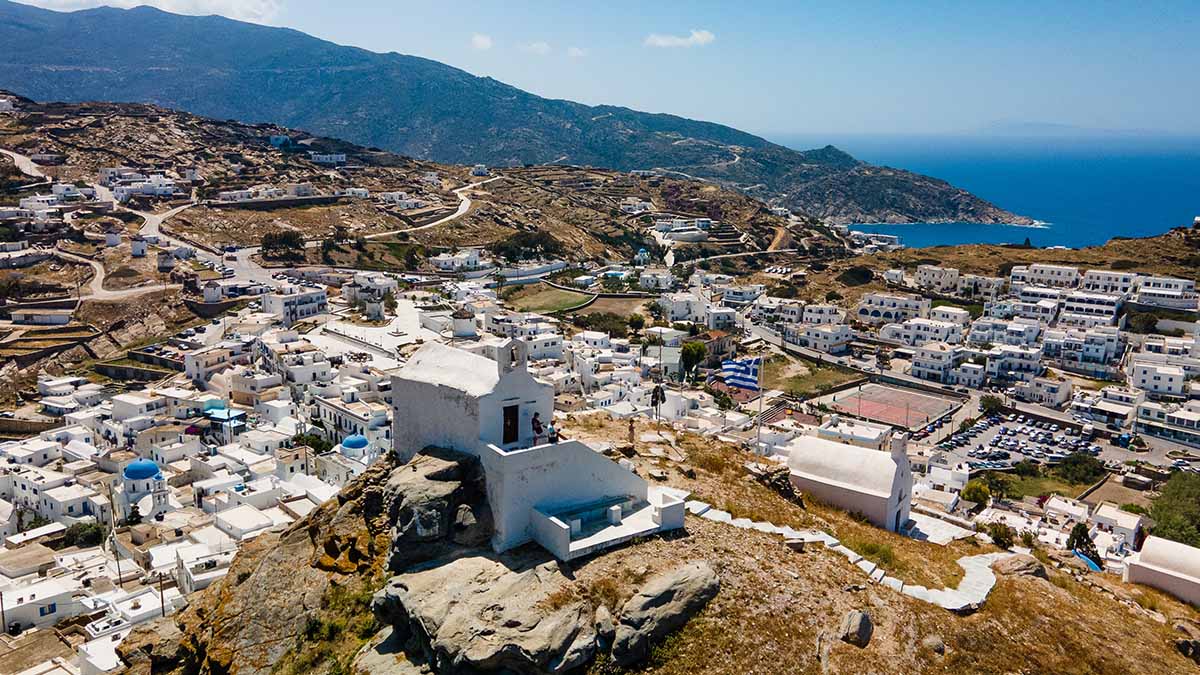 Ios
Enchanting and vibrant, Ios, lures visitors with its stunning vistas, lively nightlife, and a fusion of traditional charm and contemporary energy. This idyllic destination invites exploration of its winding alleys, ancient ruins, and panoramic viewpoints, offering an unforgettable experience where relaxation and excitement seamlessly intertwine amidst the island's breathtaking beauty.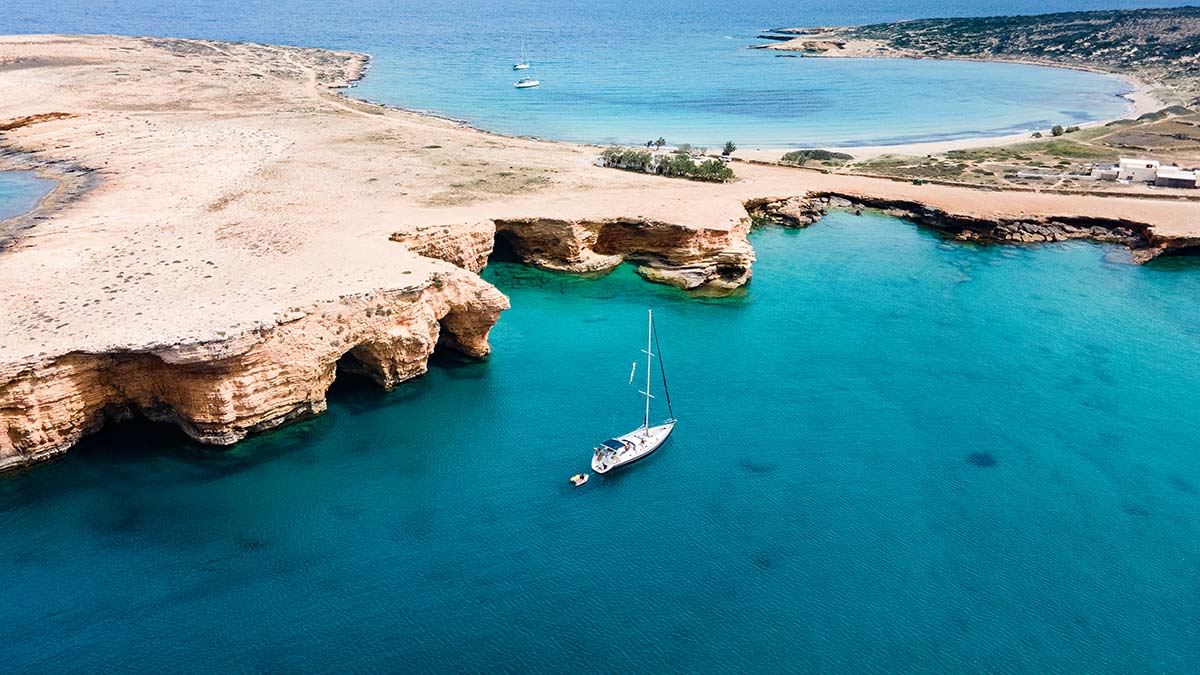 Small Cyclades
Koufonisia, Iraklia, Schinoussa, and Donousa make up the Small Cyclades, a cluster of serene islands to the south east of Naxos. These hidden treasures offer secluded beaches, charming traditional villages, and an off-the-beaten-path experience, providing an authentic immersion into the tranquil Cycladic island life. The perfect place to anchor the yacht for a night under the stars.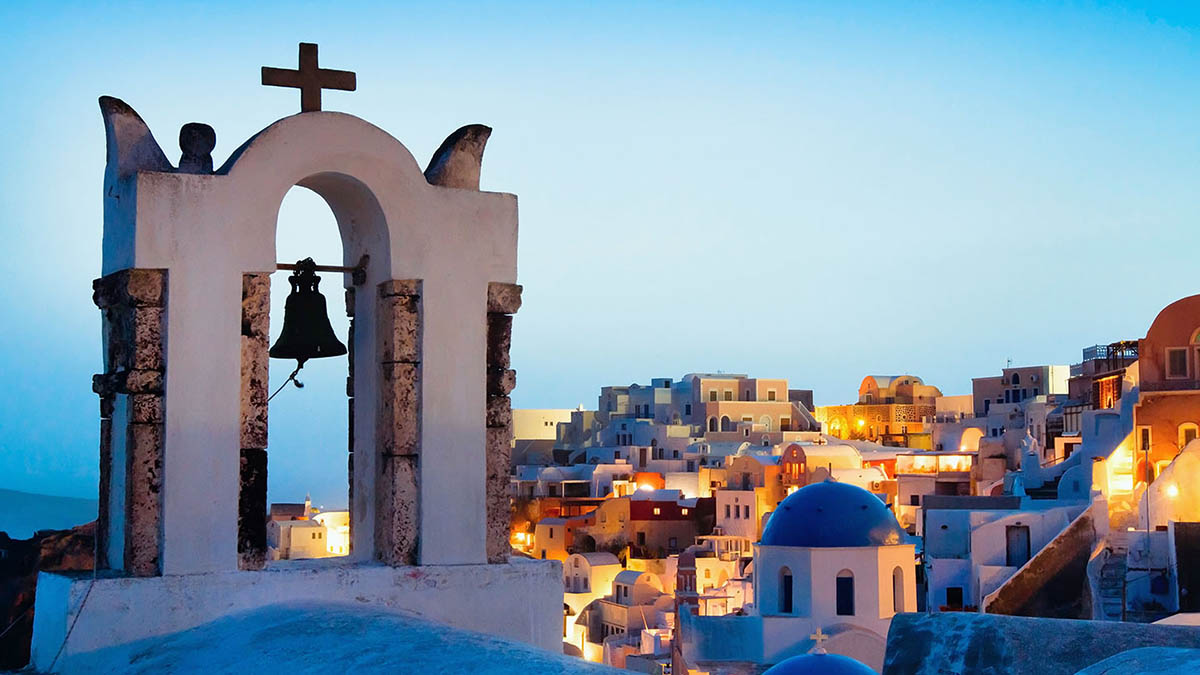 Santorini
Renowned for its blue and white villages adorned with domed churches, Santorini has achieved fame as an island of stunning beauty. Sailing beneath its towering cliffs, one can witness the geological events that shaped this volcanic paradise. With its breathtaking sunsets and elevated position above neighbouring islands, Santorini offers an unforgettable Mediterranean experience that is sure to leave a lasting impression.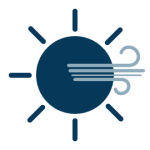 Weather
The Aegean's wind patterns provide ideal conditions for a thrilling sailing adventure, with breezes ranging from force 2 to 5 during the early and late parts of the season. In August and early September, the North-blowing Meltemi wind brings slightly stronger winds. From April to October, the Cyclades Islands experience a Mediterranean climate characterised by long, sunny days, warm temperatures, and minimal rainfall. During this period, visitors can expect delightful  weather, clear skies, and the cooling Aegean breezes to take you from island to island.

The Yacht
Our Ocean Star yachts are perfectly suited for exploring the breathtaking Cyclades Islands in the Aegean Sea. With their modern navigation and safety equipment, these licensed charter yachts provide a safe and comfortable journey. Offering two double and two twin air-conditioned guest cabins with en suite shower/wc, along with a separate crew cabin, they ensure ample accommodation.
They have a well-equipped kitchen, complete with two large fridges and a gas cooker, which allows for easy meal preparation, while the spacious saloon and dining area provide a comfortable setting for relaxation. Additionally, the yachts feature a music system in both the saloon and cockpit, including an auxiliary input, creating a lively atmosphere. With generous foredecks for sunbathing and a welcoming cockpit, these yachts offer the perfect blend of comfort and outdoor enjoyment.
Air Conditioning plus 220v Generator
Swimming Platform with Deck Shower
SUP & Snorkelling Equipment
Fully shaded cockpit area

Dates & Prices
Starting from the 27th of April we will run weekly AHOY Adventures in the Cyclades with our last week-long departure being on the 12th of October followed by a special 2 week trip back to Athens.
All week long trips start from Mykonos and include 7 nights of accommodation from Saturday to Saturday. Generally, guests will start embarking around 16.00 and disembark at 9.00 the following Saturday.
| Departure Date | Catagory B Cabin | Catagory A Cabin | Single Supplement |
| --- | --- | --- | --- |
| April & May | £795.00 | £845.00 | £495.00 |
| June | £895.00 | £945.00 | £545.00 |
| July & August | £945.00 | £995.00 | £595.00 |
| September & October | £895.00 | £945.00 | £545.00 |
Whats Included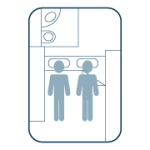 Ensuite Cabin
Option of a double or bunk bed twin, all with a small bathroom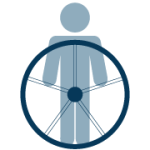 Skipper
An experienced English speaking sailor to look after you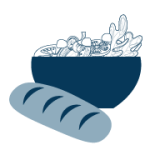 Food
Food provided for a collaborative breakfast and light lunch, perfect for a day on the water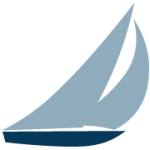 Running of the yacht
Fuel, water, gas & mooring fees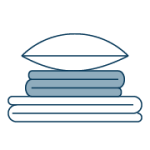 Linen & Towels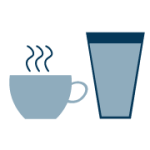 Drinks
Bottled/filtered water plus tea and coffee during your stay
Booking an AHOY Adventure
Getting There and Away
There are a multitude of ways to travel to our base in Mykonos, whether you are joining us for the week or combining it with a larger trip. We are located at the new port of Mykonos which is easily reachable by both public and private transport. All AHOY adventures run Saturday to Saturday with guests embarking from 16.00 onwards at the beginning of their stay and disembarking around 9.00 the following Satuday.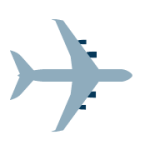 Flying
Mykonos International Airport has flights from a wide range of European destinations along with connecting flights from Athens International for those traveling from further afield.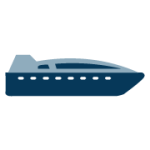 Ferry
There are regular ferries to Piraeus (Athens) with some under 3 hours along with connections to most of the Cyclades Islands. The ferry port is a 5 minute walk from the yacht base.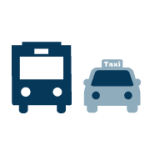 Bus & Taxi
There are regular buses all over the island of Mykonos including from the main town (Chora) to the new port. Taxis from the airport to the new port take 20 minutes.
Booking A Package with Seafarer

If you are travelling from the UK we can create a package for your week (or more) in the Cyclades. Direct UK Saturday flights run from London & Manchester and we can package these, along with airport transfer at your convenience. All flight-inclusive packages are ATOL protected for your peace of mind.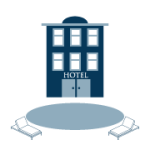 Sail & Stay
If you want to add on a couple of nights' stay on either end of your AHOY adventure our team have plenty of recommendations and can book hotels, villas, or other accommodation as part of the package. With an incredible atmosphere and loads to see on the island of Mykonos one recommendation is the Olia hotel with rooms from €80 a night and located right next to the yacht base this is an ideal place to explore.
For more recommendations, from budget options to luxury resorts get in contact with our team.