Explore these western greek islands on a shared sailing yacht
Embarking on a sailing journey in the Ionian Islands promises an extraordinary adventure amidst the azure waters of the Ionian Sea. This enchanting Greek archipelago, renowned for its picturesque islands, offers an idyllic playground for sailors seeking a remarkable experience. With a myriad of charming anchorages and secluded coves to explore, the Ionian Islands captivate with their spectacular beauty. The Ionian presents a delightful array of yacht-accessible destinations, where well-known hotspots blend harmoniously with hidden treasures, creating the perfect backdrop for an unforgettable AHOY Adventure. Read on to discover more about the thrilling possibilities that await and how our shared, skippered sailing adventures unfold amidst these breathtaking islands.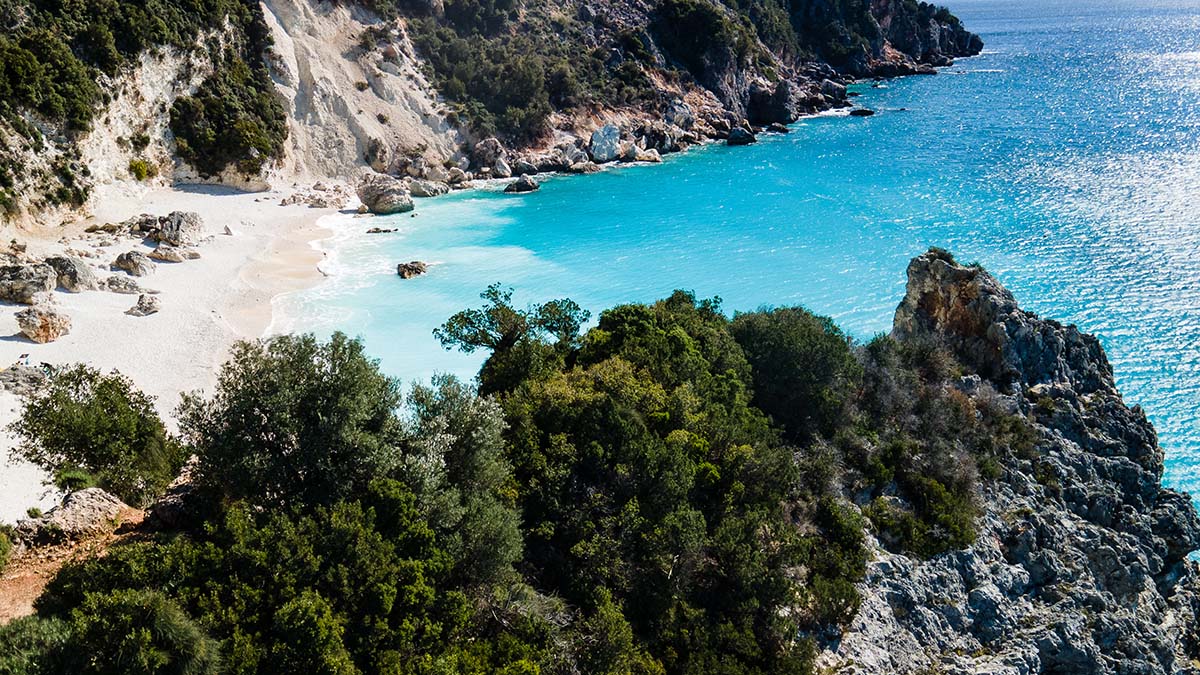 Lefkada
Connected by a bridge to the Greek mainland, Lefkada (or Lefkas) is a green and verdant island known for its spectacular beaches, stunning mountains, and turquoise waters. As our base for AHOY adventures, Lefkada makes the perfect starting point for any sailing trip on the beautiful Ionian.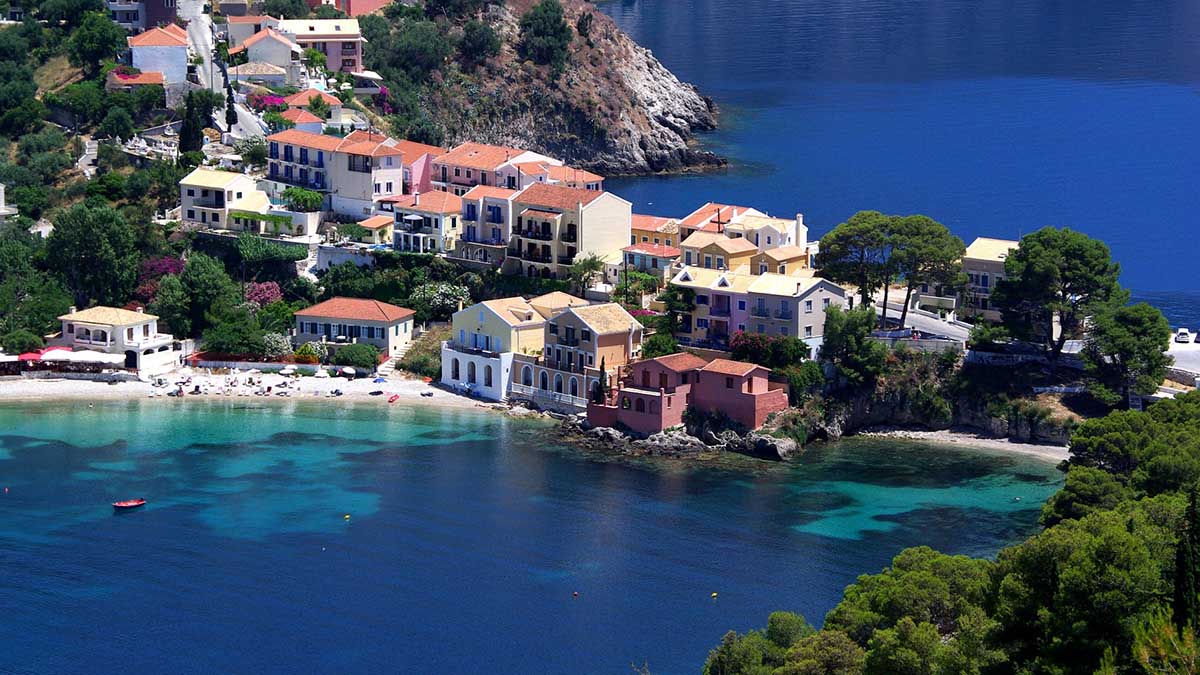 Kefalonia
A breathtaking island in the Ionian Sea, boasts dramatic cliffs, pristine beaches, and lush landscapes. Explore its charming towns and villages, indulge in delicious local cuisine, and uncover the island's rich history and natural wonders.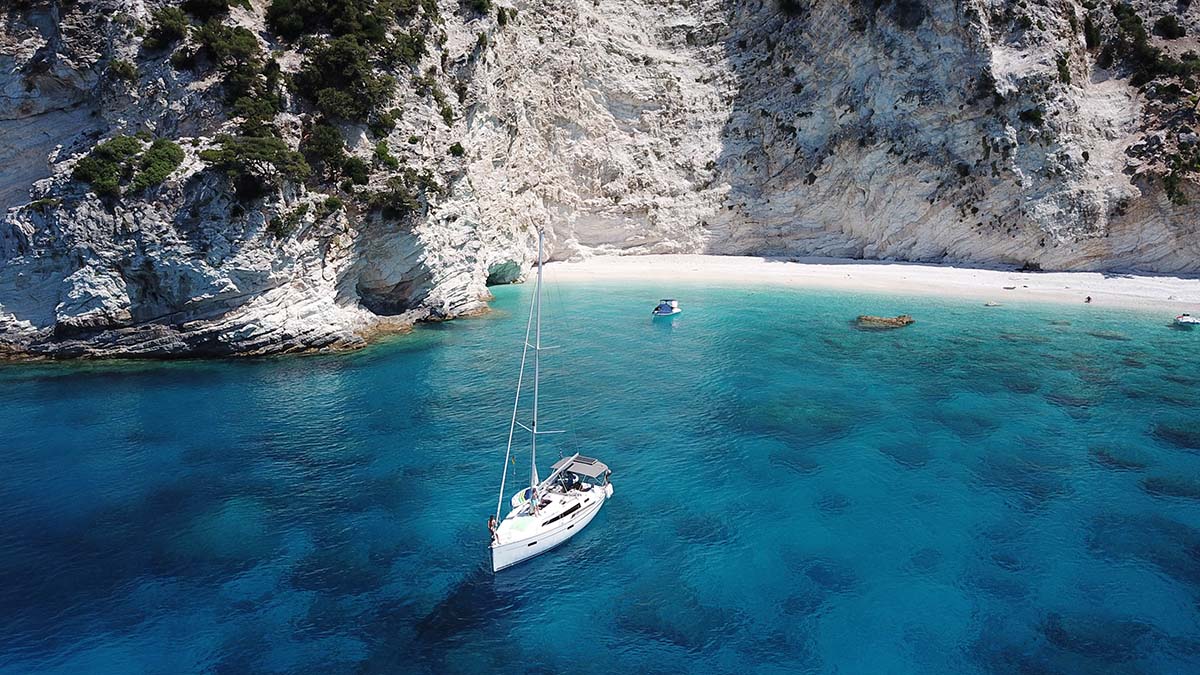 Ithaka
Sitting just off Kefalonia is steeped in myth and history, known as the legendary home of Odysseus from Homer's Odyssey. Explore its rugged beauty, hike through olive groves, and visit the enchanting village of Vathi plus others for the captivating ambiance of this Ionian gem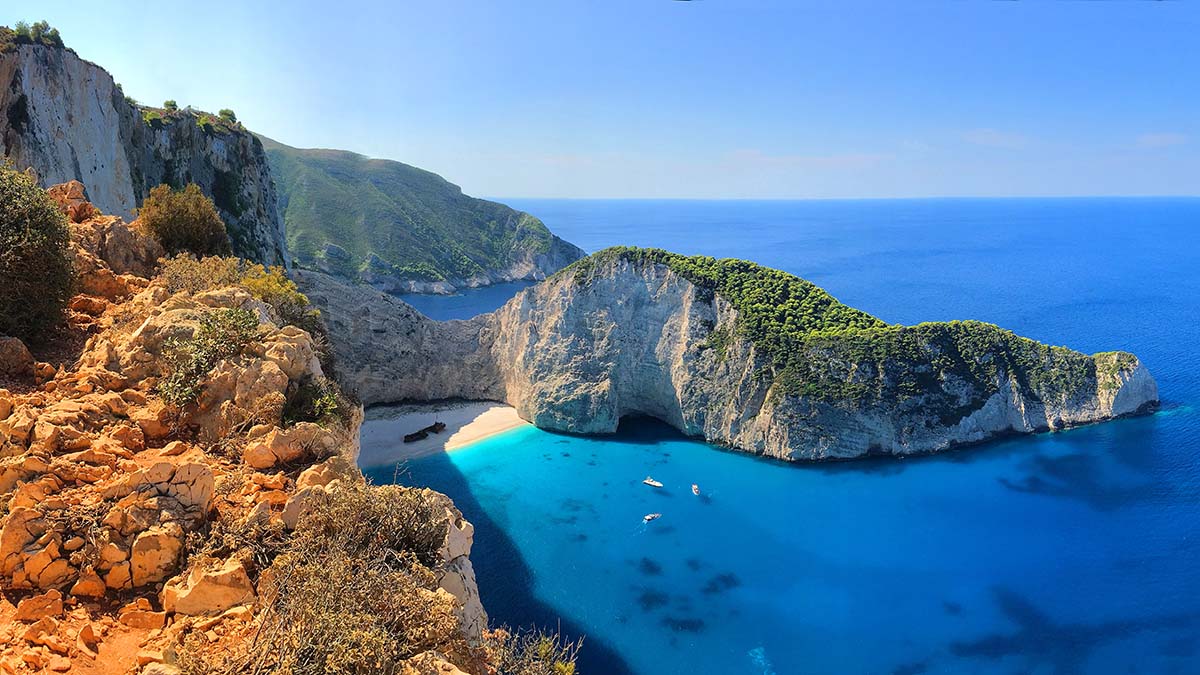 Zakynthos (Zante)
Zakynthos, a stunning island in the south Ionian, enchants visitors with its mesmerising landscapes, including the world-famous Navagio Beach (shipwreck cove) and the iconic Blue Caves. Immerse yourself in the natural beauty and vibrant culture of this stunning island.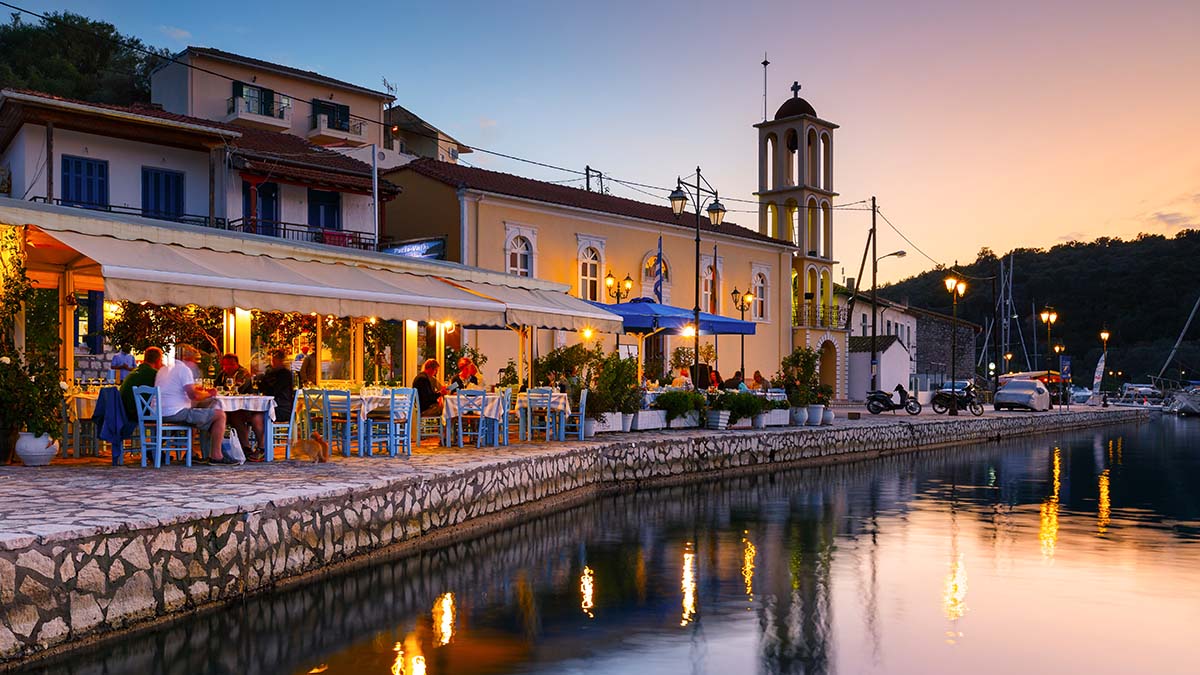 Meganisi
Meganisi, a small island in the Ionian Sea, captivates with its unspoiled charm and crystal-clear turquoise waters. Explore its secluded coves and picturesque villages for an authentic Greek island experience.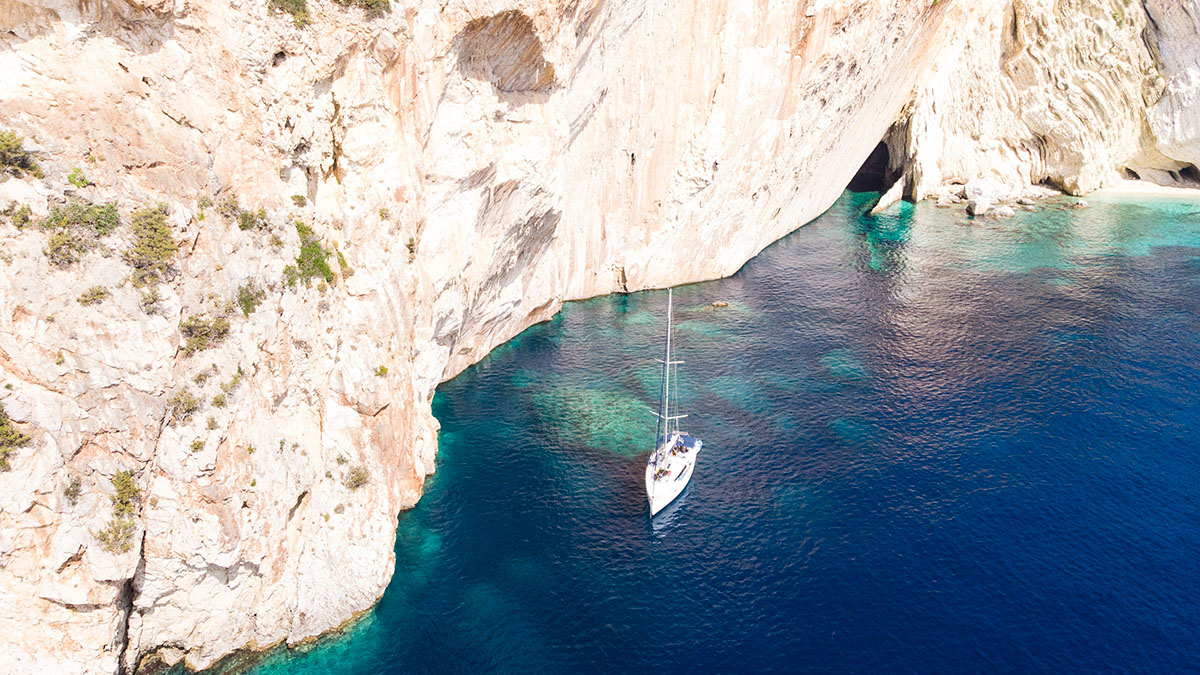 Small Islands
The small islands of the Ionian Sea offer serene beauty and tranquil escapes. Discover hidden gems of Atokos, Kalamos, Kastos, among other and enjoy pristine beaches in this idyllic archipelago.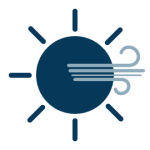 Weather
From May to October, the Ionian Islands enjoy warm and pleasant weather, with temperatures ranging from the mid-20s to mid-30s degrees Celsius (mid-70s to mid-90s degrees Fahrenheit). Visitors can expect ample sunshine and a low chance of rainfall. Winds are generally lighter but increase in the afternoon, especially between the bigger islands where you can expect good sailing conditions during most of summer.

The Yacht
Our Ocean Star yachts are perfectly suited for exploring the beauty of the Ionian. With their modern navigation and safety equipment, these licensed charter yachts provide a safe and comfortable journey. Offering two double and two twin air-conditioned guest cabins with en suite shower/wc, along with a separate crew cabin, they ensure ample accommodation.
They have a well-equipped kitchen, complete with two large fridges and a gas cooker, which allows for easy meal preparation, while the spacious saloon and dining area provide a comfortable setting for relaxation. Additionally, the yachts feature a music system in both the saloon and cockpit, including an auxiliary input, creating a lively atmosphere. With generous foredecks for sunbathing and a welcoming cockpit, these yachts offer the perfect blend of comfort and outdoor enjoyment.
Air Conditioning plus 220v Generator
Swimming Platform with Deck Shower
SUP & Snorkelling Equipment
Fully shaded cockpit area

Dates & Prices
AHOY adventures in the Ionian departing on the dates shown in the table below. All week long trips start from Nikiana, Lefkas and include 7 nights of accommodation from Sunday to Sunday. Generally, guests will start embarking around 16.00 and disembark at 9.00 the following Sunday.
| Departure Date | Route | Twin Shared ensuite Cabin | Double / Twin ensuite Cabin | Single Supplement |
| --- | --- | --- | --- | --- |
| 2024 Dates | | | | |
| 26th May | Ionian | £795.00 | £845.00 | £495.00 |
| 23rd June | Ionian | £895.00 | £945.00 | £545.00 |
| 21st July | Ionian | £945.00 | £995.00 | £595.00 |
| 18th August | Ionian | £945.00 | £995.00 | £595.00 |
| 22nd September | Ionian | £895.00 | £945.00 | £545.00 |
| 6th October | Ionian | £895.00 | £945.00 | £545.00 |
Cabin
Option of a double or bunk bed twin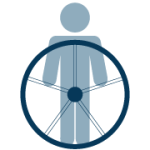 Skipper
An experienced English speaking sailor to look after you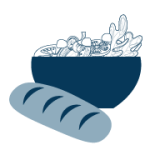 Food
Food provided for a collaborative breakfast and light lunch, perfect for a day on the water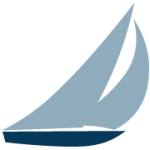 Running of the yacht
Fuel, water, gas & mooring fees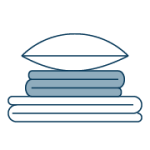 Linen & Towels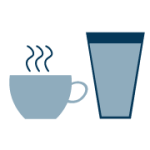 Drinks
Bottled/filtered water plus tea and coffee during your stay
Booking an AHOY Adventure
Getting There and Away
There are a multitude of ways to travel to our base in Nikiana, whether you are joining us for the week or combining it with a larger trip. We are located at in the harbour of the beautiful village of Nikiana which is accessible by Seafarer airport transfer, by local bus or private transport. All AHOY adventures run Sunday to Sunday with guests embarking from 16.00 onwards at the beginning of their stay and disembarking around 9.00 the following Sunday.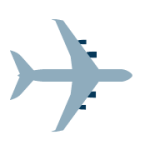 Flying
The closest airport is Preveza with an amazing selection of flights from UK and other European destinations. Seafarer run a Sunday charter flight from London Gatwick which can be used to make a great value package.  For those outside Europe, it's advised to change in one of the larger hubs like London.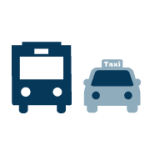 Bus & Taxi
Seafarer runs regular bus and taxi transfers from Preveza airport all summer with door to yacht service. There are public buses from the airport, Athens, Thessaloniki, and other destinations in Greece to Lefkada town where you can get a local bus or taxi to the base in Nikiana (10 minutes). Local buses also run from the base to Nydri and Vassiliki.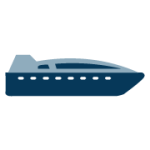 Ferry
There are ferries to Lefkada town from Corfu, Kefalonia and Zakynthos running daily along with more regular ferries from Meganisi to Nydri and Kefalonia/Ithaka to Vassiliki.
Booking A Package with Seafarer

If you are travelling from the UK we can create a package for your week (or more) in the Ionian. We have our own charter flight from London Gatwick which can be packaged along with airport transfers. Direct Sunday flights also run from other London airports, Manchester, Edinburgh, Birmingham & Bristol which can be packaged also. All flight-inclusive packages are ATOL protected for your peace of mind.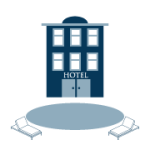 Sail & Stay
For a week of something slightly different, why not combine your AHOY Adventure with a week at Seafarer Nikiana Beach Club. Located in the same village the club offers dinghy sailing, windsurfing & other watersports in a small & very friendly setting. RYA tuition in sailing & windsurfing is available alongside a beautiful waterfront taverna. Click here for more details on the beach club.