The Perfect Holiday for those of all ages
Sailing and sailing based holidays is without doubt one of the finest activities for families to enjoy. Not only is there a great feeling of team work from everyone working together but also chances to enjoy and share experiences with others. A Seafarer we have a number of sailing holiday options that are perfect for families allowing them to spend time together and time apart, generally with kids away having the time of their lives. Read on for some great holiday options, both land & sea based.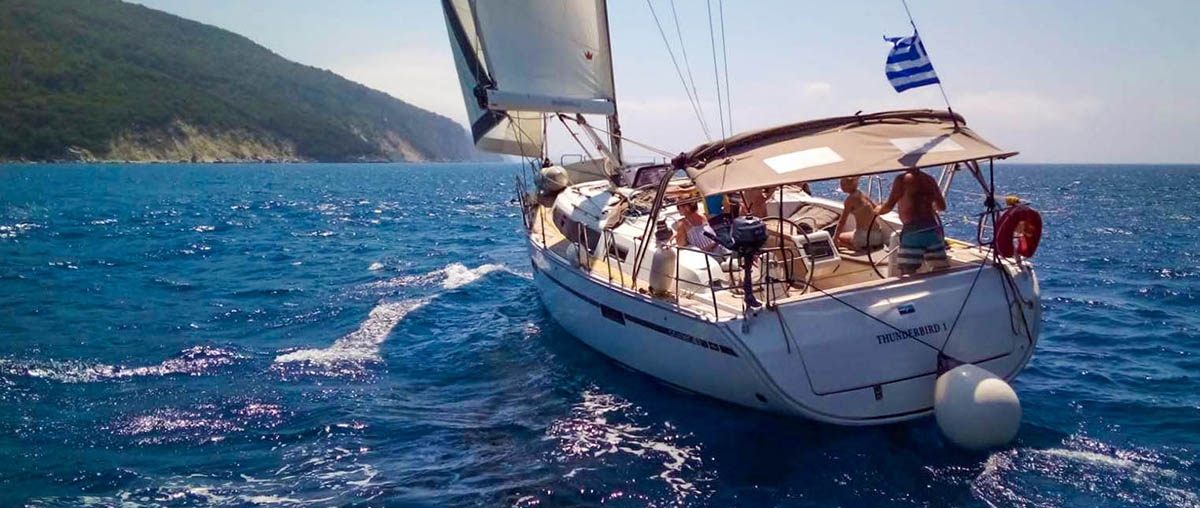 Family Flotilla Sailing
Summer holiday flotilla sailing has always been a popular option for families and it's easy to see why. Time spent sailing between stops becomes a great team work opportunity with a chance for everyone to get as involved as they like. Swim stops for lunch offer a chance to swim in pristine waters and enjoy beautiful coves and bays. Getting into harbour at the end of the day gives an opportunity to meet up with other families and for children to enjoy activities with others their same age (see below). Finally, the sociable evening meals in local tavernas give everyone the chance to share stories of the day's sailing and make plans for tomorrow's adventures.
All of our flotillas have a range of boats available suitable for families of all sizes with a Sun Odyssey 33i (suitable for a smaller family) available in the height of August for £2,630. We can also organise flights from a large range of UK airports as requested to make an easy and great value package for your family.
Kids Clubs
As mentioned earlier, selected Seafarer Flotillas will be running a full kids club program in 2023 summer holidays. While activities will take place throughout the day the main time will be during the afternoon after all boats have reached the new port. Activities will be organised by an experienced Seafarer Kids Club rep and include activities such as dinghy racing, model boat racing, treasure hunts, bay olympics & snorkeling trips to local beauty spots amongst others. These activities will always be running but are of course optional, so no worries if there's a lovely wind and you want to stay out sailing late.
Our best flotillas for families
For 2022 recommend the following flotillas as the best for family sailing. These tend to be the ones with slightly lighter winds and shorter distances and thus suit the needs of everyone. All three of these will feature kids clubs for 2022.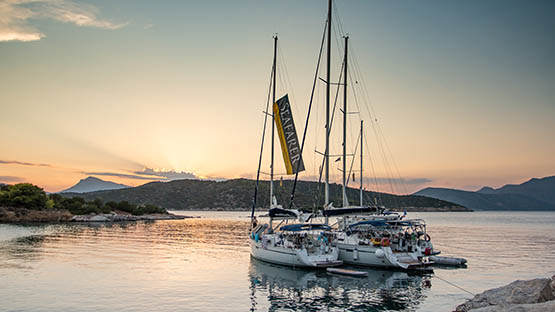 Saronic Gulf Flotilla
Island hopping in the heart of Greece
Best for history & culture featuring famous ancient sites
Discover a wonderful part of Greece full of spectacular destinations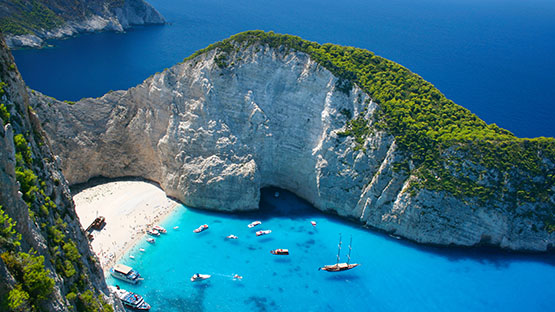 Kefalonia Flotilla
Sailing for all
Explore the islands of Kefalonia, Zante & Ithaka
Visit iconic destinations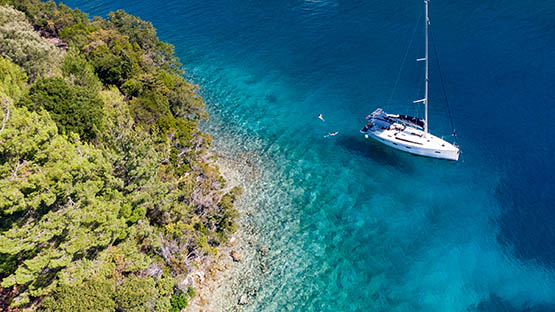 Lefkas Flotilla
Easy & Relaxing Sailing
Protected waters in the Ionian Islands
Beach Club And Flotilla Option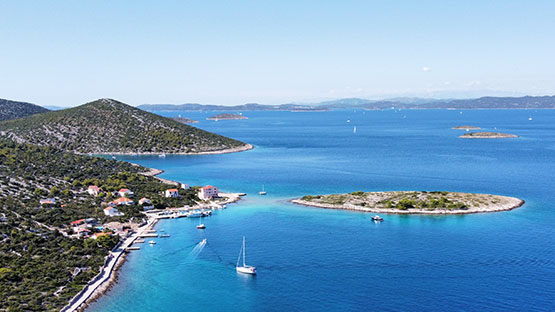 Other Flotillas
Check out our full range of flotillas in Greece, Croatia, Turkey & Thailand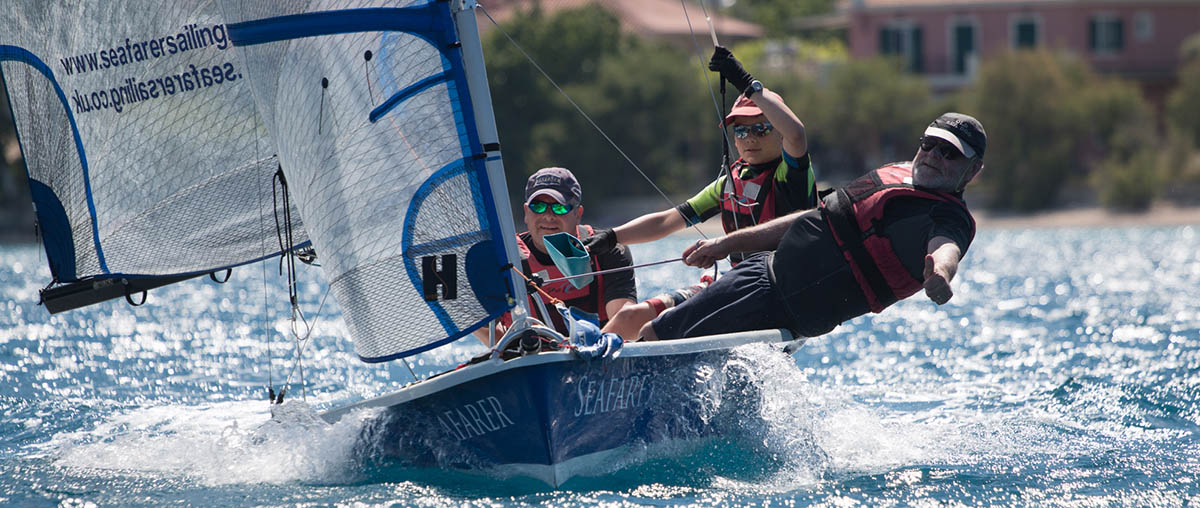 Beach Club Holidays - Dinghy Sailing & Windsurfing
A slightly different but equally great option for a family holiday is Nikiana Beach Club on the Greek island of Lefkas. Our beach club offers unlimited sailing and other watersports in a small and friendly waterfront setting. What makes Nikiana Beach Club so great for families is its size with a maximum of 80 guests everyone gets to know each other in no time and the centralised nature of the club keeps everyone safe and free. 
Nikiana Beach Club features a variety of room options with a family room for 4 people being available with flights from London Gatwick for £3,788 in the very height of August.
Kids Clubs
During May Half Term and the summer holidays, Nikiana Beach Club boasts a number of Kids Clubs for those of different ages. These take place for 3 hours each day and include sailing, windsurfing and paddlesports alongside plenty more water-based fun. Every year these kids clubs lead to lasting friendships and they contribute to the excellent atmosphere at the club.
RYA Courses
For those children looking to learn to sail or windsurf while at Nikiana Beach Club we run the full range of RYA Stage Courses for those aged from 7 to 13, all taking part over 4 half days throughout the week. For older children and parents we run RYA Level courses again over 4 half days. For more information about these and Nikiana Beach Club as a whole click on the link below.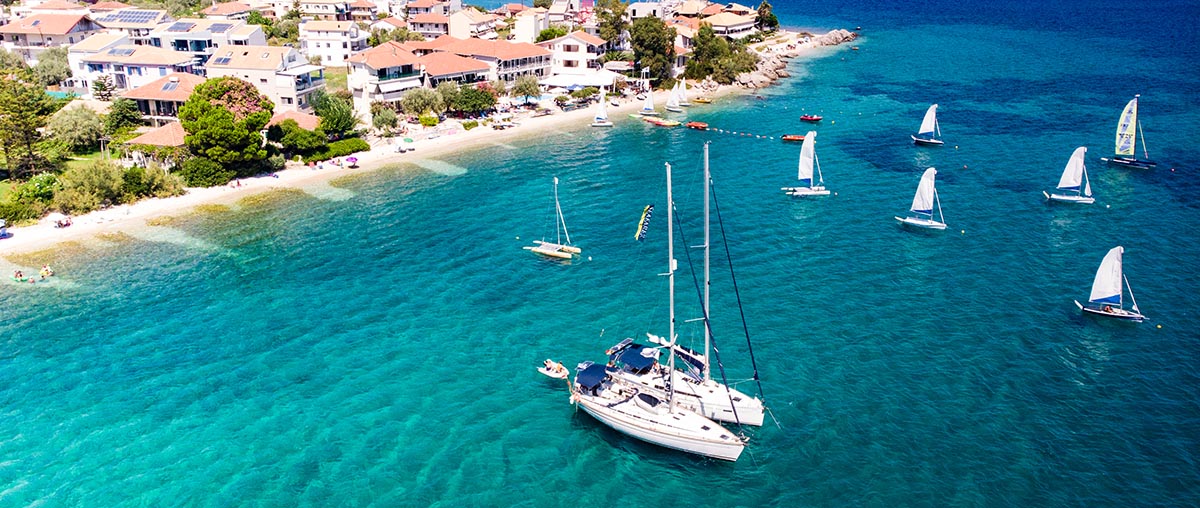 Stay & Sail
You can of course combine the two into a perfect 'Stay & Sail' Holiday. A week at Nikiana Beach Club followed by a week on the Lefkas Flotilla is a popular option with families over the summer and gives a great range of activities to suit everyone's tastes. The whole package based on a week in a family room at Nikiana Beach Club alongside a week on a Sun Odyssey 36i (a great option for 4 people) works out at £6,539 or £1,635pp  in the most expensive part of the season. This includes all flights and transfers. Speak to our team about putting together the perfect stay & sail holiday.
The Seafarer Price Guarantee
We Will Not Be Beaten On Price !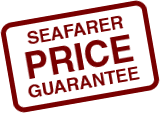 As an independent company, we are able to keep our prices highly competitive – if you see a like for like product featured elsewhere cheaper, let us know and we will beat it!
This guarantee applies to yacht and accommodation rates on our Beach Club, Flotilla, Learn to Sail and & Cabin Charter programmes operated by Seafarer and is subject to availability at the time of booking.