Club Overview
Nikiana Beach Club scored the highest ratings amongst our clients last summer and our formula of smaller, friendly and welcoming 'taverna style' clubs like this has certainly won us many regular guests.
Located in Nikiana village on Lefkas island, this small and perfectly formed beach front complex has 32 rooms, a fresh water swimming pool and a very good family run taverna in a quiet location with stunning scenery.
The beach is sand and shingle and it's a simple, traditional style property where many of the rooms have either full or partial sea view. However, it is not without proper 'mod cons', with en- suite shower / WC, a balcony, refrigerator, electric kettle and a TV with satellite channels in every room.
Accommodation is offered on a BB basis, since the family run taverna on site is great value and too good to miss, whilst the walk into the village centre for a good choice of alternatives is just a short stroll.
Location
Nikiana is located on the east coast of the delightful island of Lefkas combining the charm of an island with the convenience of being connected to the mainland by a causway.
Nikiana itself lies a few kilometres south of the capital, Lefkas Town which is well worth exploring, with countless tavernas restaurants and cafes on the sea front and tucked amongst the labyrinth of alleyways that form the old town.. To the south of Nikiana is the lively resort of Nidri, with bustling seafront from which day boats offer a variety of excursions to the nearby islands such as Meganissi. Lefkas itself is well worth exploring by hire car with enchanting mountain villages and the stunning west coast beaches against a dramatic mountain backdrop.
On the mainland, history enthusiasts will find plenty to interest them with the ruins of ancient Nikopolis and the ancient amphitheatre of Dodoni within easy reach. You can also reach the interesting towns of Preveza and the regional capital Yianina in a stunning mountain lakeside setting
Hotel Facilities
The Nikiana Beach Club occupies an idyllic setting along a short single track road, just two minutes walk from the village centre and built around a courtyard, only yards from the long sand and shingle beach, shaded by olive trees.
The setting is truly idyllic with a stunning mountain backdrop, the mountains of the mainland, as well as the islands of Meganissi and Skorpios clearly visible across the inland sea.
Most of the rooms overlook the beach and the fresh water swimming pool which is directly adjacent to the beach bar and taverna.
The taverna and bar are perfectly positioned on a shaded terrace directly overlooking the beach and beautiful Nikiana Bay. The pool bar, which is open all day, serves refreshing cocktails, juices, soft drinks and ice creams.
Nikiana Taverna
The excellent taverna has proved very popular with our guests. It is run by the friendly owners with a varied a la carte menu and is well known for the excellent Greek home cooking, as well as the good choice of snacks and grills, all at good value prices .
In addition to our well run and fully equipped sailing club, bicycles are available for hire and you can borrow a variety of board games from the bar.
Accommodation
The hotel's 32 rooms are located in three 2 storey buildings built around a court yard, with the majority of rooms enjoying panoramic sea views.
For your comfort, all rooms have air conditioning, refrigerator plus en suite shower and WC (renewed 2013 in family and sea view rooms). In addition all rooms have TV with satellite channels plus a kettle. Each has a private balcony enjoying sea or mountain views.
Rooms are, of course, cleaned daily and regular changes of sheets and towels are included for your comfort and convenience.
Family & Kids Club
As a smaller club, Nikiana has a really friendly atmosphere where everyone gets to know the other guests and all the staff and in that sense, it's just like one big happy family.  Our sailing team do organise some sailing sessions and water borne activities specifically for kids, ensuring that parents can get some time to themselves to sail with the comfort of knowing that the children are occupied. Our Kids club activities are free, only bookable in resort and grouped as follows. The ages of groups are set each week depending on numbers but below is an estimate of groups run in Peak Season.
Kids Club
Age group 7 – 10 years
Three Hour Session generally in the morning from 9.30 to 12.30
Waterside activities including dinghy sailing, windsurfing, paddle boarding, kayak safari's plus kids club regatta. Other activities include pool games, beach games, snorkelling.
Youth Squad
Age Group 11 – 13 years
Three Hour Session Split between mornings and afternoons
Slightly more tuition based with huge amounts of time on the water learning Dinghy Sailing, Cat Sailing, Windsurfing, Kayak Trips, Paddleboarding, Snorkeling along with pool and beach games.
Crew
Age Group: 14 – 17
Three Hour Session Split between mornings and afternoons
Tuition based with huge amounts of time on the water learning Dinghy Sailing, Cat Sailing, Windsurfing, Kayak Trips, Paddleboarding, Snorkeling along with pool and beach games. Group Dinners and Greek Night can be arranged at extra cost.
Advanced
Age Group: 10 – 17
Three Hour Session Split between mornings and afternoons
For those with lots of sailing experience we can run more advanced sessions in Sailing and Windsurfing, These are for children between 10 and 17 and can include Racing, Performance and Cat Sessions along with Intermediate Windsurfing and other activities such as Snorkelling and Kayak Trips.
Reliable sunshine  is virtually guaranteed during the season between early May and late October, with temperatures ranging from the low 20s in early and late season up to the high 30s in late June through August.
Sunday morning & afternoon charter flights from Gatwick to Preveza with afternoon  & evening return. Flight Time 3 hrs.
Regional charter flights from Manchester, Bristol and Birmingham available on request.
Direct road transfer to Lefkas in approximately 30 minutes
Watersport Activities
Our sailing club is run by our own team of instructors and safety crew and is RYA recognised click here for a list of courses on offer. Equipment on offer includes a range of windsurfers with a choice of rigs, plus a range of sailing dinghies to suite all abilities.
Dinghy Sailing Equipment:
8 x Laser Picos
8 x Lasers (Standard, Radial & 4.7 Rigs)
2 x Topaz Taz (Junior dinghies)
2 x Laser 2000s
2 x Laser 4000s
3 x Laser Bahias
3 x Laser Funboats
1 x RS100
1 x RS400
1 x RS800
2 x Dart 16 catamarans
1 x Alto Performance Dinghy
Click Here For More Info On The Dinghy Equipment
Windsurfing Equipment & Paddle Boards:
Starboard Futura, Carve and Go Shortboards from 111 to 161 Litres
Starboard Rio and Hifly Motion Training Boards
Range of Adult Monofilm Sails by Severne Sized 4.5 to 7.5m
Range of Tushingham Dino Junior Sails from 2.7 to 4.5m
Range of Tushingham and Tiki Training Rigs from 1.5 to 4.5m
Plently of Red and JP Australia SUP Boards with all sizes of Paddles
Single and Double Sit on Top Kayaks with optional seats
Click Here For More Info On The Windsurf Equipment
We also have a small tuition yacht based at Nikiana for RYA Yachting Courses, ICC Assessments and Day Trips.
Our club sailing team offer continuous supervision and safety boat cover as well as advice and regular complimentary sailing clinics throughout the week.
Bike Hire:
We have introduced mountain biking trips at Nikiana through mountain bike specialist Get Active. Guided rides are run directly from our beach club for guests and routes vary in length and skill, from 2 hour beginner rides around the local area to 3 hour intermediate and advanced rides, exploring further afield and taking in the rugged landscape and views Lefkas has to offer. Riders are provided with a Specialized Rockhopper hardtail mountain bike, helmet and gloves. Prices start at Eur 18 for guided trips and daily bike hire is also available. Check out Trip Advisor for reviews!
RYA Sailing Courses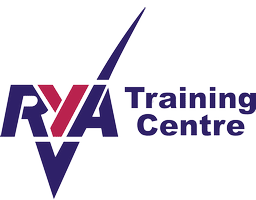 Seafarer Training Nikiana is proud to offer Sailing, Windsurfing & Powerboat courses under the guidance of the RYA (Royal Yachting Association), ensuring we employ fully qualified, seasoned instructors that will always go the extra mile to ensure you receive the ultimate learning experience, in a safe, controlled environment. Whether you're a complete novice or a seasoned dinghy sailor or windsurfer, our instructors have the knowledge to take you on to the next step in sailing. We offer group or one to one instruction in all of our disciplines, to book any of these courses please contact our reservations team.
Sailing Courses
RYA Level 1 Start Sailing
Introduction to the sport of sailing. Covers all you need to know to get afloat under supervision. 12 Hours.
This course sets out the foundations of sailing for you. It includes rigging, launching, sailing in all directions. Capsize recovery and essential safety knowledge. Most UK Centres ask for RYA Level 2 to Hire a sailing Dinghy. 12 Hours
RYA Level 3 Better Sailing
This course is all about consolidating skills and trying new ones. It includes Further coaching to consolidate Level 1 and 2 skills and taster sessions from the advanced modules and by the end of the course you'll be more confident in sailing skills and techniques, and ready to progress onto the advanced modules. 12 Hours
In Nikiana we can run a number of the RYA Advanced Courses including RYA Seamanship Skills, RYA Sailing with Spinnakers and RYA Performance Sailing. If your interested in taking your sailing to the next level with a really exciting course please get in touch.
RYA Sailing Junior Stage Courses
For children aged between 6 and 13 the RYA Stages offer a great pathway into the fantastic sport of sailing. 12 Hours Per Stage
Private Tuition and RYA Assessments
If your interested in improving your sailing and windsurfing or want to try something new a private lesson can be a great option. We can also run RYA Assessments for those who already have sailing or windsurfing experience.
A course for complete beginners it teaches you the basics of windsurfing using the right equipment. By the end of the course you should be able to sail to a chosen point on the water and return to where you started from in light winds. 12 Hours + personal sailing time.
RYA Intermediate Windsurfing
New techniques such as the beachstart and harness work will get you ready for the excitement of blasting control. Beachstarting and gybing are taught either as a separate clinic or within the course, tailored to an individual's needs and the teaching environment. 12 Hours plus personal sailing time.
RYA Windsurfing Junior Stage Courses
For children aged between 6 and 13 the RYA Stages offer a great pathway into the fantastic sport of windsurfing. 12 Hours Per Stage
RYA Powerboat Level 1 & 2 (Includes ICC Power)
(Subject to availability) Aimed at those budding power boaters, the level 2 course gives you the knowledge to handle a small powerboat, knowledge of safety standards and basic meteorology & maintenance. The course gives you the RYA Powerboat Level 2 which is seen worldwide as the Powerboat Licence. New for 2018 we are including the ICC Application (small free applied to those not a member of the RYA) which allows you to rent a powerboat worldwide. 12 Hours
RYA Safety Boat Course £130pp 
(Subject to availability) More advanced power boating, ideal for those looking to join sailing schools or becoming a senior dinghy/windsurf Instructor. Available on demand, bookable in resort. 12 Hours
For those wanting to learn the basics of yacht sailing without doing a full weeks course this is the perfect option. By the end of the course you will have experienced steering a yacht, sail handling, ropework and be aware of safety on board. 16 Hours
We also offer the following complimentary courses each week
Sailing Clinics on different areas of sailing
Windsurf Clinics if sufficient interest
Midweek Evening Racing
End of Week Regatta
Kid Club (In Peak Season)
Safety Cover at all times
What is included with my beach club holiday?
Return Flights From The UK (On Flight Inclusive Packages)
Overseas Airport Transfers (On Flight Inclusive Packages)
Atol Protection (On Flight Inclusive Packages)
7 Or 14 Nights Accommodation
Meals On A Bed And Breakfast Basis
Use Of Dinghy Sailing & Windsurfing Equipment
Use Of Stand-Up Paddle Boards And Kayaks
Support Of Base Staff
Regular Complimentary Sailing Clinics
Do I need a sailing license?
No, our club welcomes sailors of all abilites, from complete novices to racers, and everyone inbetween. As an RYA Training Centre, you will have the opportunity to gain your first or additional RYA qualifications during your holiday.
Do I need a visa for my holiday in Greece?
No, a tourist visa is not required for entry to Greece.
How much cash should I take with me?
Obviously this will depend on what your plans are, but generally you can expect to pay around 15-20 Euros per person for an evening meal. Although some places take card, it is good practice to have enough cash with you to cover any bill. Cash points are available in the local towns of Nidri and Lefkas, a short bus or taxi ride away. The beach club bar and taverna does not take cards, however you can purchase drinks and food on account and pay prior to leaving the club at the end of your holiday.
Do I have to eat at the club taverna?
The family run taverna in the club is a firm favourite with Greek locals, which is a great endorsement. You are, however, under no obligation to eat there and the village of Nikiana has many alternatives as well as the main town of Lefkas and the lively Nidri, both a short taxi ride away.
Will I have to pay mooring fees?
If you choose to take advantage of a day sail, you may have to pay a small fee if you visit the quay in Nidri or Meganissi, however this won't be more than a euro or two.
Should I pre-book RYA training or yacht cruises?
For the months of July & August we would recommend booking as the demand is extremely high. Throughout May, June and September booking in resort is fine.
What wind conditions can I expect?
Generally the prevailing wind is from the North West and the strength ranges from force 2 to force 5. Light breezes in the morning are great for beginners and those familiarising themselves with new kit, with good cross-shore breezes in the afternoon to keep everyone entertained.
Can I always sail, regardless of wind strength?
Our experienced beach club team are always on hand to ensure the safety of all of our guests at all times. This may occassionally mean that they deem it necessary to close the beach if the wind strength dictates this. They will always try to organise other fun activities, including joy rides on the larger dinghies and multihulls should this be appropriate.
Do I need to buy everything at the club?
No. You have a fridge in your room as well as tea and coffee making facilities. You are welcome to buy suppliers from the local supermarkets to store in your fridge during your holiday.
Is there Wifi at the club?
Yes, free Wifi is available in the taverna.
Are there any hidden costs?
No, use of all equipment is available during your holiday for free. There is a charge for RYA Courses, Private Lessons, Yacht Trips and some other activities.
Are there any free sessions?
Yes, daily race clinics, kids clubs and end of week regattas are all free of charge and available to everybody.
Can I sail anything?
Yes within reason. Should you wish to sail a dinghy that you are unfamiliar with such as a Skiff or Multihull we will provide you with a familiarisation and joyride courtesy of Seafarer to get you going. This is obviously subject to possessing the relevant experience levels.
Prices
Nikiana Beach Club - Flights & Transfers Inc.
2019 Prices per person
Departures every Sunday.
Note that 3rd person price applies when booking a room with an extra bed. 4th person price applies to family room bookings only.

| Departure Date | One Week | One week 3rd / 4th person | Two Weeks | Two Weeks 3rd / 4th person |
| --- | --- | --- | --- | --- |
| 24-Apr 7 Night | £499 Greek Easter* | £399 | £699 | £499 |
| 24-Apr 11 Night | £599 Greek Easter* | £475 | - | - |
| 05-May | £499 | £399 | £699 | £499 |
| 12-May | £499 Level Up Week** | £399 | £699 | £499 |
| 19-May | £499 | £399 | £699 | £499 |
| 26-May | £759 | £595 | £998 | £699 |
| 02-Jun | £599 | £475 | £899 | £599 |
| 09-Jun | £599 | £475 | £899 | £599 |
| 16-Jun | £695 | £475 | £995 | £599 |
| 23-Jun | £599 Level Up Week** | £475 | £995 | £599 |
| 30-Jun | £799 | £549 | £1,199 | £679 |
| 07-Jul | £875 | £599 | £1,295 | £750 |
| 14-Jul | £975 | £599 | £1,395 | £799 |
| 21-Jul | £1,195 | £699 | £1,698 | £849 |
| 28-Jul | £1,195 | £699 | £1,698 | £849 |
| 04-Aug | £1,195 | £699 | £1,698 | £849 |
| 11-Aug | £1,195 | £699 | £1,698 | £849 |
| 18-Aug | £1,095 | £599 | £1,395 | £675 |
| 25-Aug | £995 | £599 | £1,199 | £675 |
| 01-Sep | £799 Race Week*** | £475 | £998 | £675 |
| 08-Sep | £799 | £475 | £998 | £575 |
| 15-Sep | £599 | £399 | £899 | £525 |
| 22-Sep | £599 | £399 | £899 | £499 |
| 29-Sep | £499 Level Up Week** | £399 | - | - |
Nikiana Beach Club - Accommodation Only
2019 prices per person
Departures every Sunday.
Note that 3rd person price applies when booking a room with an extra bed. 4th person price applies to family room bookings only.

| Departure Date | One Week | One week 3rd / 4th person | Two Weeks | Two Weeks 3rd / 4th person |
| --- | --- | --- | --- | --- |
| 24-Apr 7 Night | £395 Greek Easter* | £99 | £790 | £199 |
| 24-Apr 11 Night | £495 Greek Easter* | £129 | - | - |
| 05-May | £395 | £99 | £790 | £199 |
| 12-May | £395 Level Up Week** | £99 | £790 | £199 |
| 19-May | £395 | £99 | £790 | £199 |
| 26-May | £495 | £297 | £990 | £369 |
| 02-Jun | £395 | £189 | £790 | £319 |
| 09-Jun | £395 | £189 | £790 | £319 |
| 16-Jun | £449 | £219 | £898 | £319 |
| 23-Jun | £495 Level Up Week** | £219 | £898 | £379 |
| 30-Jun | £549 | £219 | £1,098 | £379 |
| 07-Jul | £595 | £219 | £1,190 | £379 |
| 14-Jul | £649 | £219 | £1,298 | £379 |
| 21-Jul | £699 | £350 | £1,398 | £549 |
| 28-Jul | £699 | £350 | £1,398 | £549 |
| 04-Aug | £699 | £350 | £1,398 | £549 |
| 11-Aug | £699 | £350 | £1,398 | £549 |
| 18-Aug | £649 | £325 | £1,298 | £549 |
| 25-Aug | £649 | £325 | £1,298 | £549 |
| 01-Sep | £595 Race Week*** | £234 | £1,190 | £369 |
| 08-Sep | £595 | £234 | £1,098 | £369 |
| 15-Sep | £499 | £189 | £998 | £319 |
| 22-Sep | £449 | £189 | £898 | £319 |
| 29-Sep | £399 Level Up Week** | £99 | - | - |
What's Included
Return flights from UK (Flight inclusive package only)
Flight inclusive holidays are ATOL protected
Transfer to and from our Beach Club (Flight inclusive package only)
7 or 14 Nights accommodation
Meals on a Bed and Breakfast basis
Unlimited use of dinghy sailing & windsurfing equipment
Use of SUP's & Sea kayaks
Use of hotel facilities including swimming pool & sun loungers
Free sailing clinics & regatta
Safety cover & support of sailing instructors & beach team
| Extra | Price | Extra | Price |
| --- | --- | --- | --- |
| Seaview Supplement | £10 per room per night | RYA Powerboat Level 1 & 2 | £200 |
| Single occupancy supplement | 50% on twin occupancy rate | RYA Powerboat Level 2 Direct Assessment | £89 |
| Private Tuition | £30 per hour | ICC Power Assessment | £69 |
| RYA Assessment | + £15 | RYA Safety Boat | £130 (min 2 people) |
| RYA Level 1 Start Sailing | £89 | Sunrise Paddle | Book Locally |
| RYA Level 2 Basic Skills | £89 | RYA Start Yachting | £129 |
| RYA Level 3 Better Sailing | £89 | RYA Yachting Basic Skills | £149 (min 2 people) |
| RYA Seamanship Skills | £99 (min 2 people) | 2 Day Pre Flotilla Training | £149 (min 2 people) |
| RYA Sailing with Spinnakers | £99 (min 2 people) | ICC Sail Assessment | £100 |
| RYA Performance Sailing | £99 (min 2 people) | 2 Hour Private Yacht Tuition | £50 |
| RYA Sailing Stage 1 - 4 | £89 (age 6 to 13) | Sunset Yacht Cruise | £25 per person |
| RYA Start Windsurf | £89 | Shared Yacht Day Cruise | £50 per person |
| RYA Intermediate Windsurf | £89 | Half Day Private Yacht Charter | £120 (max 6 people) |
| RYA Windsurf Stage 1 - 3 | £89 (min 2 people) | Full Day Private Yacht Charter | £200 (max 6 people) |