This is our longest established RYA Training Centre, and this location offers everything you need to go from a novice to qualified yacht skipper.
Our Ionian Base in Nikiana, Lefkas
The contrast between this and our Croatian Training Centre is that this location offers largely sheltered Mediterranean sailing. It's a good option if you are leaning towards a relaxing family-friendly holiday. The Ionian is also an ideal area to learn if you are planning to take friends and family on a relaxing sailing holiday after you qualify as a skipper.
Reliable weather in the Ionian makes this a hugely popular sailing destination, with temperatures ranging from the low 20s in the early/late season up to the mid-30s in July and August. Sailing conditions are generally moderate with winds typically force 2-5, and a largely protected body of water to explore. More open-water  sailing is available to the north or further south. 
The winds tend to be light in the mornings, giving excellent opportunities to practice boat handling. By mid-afternoon, the wind builds providing pleasant sailing conditions. There are numerous locations with stronger gusts to demonstrate more advanced sailing skills safely.
Winter 2023 / 2024 – Winter Base in Athens
Recognising that many want to train out of season, ready for a holiday in 2024, we have now extended our program to include dates from Athens in November 2023 as well as February & March 2024. Athens is a year-round destination, with regular flights from London, and offers a more challenging training location, with traffic separation schemes and plenty of commercial traffic – ideal for those looking to progress to Coastal Skipper level or those wishing to train to Day Skipper level in more varied conditions.
Want more challenges? See also our Croatia Training Centre.
For more information on The RYA, Seafarer and our standards of training, please take a look at our Training Centres page.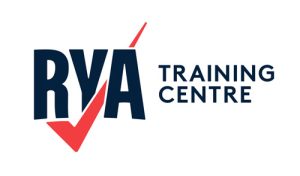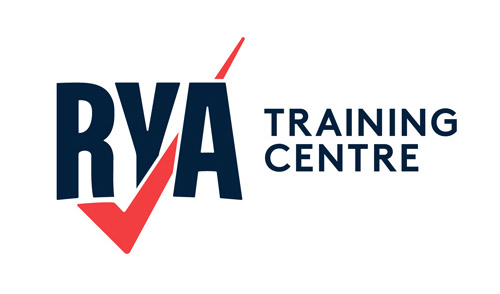 Training Alongside Our Flotilla
We have been delivering high quality yachting holidays for more than 25 years now, and we identified that many who learn how to sail exclusively in the UK find themselves without the skills necessary to fully enjoy a Mediterranean sailing holiday. Our RYA Training Centres in the Ionian and Croatia now operate alongside our Flotillas which, we believe, gives two major benefits.
Firstly most RYA courses are 5 days, and by conducting them over a week, we can create the right balance of tuition and fun. Whilst your course won't permit you to spend the whole week with the flotilla, we do organise a variety of flotilla events including a welcome party, beach party and other activities that may be possible during your course.
Secondly, if you are hoping to take your family or friends sailing in the future, Flotilla offers one of the best ways to do this. Learning alongside the Flotilla can be a real confidence boost, with an extra pair of hands to help when needed. While you learn to sail, you will meet other skippers who have already benefited from sailing with a flotilla. You'll see how our flotillas work and see the benefits and flexibility this can offer you as you progress beyond tuition into the world of sailing.
Find out more about the Lefkas flotilla here.
School Yacht Training
Courses start on Sunday* where you will be greeted by your instructor and welcomed onboard. The tuition starts the next morning, and by Monday evening you'll be away from base and ready to explore your first destination. Join the Flotilla at the punch party, and you can  share stories from your first day on the water.
The evening flotilla activities are entirely optional, and during the day, your instructor and fellow students will focus on the course syllabus. Breakfast and lunches are included giving you the time to focus on learning and having fun.
By the end of each day, you will be able to treat yourself to a well-earned drink and a meal. Sailing is a social sport, and an RYA sailing course can be a perfect way to make new friends. Our RYA instructors have been chosen for their friendly approach as well as their expertise. The time you spend with us is as much about fun as it is a learning experience.
*Saturday from Athens
Week-long courses
To see a breakdown of our syllabus and decide what course is right for you see here.
Private Tuition
If you would like more privacy or you would like a more individual experience, we also offer private tuition on all our courses. You'll stay onboard a dedicated yacht with your party and your instructor. As always, the flotilla activities mentioned above are entirely optional, and you do not have to take part if you do not want to.
Our RYA instructor will guide you through the course of your choice.
For larger groups or families, this can work out the same price as our tuition yachts. You will also have access to our much larger fleet of yachts and be able to choose something to suit – perhaps a newer or larger yacht for your family.
This can also offer some flexibility in the itinerary if there is something particular you wanted to do. Your RYA instructor will be able to advise you on things you can do and see within the limits of the course objectives.
Courses to suit all
Private tuition means more flexibility – as well as the full range of one week RYA courses, we can offer bespoke training to suit the needs of your party.
Private Tuition Costs
It's simple, choose your flotilla or bareboat holiday and add an instructor at £1,295 per week. In addition, you will need to have a yacht large enough for a private cabin for the instructor and you are responsible for his or her food. If you are unsure as to whether to join flotilla or go bareboat, please give us a call and we can advise on the best options for you and your party.
Dates and prices
| Price per person, per week | Location | Saloon bunk (sofabed) | Sharing a cabin for 2 | Single occupancy of a cabin |
| --- | --- | --- | --- | --- |
| 4th November to 25th November 2023 | Athens | £745 | £795 | £1095 |
| 2nd March to 23rd March 2024 | Athens | £745 | £795 | £1,150 |
| 14th April to 19th May 2024 | Ionian | £795 | £845 | £1,250 |
| 20th May to 30th June 2024 | Ionian | £845 | £895 | £1,350 |
| 1st July to 15th September 2024 | Ionian | £895 | £945 | £1,450 |
| 16th September to 27th October 2024 | Ionian | £845 | £895 | £1,250 |
| 28th October to 24th November 2024 | Ionian | £785 | £835 | £1,150 |
| Private Instructor | Location | Price per week | Note |
| --- | --- | --- | --- |
| March - October | Ionian | £1295 | Instructor requires own cabin / food to be provided by charterer |
Extras
+£50 per person for en-suite cabin, all other cabins have a shared shower/WC
10% multiple course discount applies when 2 or more courses are booked for an individual at the same time.
ICC Assessment (3-4 hours) £100 per person
£50 discount when you buy an online Navathome Theory Course
What's included
6 full days of tuition (Lefkas – Arrive Sunday, course runs from Monday to Saturday, disembark Sunday) (Athens – Arrive Saturday, course runs from Sunday to Friday, disembark Saturday)
Operating costs of the yacht (fuel, water, gas, mooring fees)
Provisioning for breakfasts, light lunches and snacks
Instruction from qualified Cruising Instructors and Yachtmaster Instructors
Bed linen and towels
Recommended Pre-course Material
Additional Costs & Discounts
Food in the evening is not included. Generally, you can expect to pay around 15 euros per person for an evening meal. Although most places take card, it is good practice to have enough cash with you to cover any bill. Cash points are available on many of the islands. Your instructor knows precisely where and when you can get more, and they will keep you updated.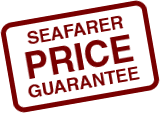 As an independent company, we are able to keep our prices highly competitive – if you see a like for like product featured elsewhere cheaper, let us know and we will beat it!
Subject to availability at the time of booking.
Flights, Transfers & Location - Ionian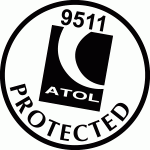 We can arrange a flight and transfer package for you. Your holiday with us is financially secure as we are ATOL licensed. We have been trading since 1995, and with over 25 years under our belts, you can book with total confidence.
All courses start and end on Sunday, there are direct flights to the nearest airport Preveza (PVK) from.
London Gatwick, Heathrow, Stanstead, Luton
Manchester
Birmingham (may only)
Bristol
Edinburgh
Flight time is approximately 3 hours.
The transfer time from the airport to the Yacht is approximately 45 minutes. We can arrange a Private transfer, or we have regular group transfers throughout the day.
Alternatively, you may wish to fly to Athens, which offers greater flexibility of carriers and arrival times. From Athens, you can book a 45-minute domestic flight to Preveza or travel by coach, costing approximately 35 euros, directly to Lefkas in around 4.5 hours.
Our fully coded RYA Training Yachts in the Ionian are a Sun Odyssey 469 "Kos 469" and a Harmony 42 "Bartholome". With two double guest cabins (plus an extra single cabin on the 469) and multiple shower/WC's, the yachts are never overcrowded.
With an ample cockpit, wheel steering and spacious saloon, there is room for everyone to spread out and relax. The yachts are fully equipped with music system with cockpit speakers, deck shower, hot water and all the safety equipment required to make your course safe, secure and relaxing.
Yacht Inventory
Sailing Inventory
Furling genoa
Battened Mainsail
Storm jib
Self-tailing winches
Spinnaker pole
Running rigging for pole triangulation
Safety Equipment
Greek regulation life jackets
Slim line inflatable life jackets
Fixed DSC VHF radio + handheld VHF radio
Emergency VHF aerial
Jack Stays
Life Raft
2 x Lifebuoy (with lights), Danbuoy and throwing line
Emergency tiller
Gas detector in saloon
Smoke detectors in each cabin
Exterior Equipment
Twin Wheel steering (Single Wheel on Batholome)
Bimini sun top
Sprayhood
Wind, speed & depth instruments
Electric windlass, bow anchor and chain
Mooring warps, spare warps, long line (50m)
Kedge anchor & chain
Dinghy and outboard engine
Cockpit cushions
Cockpit speakers
Cockpit shower
Brush and boat hook
Navigation Equipment
GPS Chartplotter
Local area charts
Pilot book / Cruising guide, logbook
List of lights
Dividers, plotter, hand bearing compass
Binoculars
Pencils, rubber, sharpener, notepad
Domestic Equipment
Plates, side plates, bowls and cutlery
Saucepans, frying pans, cooking utensils
Tea towels, kitchen roll, washing up liquid, bin bags
Glasses, mugs, cafatiere, corkscrew