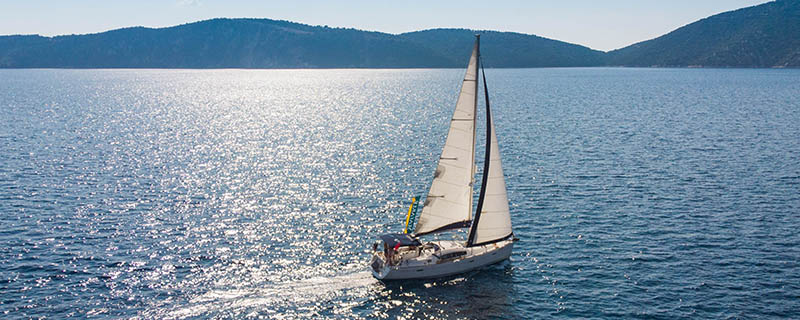 Categories:
We are providing regular updates on this page for those of you concerned about the Coronavirus situation and the possible impact on your holiday.
Last update September  10th 2020
We re-started operations in all our main destinations in the Mediterranean from early July and always aim to ensure that our operations are in line with UK Government advice as well as that of the authorities in our host countries. Since re-opening there have been several updates and changes with countries and specific destinations either falling within or outside the restrictions and advice at various times. From the 1st July Greece re-opened its borders and tourist establishments, with direct flights from Europe to several regional Greek airports, direct flights from the UK having resumed from July 15th. The majority of our destinations in Greece have no restrictions or quarantine requirements for Travellers from England Wales and Northern Ireland, with the exception of Mykonos and Santorini for which a 2 week quarantine is now required on return. Scotland has imposed this requirement on all Greek destinations, regardless of the fact that the rate of new cases remains comparatively low in Greece. Italy and Turkey are also open to visitors with no restrictions, Croatia and France, whilst still open, now have a quarantine requirement on return to the UK.
14 day quarantine requirementson return to the UK  are not required for most of Greece, plus all of Italy and Turkey, whilst the Foreign Office Travel advice is standard for these destinations. The status quo for Croatia changed on August 20th and even though we had been operating normally in Croatia since early July, a two-week quarantine is now required on return to the UK. In line with this, Foreign Office advice has also been changed advising to avoid all but essential travel to Croatia, with same applying to France since August 13th and for the Greek islands of Mykonos, Santorini and Zakynthos since September 8th. It is notable that the spike in infections in Croatia that lead to the decision to impose quarantine on return is concentrated in major population centres and well away from our cruising areas, which remain virtually virus-free the same applies to our main Greek sailing areas in the Ionian, Sporades, Dodecanese and Saronic Gulf. The Foreign Office advice is of course not compulsory, leaving it to the individual to decide what is or isn't essential travel. For these reasons and with flights still running, we have decided to continue our operation in Croatia aimed at those travelling from other countries, or UK originating guests who have no issue complying with the two- week quarantine requirement on their return to the UK. For those wishing to travel who are concerned about the validity of their travel insurance, we can advise on a policy that will cover travel to Croatia, France or other destinations with essential travel only  CFO travel advice.
More info on this link: staysure.co.uk/coronavirus-travel-insurance/
On the above basis, we are operating skippered and bareboat charters in these countries as well as tuition and cabin charter, and flotillas in Greece and Croatia, with our Beach Clubs in Greece operating as normal since early July. We are contacting all those guests booked to travel to Croatia or Mykonos individually to discuss the various alternatives on offer. These include travelling as normal if guest circumstances permit, switching to another destination without restrictions in Greece, or encouraging our guests to defer their holiday to a later date including 2021, all with no cancellation penalties or change fees.
You should have already been contacted if you were affected by the above, but If you wish to discuss your arrangements, please contact us and we will happy to advise on the current situation and what we can do to help.
The Seafarer office is open as usual, though with some of our staff working from home and still able to answer calls thanks to our IT and telephone system set up.
We will update this page as more information becomes available.
FREQUENTLY ASKED QUESTIONS
Holidays Booked In Summer 2020
Whilst holidays are already operating in Greece, Turkey, Italy and Croatia and our other Mediterranean destinations, We are monitoring the situation closely through all available channels and will continue to inform our guests as soon as possible if there are any changes in our host countries, changes to flight arrangments or to UK FCO advice and quarantine requirements. If there is a major change we will inform those guests who were scheduled to travel earlier first and we are being as flexible as possible on booking changes according to your circumstances.
What If My Holiday Is Affected?
Our commitment to a personal service doesn't end with your booking – we will do our best to offer you the maximum flexibility possible – this will vary from booking to booking, and our team will work to offer you the best option for your holiday and circumstances, whether this be travelling as originally planned, changing to a different destination, deferring your holiday to a different date and so on.
Deferring Booked Holidays
If your holiday with us has been cancelled, we hope you will choose to defer your holiday to a future date rather than cancel completely. If your holiday is scheduled to go ahead but you wish to defer, please note that you may incur penalties if there are no official restrictions in place. Where restrictions are in place, deferring your holiday will usually be penalty-free. We work with many suppliers, fleet owners, hotels, airlines and agencies – talk to us about your booking and we will give you the latest information on what may be possible in your case.
Flight Cancellations
If your flight is booked through us and is cancelled or changed, we will contact you. If you have booked your own flight and this is cancelled or changed, please get in touch and we will do our utmost to help and find alternative arrangements.
You Are Ill Or Self Isolating And Can't Travel
If you can't travel due to illness or restrictions please get in touch and we'll look at possible amendments to your holiday. If the holiday is still scheduled to go ahead, you should be able to claim on your travel insurance if this is the case.
What Is The Situation With Refunds
Given the very large number of holidays that have already been curtailed up to July in this unprecedented crisis, we are encouraging guests to re-book for a later date, or if this cannot be decided yet, to accept a credit note which can be applied to a later booking. The credit note will still benefit from financial protection under the ATOL and ABTA schemes and does not disqualify you from claiming a refund later if you are subsequently unable to travel. This is in line with ABTA guidelines, recognising that payment of large numbers of refunds now would be unsustainable for any company.
How We Are Keeping Your Money Safe
We would like to remind you our flight inclusive package holidays are ATOL protected. More information can be found on that ATOL website: https://www.caa.co.uk/ATOL-protection/Consumers/About-ATOL/
We are also proud to be members of ABTA and we have in place financial protection for holidays and charters without flights through their scheme. We have been following ABTA guidelines during the Pandemic and you can see additional information and advice for travellers from  ABTA on this link: https://www.abta.com/news/coronavirus-outbreak
How Is Seafarer Coping In These Circumstances
This is our 25th year and whilst it will certainly be a year to remember, it is indicative of our long experience and our strength and resilience, given the many international crises we have had to deal with over the years.
We have a very experienced and dedicated team who have been working hard to keep our guests up to date and change holiday arrangements where required, liaising with airlines and our various overseas suppliers and partners. This can be very difficult with long waits on the telephone often being required when calling suppliers as well as fast-changing official restrictions and advice.  We have been coping with all of this well and our guests generally find it easy to contact us either by telephone or email.
How Soon Are Holidays Expected To Return To Normal
The situation returned to normal across most of Europe since July, albeit with sensible protective measures in place, with Greece in particularly having been almost COVID free up to that point.  Most airlines are operating their full flight schedules to our main destinations of Greece, Turkey, Italy and also Croatia. It should be noted that the decision to re-start our beach clubs and all of our flotillas has depended not only on UK Government advice and the lifting of restrictions but also on those applicable in the destination countries.
What Additional Precautions Are In Place For Holidays That Do Go Ahead
With holidays operating whilst the virus is still active, guests and crew will need to complete a health questionnaire prior to travel. Additionally, we have implemented an enhanced cleaning and sanitisation regime on all vessels. This had already commenced prior to the lockdown on our training vessels. The safety of guests and crew is a top priority for us, so holidays and courses we operate apply protocols that are in line with the advice of the WHO, FCO, and the health and maritime authorities in our host countries. For a summary of these measures click here.
Should We Travel To Specific Destinations Against Foreign Office Advice
The recent introduction of quarantine requirements on return to the UK from Croatia and France plus as of last week, Mykonos, Santorini and Zakynthos, has been accompanied by a change in foreign office advice, now advising against all but essential travel to these destinations. This is however advice and is not compulsory, leaving it to the individual to decide what is essential travel for them. We have established that infection rates in our specific cruising areas in Croatia as well as those restricted islands in Greece remain very low, or have zero recorded current cases, hence our decision to stay open for those who still wish to travel.
What is the situation with Travel Insurance
With the negative foreign office advice currently applicable to Croatia and France, most travel insurance policies will not cover you if you travel. We have identified policies that will cover you to travel and also cover you if you contract the virus before you travel, whilst also offering reasonable premiums. See this link for more info:
 Staysure Travel Insurance
We Look Forward To Welcoming You Aboard Soon!