[rev_slider_vc alias="catamaran"]
British Virgin Islands Sailing Cruise
The Cruising Capital of the Caribbean!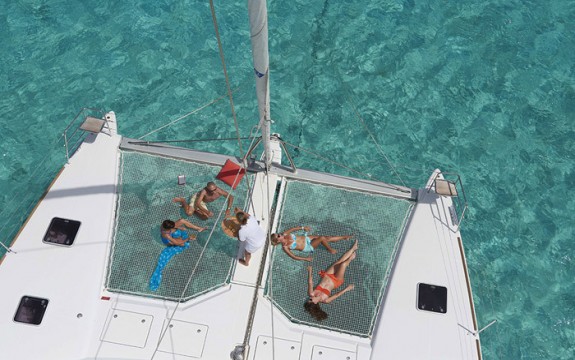 The BVI is the sailing Capital of the Caribbean and her protected waters are an absolute dream to sail! We make it easy for you to reach this destination by starting from St. Martin. With convenient flights to Queen Juliana International Airport, one of the many direct flights will save you time and money! You will board your stunning catamaran from our base in Marigot, just a 7 minute taxi ride away from the airport.
The British Virgin Islands (BVI) are made up of more than 60 islands and islets at the northern end of the Lesser Antilles, which separates the Atlantic Ocean from the turquoise waters of the Caribbean Sea.Tortola, Jost Van Dyke, Virgin Gorda, and Anegada are the major islands of this storied archipelago. Rich in pirate folklore, and made famous by the likes of Robert Louis Stevenson, the BVI offer some of the best sailing to be had anywhere on the planet.
The smaller islands, many perfect for daytime snorkeling trips as well as overnight stays, add to the mix of tropical delights, where you can be as relaxed or as active as you like. Set sail on your BVI catamaran cabin charter cruise, from our base at Hodges Creek Marina, centrally located on Tortola.
After slipping away from the dock, you will be perfectly positioned in the Sir Francis Drake Channel, the gateway to Paradise. We will transport you to a place where tranquil turquoise waters lap softly against the hulls of your catamaran while giant swaths of tropical fish dart just below the surface.
Everywhere are white-sand beaches fringed with towering palm trees and picturesque ramshackle beach bars. Other islands remain uninhabited and are just waiting to be explored. Crystal clear waters and picture-perfect beaches, make the British Virgin Islands an ideal sailing destination for every holiday maker.
BVI Dream St.Martin - St.Martin 7 Night Itinerary
The Weather
December through May is considered the dry season, while June through November is considered the more humid season. In general, rainstorms pass quickly and the sun shines on most days. Average air temperatures in coastal areas range from 22? to 30? C (72? to 86? F) and in inland areas, from 19? to 27? C (66? to 81? F). Naturally, travelers will find more rain and cooler temperatures in the rain forests and higher elevations. The warm coastal water temperatures stay between 20? and 23? C (68? and 74? F).
Special Offers
Loyalty discount:
● 5% on all Dream Yacht Cabin Cruises for clients who have been on a DYC cruise within the past 24
months before the date of booking of the new cruise. "
Early booking discount:
● 10% for bookings made at least 180 days prior to departure date
● 5% for bookings made at least 90 days prior to departure date
Only loyalty and early booking discounts are cumulative
Honeymoon and wedding anniversary (every 5 years):
● 50% discount on cruise rate for the bride, valid for departures of 1/07, 8/07, 15/07, 22/07/2017 and from
19/08 and 28/10/2017
Honeymoon / Anniversary discount is not cumulative with any other discount
| | |
| --- | --- |
| Year built: | 2018 |
| Length | 58 ft | 17,81 m |
| LOA | 17,81 m |
| BEAM | 8,88 m |
| DRAFT | 1,40 m |
| Water Tank | 1 050 l |
| Fuel Tank | 2 x 550 l |
| Engine | 2 x 110 CV |
| Double bed | 6 |
| Showers | 6 |
| Number of heads | 6 |
Full Batten Mainsail
Furling Genoa
Electric Windlass
Generator
LCD Tv Screen
Refridgerator
Freezer
GPS
Autopilot
Chart Plotter And Depth Sounder
Radar And VHF Radio
Wind Speed And Direction Indicators
Cockpit Speakers
SatCom
Semi Rigid Dinghy 40 H.P.
Prices
British Virgin Islands Cruise 2018 Prices
8 days / 7 nights, St Martin - St Martin on board our catamaran Ipanema 58
Price in £ per person per cruise in full board
Embarkation: Saint Martin, Marina Fort Louis - Saturday at 6 pm
Disembarkation : Saint Martin, Marina Fort Louis - Saturday at 9 am
"Passports details must imperatively be communicated to the base before clients arrival
arrival"


| Departure | Double cabin | Single Cabin |
| --- | --- | --- |
| 17/02/18 | £1,455 | £2,036 |
| 24/02/18 | £1,455 | £2,036 |
| 03/03/18 | £1,455 | £2,036 |
| 10/03/18 | £1,455 | £2,036 |
| 17/03/18 | £1,455 | £2,036 |
| 24/03/18 | £1,455 | £2,036 |
| 31/03/18 | £1,455 | £2,036 |
| 07/04/18 | £1,455 | £2,036 |
| 14/04/18 | £1,455 | £2,036 |
| 21/04/18 | £1,323 | £1,852 |
| 28/04/18 | £1,323 | £1,852 |
| 05/05/18 | £1,323 | £1,852 |
| 12/05/18 | £1,236 | £1,730 |
| 19/05/18 | £1,236 | £1,730 |
| 26/05/18 | £1,200 | £1,680 |
| 02/06/18 | £1,200 | £1,680 |
| 09/06/18 | £1,200 | £1,680 |
| 16/06/18 | £1,200 | £1,680 |
| 23/06/18 | £946 | £1,324 |
| 30/06/18 | £1,045 | £1,464 |
| 07/07/18 | £1,200 | £1,680 |
| 14/07/18 | £1,200 | £1,680 |
| 21/07/18 | £1,236 | £1,730 |
| 28/07/18 | £1,236 | £1,730 |
| 04/08/18 | £1,236 | £1,730 |
| 11/08/18 | £1,236 | £1,730 |
| 18/08/18 | £946 | £1,324 |
| 25/08/18 | £946 | £1,324 |
| 01/09/18 | £946 | £1,324 |
| 08/09/18 | £946 | £1,324 |
| 15/09/18 | £946 | £1,324 |
| 22/09/18 | £946 | £1,324 |
| 29/09/18 | £946 | £1,324 |
| 06/10/18 | £946 | £1,324 |
| 13/10/18 | £946 | £1,324 |
| 20/10/18 | £946 | £1,324 |
| 27/10/18 | £1,045 | £1,464 |
| 03/11/18 | £1,045 | £1,464 |
| 10/11/18 | £1,200 | £1,680 |
| 17/11/18 | £1,236 | £1,730 |
| 24/11/18 | £1,236 | £1,730 |
| 01/12/18 | £1,236 | £1,730 |
| 08/12/18 | £1,236 | £1,730 |