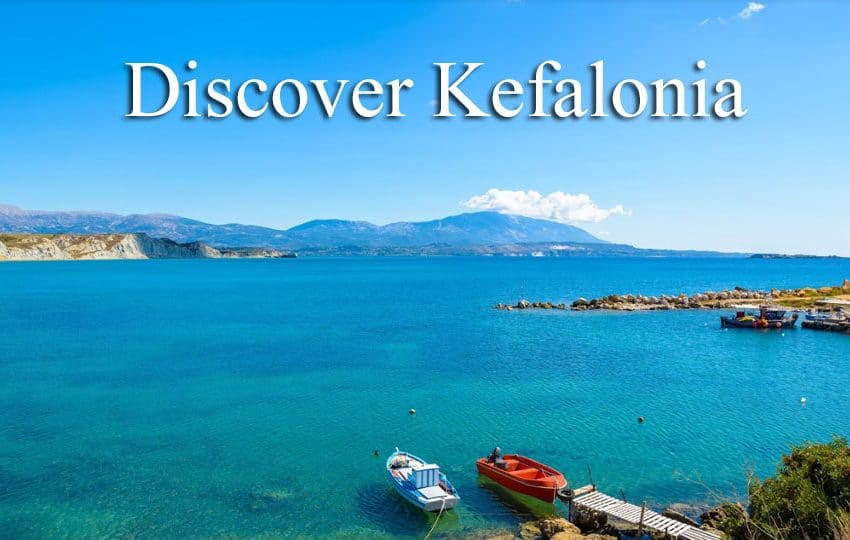 For many of us, our first experience of flotilla sailing was in the beautiful protected waters of the Ionian, on the western coast of Greece. At Seafarer we have been offering our ever popular flotilla from Lefkas since the summer of
2008, and it has gone from strength to strength. In 2016 we responded to feedback from clients who love the area, but were looking to explore some new harbours and anchorages, whilst still being able to visit the places they have grown to love – and the Seafarer Kefalonia flotilla was born.
2017 sees our flotilla returning to Kefalonia after a fantastic first season, and we will continue to try to offer an alternative to the standard programs on offer from Lefkas. We begin and end our flotilla from the harbour of Aghia Eufimia, which is situated on the sheltered east of the island. The town quay is perfect for our base – water and shore power are available, as are some fantastic restaurants including our favourite, To Perasma, which serves all your favourites, including Kefalonia specialities such as meat pie and Kleftiko. Once we get under way, our routes offer some great stops:
Lixouri Route
Fiskardho is our first port of call, a beautiful, cosmopolitan resort which boasts a lively waterfront, home to some of the chicest restaurants in the Ionian, as well as some great value traditional tavernas in the squares behind the front. After a great stop, the route (weather permitting) explores the western side of Kefalonia, passing Assos, famous for the ruins of a 16th century Venetian castle, which presides over this small charming village. On the south side of Kefalonia is a huge bay, with the towns of Lixouri and Argostoli (the capital) located on either sheltered bank.
Zante Route
The flotilla heads south from Aghia Eufimia, along the coast to the popular resort of Poros – great restuarants on the beach, and some natural diving boards high above the clear blue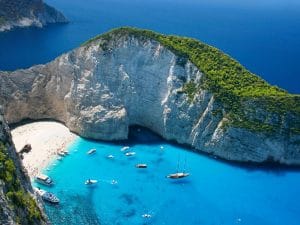 waters for the more adventurous! Then its across to the Peloponnese coast if weather permits, for an optional excursion to ancient Olympia. Back across the Ionian sea leads to the capital of Zante (Zakynthos) and then north to the harbour of Aghios Nikolaos, and the optional trip to shipwreck bay, one of the most iconic and most photographed beaches in Greece.
We have a great range of yachts available on the Kefalonia flotilla, from 2 cabin yachts for couples through to large 5 cabin versions for large families or groups of friends. Primarily Bavarias, we have a wide range of models, including twin helm Bavaria 372 and the newst model 41, equipped with 2 heads. You can find out our full range on the Kefalonia flotilla page of our website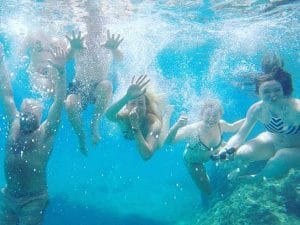 If you are travelling from the UK, there is a wide choice of flights into Kefalonia, from the major UK airports, as well as some regional flights and low cost carriers making the journey easy. We can arrange your flights and transfers for you, or you can choose to seek these out for yourself, its up to you.
All in all, Kefalonia offers a new perspective on the Ionian, with longer sailing distances and more open water sailing if you choose, with some great new destinations and slightly less congested harbours and bays. One thing is for sure, you can always rely on the warm reception from the wonderfully friendly locals, who go out of their way to make your stay a special one. If you would like more information, you can always give us a call – many of our sales consultants know the area very well indeed.