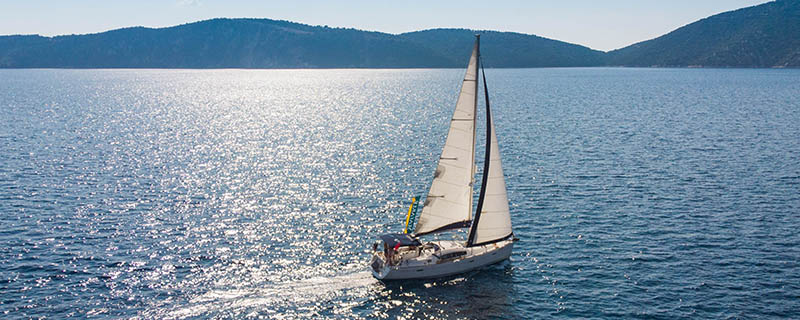 Categories:
We are providing regular updates on this page for those of you concerned about the Coronavirus situation and the possible impact on your holiday.
In line with UK Government advice as well as that of the authorities in our host countries, we have suspended all overseas holidays and charters as well as RYA training courses up to 14th June.  From the 15th June, Greece is partially opening its borders and tourist establishments, with the process being completed in early July with regional island airports receiving direct flights. Croatia has also announced that it is now open to visitors whilst Spain and Italy are planning to be fully open in July. On this basis, we are re-starting skippered and bareboat charters in these four countries as well as tuition and cabin charter and some flotillas for those able to travel. For guests originating in the UK, the indefinite advice against non-essential travel is increasingly likely to be extended to all of June and possibly beyond We are continuing to contact all those guests affected individually to discuss the various alternatives on offer. In most cases, we are encouraging our guests to re-book at a later date either this year or if required, also in 2021, all with no cancellation penalties or change fees.
At present, whilst restrictions for UK guests are very likely to be extended, most holidays operating from June 15th onwards are scheduled to go ahead as normal, exceptions are Nikiana Beach Club and our flotillas in Croatia and Turkey which are cancelled for all of June. For those affected in some way,  or who are unable or unwilling to travel regardless of your 2020 departure date, we are allowing changes to travel dates at no cancellation penalty (subject to the airline policy where applicable) and this can include dates in 2021.
If you wish to discuss your arrangements, please contact us,  and we will happy to advise on the current situation and what we can do to help.
The Seafarer office is open as usual, though with some of our staff working from home and still able to answer calls thanks to our IT and telephone system set up.
We will update this page as more information becomes available.
In the meantime, we wish all of you the best and look forward to better times soon.
FREQUENTLY ASKED QUESTIONS
Holidays booked in Summer 2020
Whilst holidays are already operating in Croatia with Greece following shortly, UK travel restrictions currently remain indefinitely so our holidays have been suspended up to June 14th, though some flights have already been cancelled by some airlines for all of June. We are monitoring the situation closely through all available channels and will continue to inform our guests as soon as possible if there are any changes in our host countries or to UK FCO advice. If there is a major change we will inform those guests who were scheduled to travel earlier first and we are allowing maximum flexibility on booking changes according to your requirements and circumstances.
What if my holiday is affected?
Our commitment to a personal service doesn't end with your booking – we will do our best to offer you the maximum flexibility possible – this will vary from booking to booking, and our team will work to offer you the best option for your holiday and circumstances.
Deferring booked holidays
We work with many suppliers, hotels, airlines and agencies – talk to us about your booking and we will give you the latest information on what deferment is possible in your case. Generally there is maximum flexibility although some late-season dates are already showing limited availability.
Flight Cancellations
If your flight is booked through us and is cancelled or changed, we will contact you. If you have booked your own flight and this is cancelled or changed please get in touch and we will do our utmost to work out alternative arrangements.
You are ill or self isolating and can't travel
If you can't travel due to illness or restrictions please get in touch and we'll look at possible amendments to your holiday. If the holiday is still scheduled to go ahead, you should be able to claim on your travel insurance if this is the case.
What is the situation with refunds
Given the very large number of holidays that have already been curtailed with many more to follow in this unprecedented crisis, we are encouraging guests to re-book for a later date or if this cannot be decided yet, to accept a credit note which can be applied to a later booking. The credit note will still benefit from financial protection under the ATOL and ABTA schemes and does not disqualify you from receiving a refund later if you change your mind. This is in line with ABTA guidelines recognising that payment of large numbers of refunds now would be unsustainable for any company.
How we are keeping your money safe
How is Seafarer coping in these circumstances
This is our 25th year and whilst it will certainly be a year to remember, it is indicative of our long experience and our strength and resilience, given the many international crises we have had to deal with over the years.
We have a very experienced and dedicated team who have been working hard to keep our guests up to date and change holiday arrangements where required, liaising with airlines and our various overseas suppliers and partners. This can be very difficult with long waits on the telephone often being required when calling suppliers as well as fast-changing official restrictions and advice.  We have been coping with all of this well and our guests generally find it easy to contact us either by telephone or email.
How soon are holidays expected to return to normal
The situation is constantly changing so it is almost impossible to predict when our full range of holiday departures will recommence. Several airlines have announced that flights are suspended up to the end of June,  indicating that they are gearing up to a re-start in July. It should be noted though that the decision to re-start our beach clubs and all of our flotillas will depend not only on UK Government advice and the lifting of restrictions but also on those applicable in the destination countries.
On the positive side, our preparations for the season are now almost complete and yachts are already on the water and ready to go. Beach club facilities are ready to re-start at relatively short notice with our flotilla and beach club staff on stand-by.
What Additional Precautions are in place for holidays that do go ahead
Once we restart operations, whilst the virus is still active, guests and crew will need to complete a health questionnaire prior to travel. Additionally, we have implemented an enhanced cleaning and sanitisation regime on all vessels. This had already commenced prior to the lockdown on our training vessels. The safety of guests and crew is a top priority for us and any holidays or courses that do operate will be in line with the advice of the WHO, FCO and the health and maritime authorities in our host countries.
Looking on the bright side
In the meantime, we will try to do out bit to help keep you occupied and entertained. So from our legendary April fool prank, to our Youtube channel with 'how to' and holiday videos, to various happenings on Facebook, Zoom and Youtube, do stay in touch, whilst you stay home and stay safe.