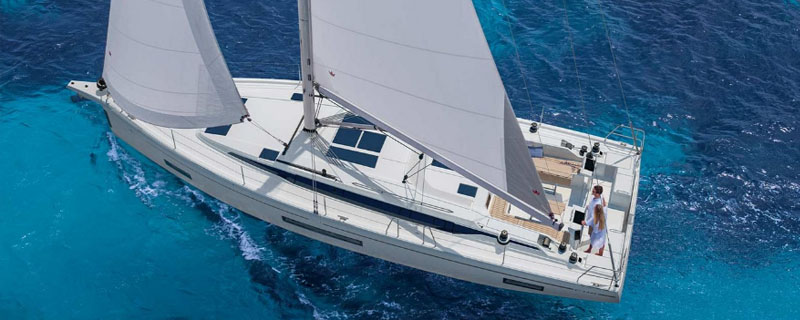 New Yachts and Fleet Upgrades for 2023
After a period of consolidation during the Pandemic and a record year in 2022, Seafarer is planning significant new additions to flotilla fleets in 2023 as well as major upgrades to some of the older yachts in the fleet.
Bavaria C42 - 2023 Model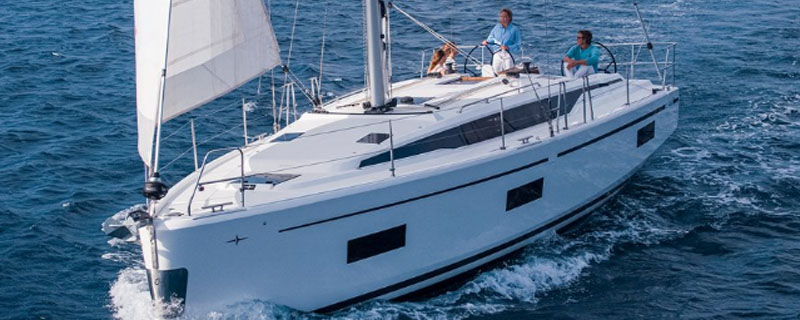 Popular new additions include the award-winning Bavaria C42, with the first of these joining the Saronic Gulf flotilla in May. The spacious interior with 3 double cabins and two heads, one en-suite, boasts advanced hull design plus enhanced styling and build quality, whilst sailing performance has received great reviews from the sailing press.
Beneteau Oceanis 40.1 - 2023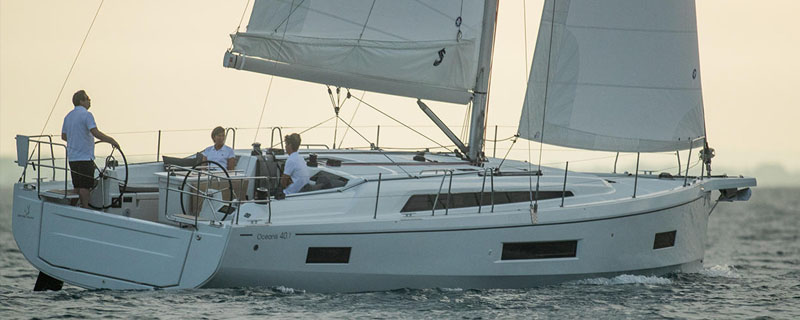 An equally innovative design comes from Beneteau with their stylish Oceanis 40.1. The versatile layout on this yacht is great for families with 3 double cabins, plus an extra bunk bedded cabin, ideal for those that don't want to share a double bed. All of this is achieved whilst retaining a feel of space and comfort. Again sailing performance has received praise and we are delighted to have this yacht joining our flotillas in the Dodecanese in Greece and the Dalmatian islands flotilla operating from Split in Croatia.
Bavaria 46 - 2023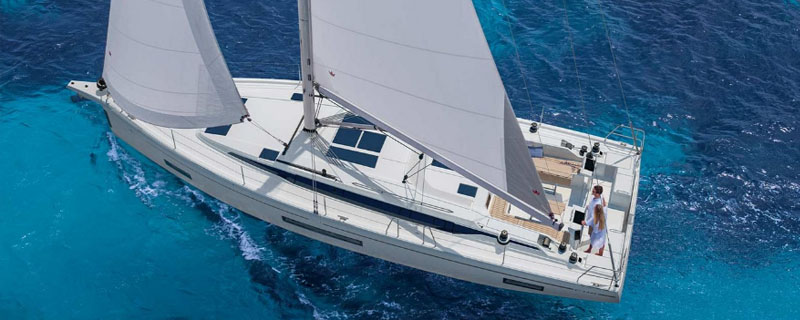 Another welcome addition is the well proven Bavaria 46, with a great 4 cabin, three heads configuration. With the sailing performance you would expect from a modern yacht of this size, the bright spacious interior and huge cockpit give ample space and comfort for up to eight guests. The first new 46 will join exisiting yachts of the same model on our Ionian flotillas with another to be delivered at a later stage for the Saronic Gulf fleet
Fleet Upgrades
Recognising the very significant price hikes on smaller new yachts up to 37 feet which makes the charter rate prohibitively expensive for couples, we have undertaken a major refurbishment programme on some of our older yachts dating back to 2006-8. Popular models such as the Bavaria 33 and Bavaria 37, which have been recognised for their excellent build quality and performance have been extensively refurbished to ensure reliable performance as well as a cosmetic upgrade and these upgraded yachts will offer exceptional value for money. Works undertaken over the current and previous winter include new floors and upholstery, renewals to wiring and new electrical panels, new instruments and VHF radios, reconditioned engines, new bimini & spray hood and new sails. Finally, the domestic inventory has also received attention, and it is noted that these yachts have already had solar panels fitted.
Some of our more modern yachts dating back to 2014 such as the Sun Odyssey 33i and Bavaria 37 are also receiving upgrades with new sails and engine rebuilds.  All of this will ensure that these popular yachts will continue to provide reliable service and comfort, whilst continuing to offer great value for money on our Ionian and Saronic flotillas in Greece.
Fleet Upgrades - Ocean Star Yachts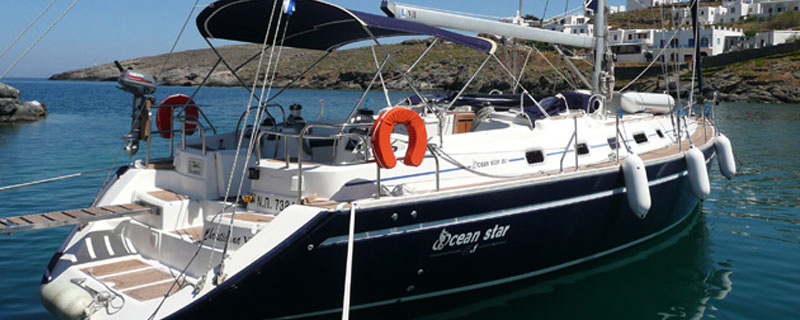 Last but not least, a yacht we have always rated very highly for build quality and heavy weather performance is the Ocean Star 51. We have two of these yachts with 4 guest cabins, each with en-suite, plus a crew cabin. These yachts are dedicated to our cabin charter programme in the Cyclades as well as skippered private charter. Whilst items such as the flooring, upholstery, plumbing and electrics are being renewed, the most significant upgrade to the accommodation will be the addition of a generator and air conditioning. Of course, we are not neglecting reliability and performance, with engines being re-conditioned as well as new sails and rigging for the 2023 season.