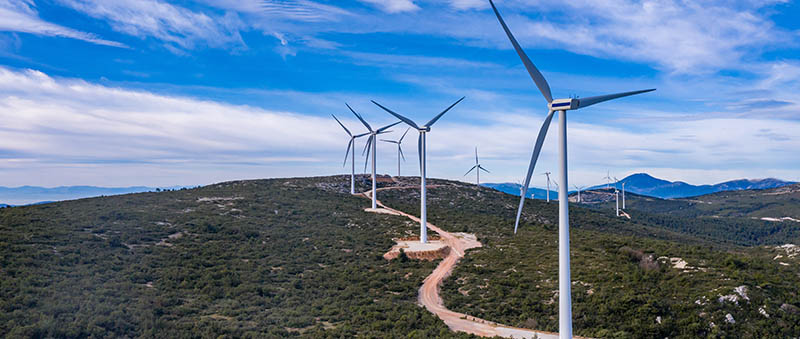 Current & Future Measures for our Sustainable Future
With COP26 coming to an end the world's attention is on the issue of sustainability and at Seafarer we have long considered it part of our role as a tour operator to be as sustainable as we can be. Over the last few years, we have been working on different elements of our products in pursuit of best practice in sustainability terms. Furthermore we will be measuring our carbon footprint as a company fully in 2022 to establish firm targets going forward. Of course, we can always improve so in this post we have detailed what we are already doing, what we will be doing in 2022 and future measures we are already planning going forward.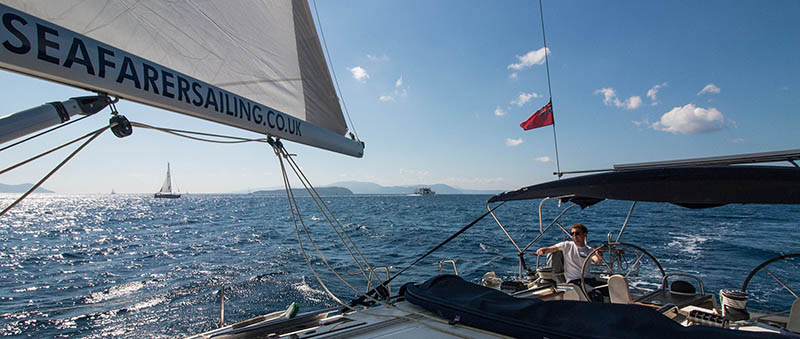 Current Measures
Engine Hours Competition
Since 2019 we have been running an engine hours competition on most of our flotillas meaning each week the boat with the lowest number of hours motoring wins a £50 voucher towards a future holiday. Not only has this lowered the amount of diesel our yachts burn in a week but the sense of competition has allowed guests to recapture their love of getting the sails out and enjoy the quiet of the ocean.
Fishing Nets
Some of our yachts have been carrying a fishing net for the last couple of years allowing them to pick up and recycle any floating plastic in the sea easily. In 2022 we will expand this to include all our yachts operating in Greece & Croatia so we can make our own little contribution to keeping the seas we sail in free of plastic.
Reduce & Recycle
When it comes to the everyday items we consume both in the office and resort we have been making great strides with recycling and using less paper and have decided not to publish an annual printed brochure from now on. This will cut down on a lot of paper usage along with the transport miles involved in an item of this nature. On the resort side along with the usual household bits and pieces, we also recycle engine oil, sails (see shopping bags), chains and recondition reusable parts.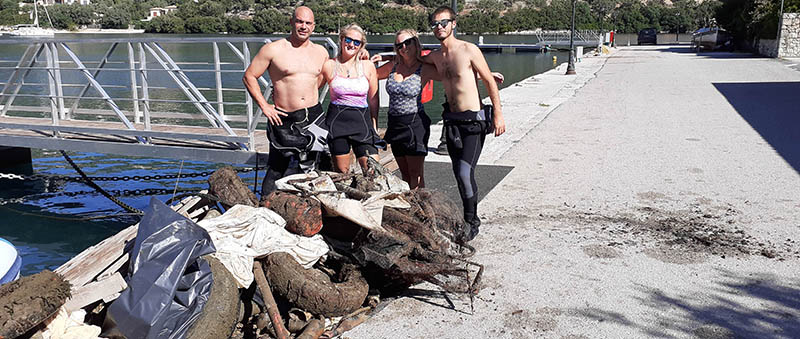 Beach/Harbour Cleans
Over the last few years, our crews and guests have been undertaking various beach and harbour cleans including an extensive clean up of the sea bed in Syvota harbour, Lefkas as pictured above. We will be running many more of these in all the areas we operate concentrating heavily on bays that due to local winds and currents always end up with lots of rubbish. The crew will of course be organising these and we invite guests to take part if they would like to, helping to protect the beaches of the beautiful places we sail in.
Local Sourcing
As a company, we have always tried to source as much as we can locally to support the local economies of the areas we work in and reduce the need for extensive transport miles. We will continue and expand this over the coming years and we're always monitoring the suppliers we use.
Electric Outboards
This year, we started to offer electric outboards and we will expand this in 2022 making them available as an option at every base we operate. We have found them to be much easier to use in a flotilla environment than a petrol one with much easier controls and far more reliable. As they are considerably more expensive we will be charging a £50 per week upgrade fee over the next couple of years while we upgrade our entire fleet which we aim to achieve by 2025.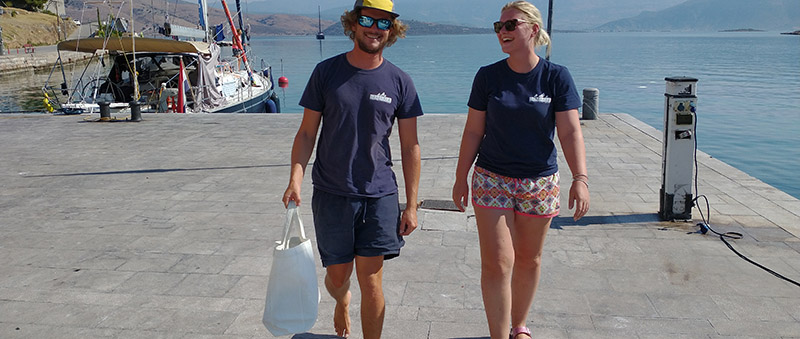 Shopping Bags
We're sure that our guests use reusable shopping bags in their normal life but it isn't really practical to bring these on holiday so in 2022 we will be supplying our Seafarer branded bags made mostly from recycled sails. These are yours to use though the time you are with us and take home if you wish, the perfect way to show your sustainable credentials while enjoying some of the stunning villages we visit.
Nikiana Drinking Water & Other Measures
From 2022 we will be including Brita water filters in all our rooms at Nikiana Beach Club meaning there is no need to buy bottled water while on holiday. You can bring your own water bottle or we will be selling branded water bottles behind the bar for a sustainable way to stay hydrated while enjoying the activities we offer.
At Nikiana Beach Club we already have a number of sustainable features in the club such as a card system to save electricity and our taverna sources a large percentage of ingredients locally along with having a large selection of vegetarian options, to expand further in 2022.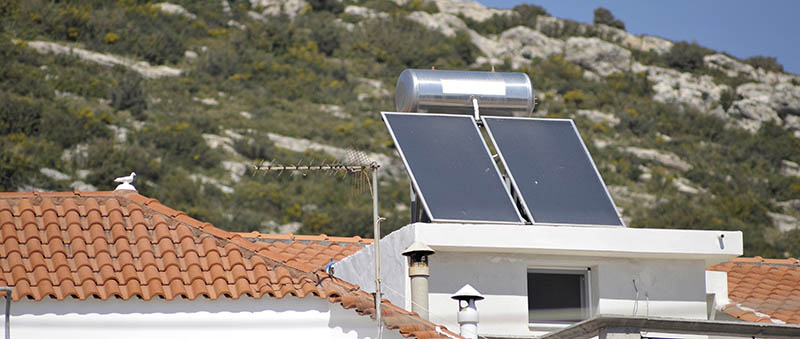 Future Measures
Future Travel Arrangements
We understand that travel to resort is currently the biggest source of carbon emissions while on holiday and one that is beyond our control. We have already introduced carbon offsets as standard on our air holidays and staff travel. There are on the other hand a number of innovations and projects that might change this in the near future. The first is an expansion of the European sleeper train network (such as Austrian state railways already running to Split in Croatia), along with numerous high-speed electric railway projects throughout the continent would open up sustainable overnight train travel from one side of Europe to the other.
Aviation fuel and engine efficiency and emissions are being steadily improved and we always prefer operators with the most modern aircraft. The other innovation that will alter travel in the near future is Electric powered aeroplanes. These are not yet commercially operating but are poised to begin revenue service in a number of destinations in the near future. These planes will have speeds of around 300kmph (186mph) and ranges of a few hundred kilometres so they are perfect for shorter hops such as domestic flights within the Greek Islands.
Electric Resort Vehicles
Closer to home we will be reducing the emissions from our company vehicles and aim to replace these with fully electric alternatives by 2025. We've got a taste for this in 2021 with our Product Manager Joe using his own electric moped to get around Lefkas with zero emissions. We are also looking to power our two training boats at Nikiana Beach Club with electric power by the same year.
Drinking water on yachts
The plastic waste produced due to drinking water is quite high and often the islands don't have the infrastructure to fully deal with it. There is no plug and play solution to this problem but our team are working on a number of options that may make their way onto our yachts in the near future. You may see one of these being trialled on our training yachts next summer so keep an eye out.
Beach Club Sustainable Energy
The reduction of the energy use in our beach clubs is very important to us and we are working with the owners of the hotels to produce our own sustainable energy through solar and wind. The first project will probably be fitting an extensive solar array to Nikiana Beach Club and we are currently looking at how this could work.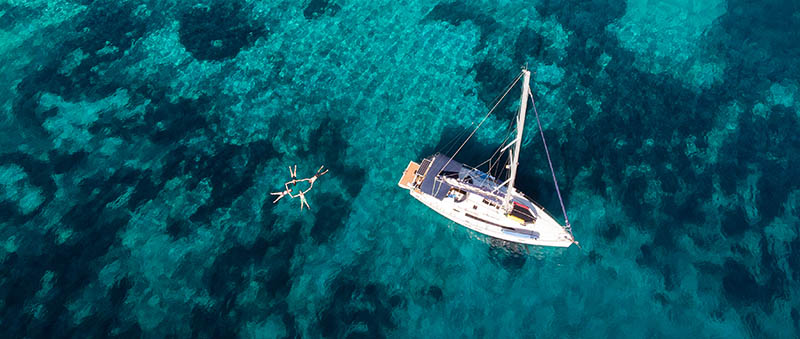 Overall we at Seafarer believe that sustainability is incredibly important for the world and for future generations to enjoy sailing in the same stunning places we currently visit. We understand we can't do everything right now but we will be steadily working towards our ultimate goal of being completely sustainable in what we do and certainly aim to be carbon neutral well within the target dates set by COP26.