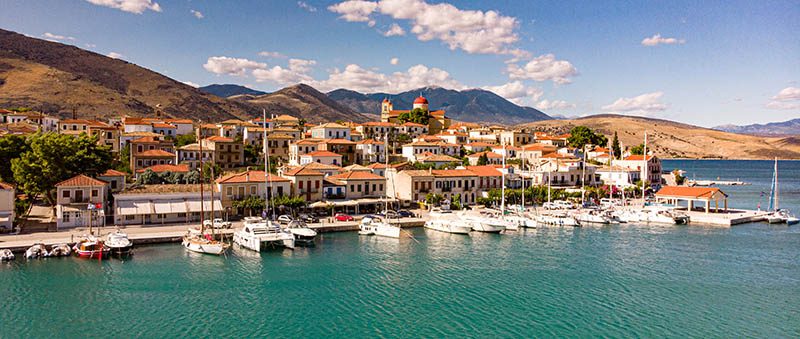 How to Appease The Landlubbers.....
A week's yacht sailing is one of the most perfect holidays on our planet, that feeling of joy as the boat slices through the water on your way to another stunning swim stop or small seaside village is hard to beat. One way to make this trip even better is to organise a sail & stay holiday where you combine a flotilla, training, cabin charter, or bareboat holiday with a week enjoying any number of land-based options. What's more, it is often a necessary concession to those members of the party who need the comforts of terra firma.
We've put together a great collection of sail & stay options giving you the flexibility to create your perfect trip. Read on for more info on our suggestions to suit every taste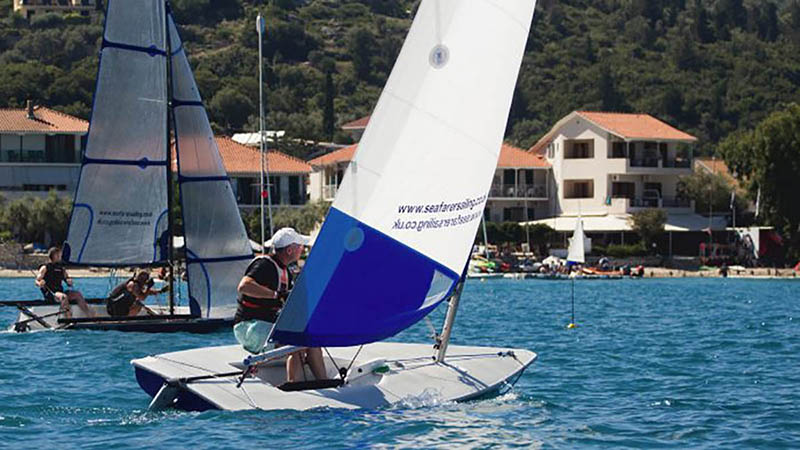 A week in a Beach Club
Unlimited Dinghy Sailing, Windsurfing & Paddlesports
There would be something wrong if we didn't kick off with our classic and popular combo of Nikiana Beach Club and Lefkas Flotilla. Our small & friendly beach club sits on the east coast of the island of Lefkas and boasts an impressive range of equipment to keep sailors of all levels loving their time on the water along with a club yacht often used for pre flotilla training for those who want a top-up before heading out.
With flights and transfers generally included in a beach club holiday they make a great value two-week trip, here are some popular examples below:
2 sharing Bavaria 33 & Beach Club in June – from £1,390pp including flights
5 sharing Bavaria 37 & Beach Club in August – from £1,347pp including flights
We can also easily combine Ionian Training Courses & Ionian Cabin Charter trips with Nikiana Beach Club Holidays.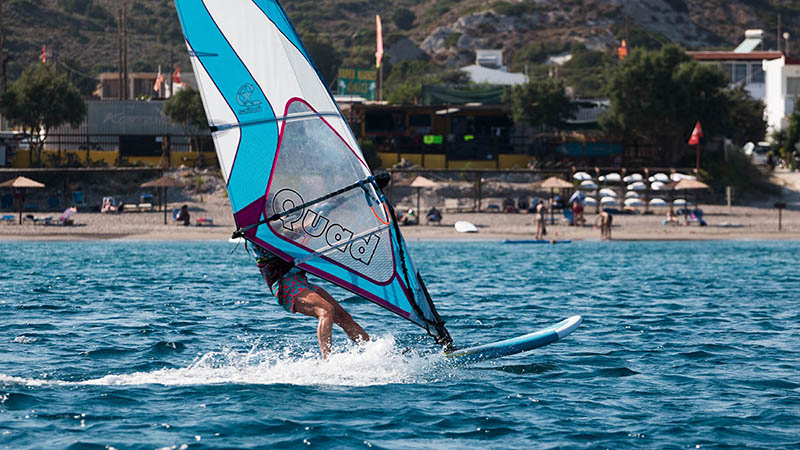 For those looking for a more challenging flotilla, we have another beach club sail & stay opportunity in Kos with the combination of our Dodecanese Flotilla & Kefalos Beach Club. While Nikiana is perfectly suited for Dinghy Sailing, Kefalos is a club much more focused on windsurfing with strong offshore winds and amazing equipment.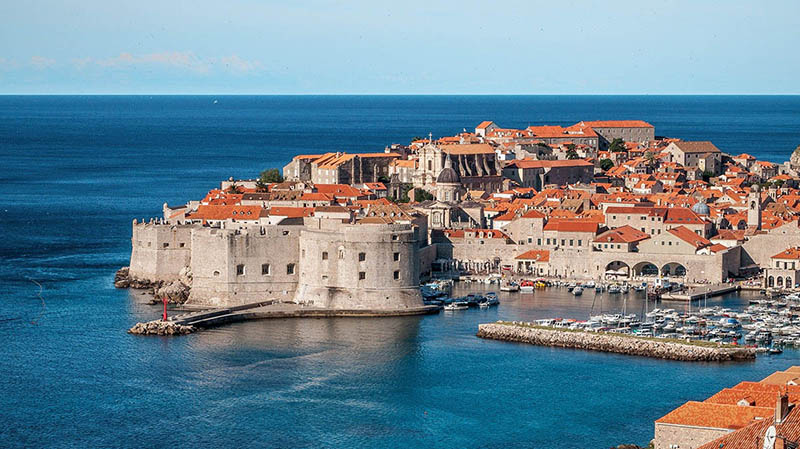 Sail & City Break
For some of our flotillas, the perfect thing to accompany a week or two on the water is to spend some time in a world-famous city at either end of your holiday.
With its red roofs, winding streets, and medieval walls cascading into the Adriatic sea the city of Dubrovnik was the setting for Game of Thrones and offers an unforgettable experience. What's more, it's easy to combine with our amazing Dubrovnik & Montenegro Flotilla. Flights are available from the UK on most days of the week making it an easy option to sail into a city break.
As the birthplace of democracy along with so much more, the city of Athens must rank among the most famous cities of all time. Today the capital of Greece is an exciting cosmopolitan city full of history and culture with highlights including the Parthenon, the winding streets of Plaka, and many world class museums to engage any visitor. Our Saronic Gulf & Corinth Canal Flotilla is a short train journey from this historic city and shares an airport meaning spending time in Athens is an easy option. With a wide range of accommodation options and plentiful flights let our team put together a great sail & city break combo.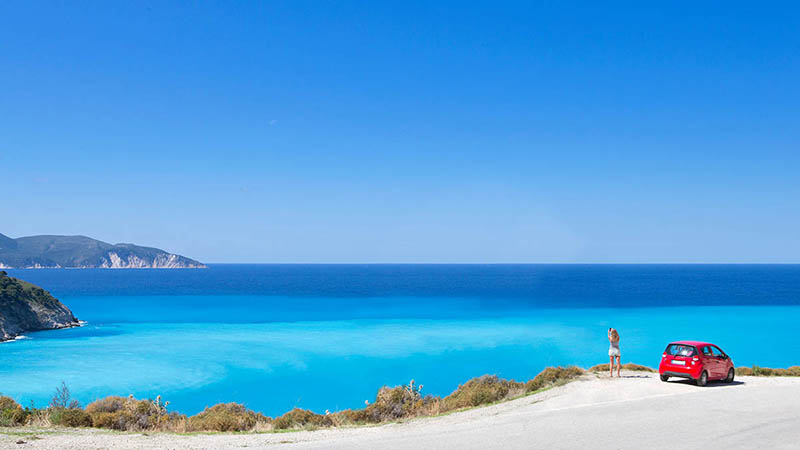 Explore by sea & by land
Whilst we love exploring the coast and islands by yacht, there is lots more to discover on land, so a sail & fly drive combination gives you the best of both worlds. We know Greece and Croatia intimately and would love to help you plan a wonderful self drive tour before or after your week afloat.
In the footsteps of Captain Corelli
Kefalonia, made famous by the film Captain Corelli's Mandolin,  offers stunning scenery, pretty mountain villages, caves of stalactites and stalagmites, amazing beaches, and lots more to explore by car, before or after our  Kefalonia Flotilla.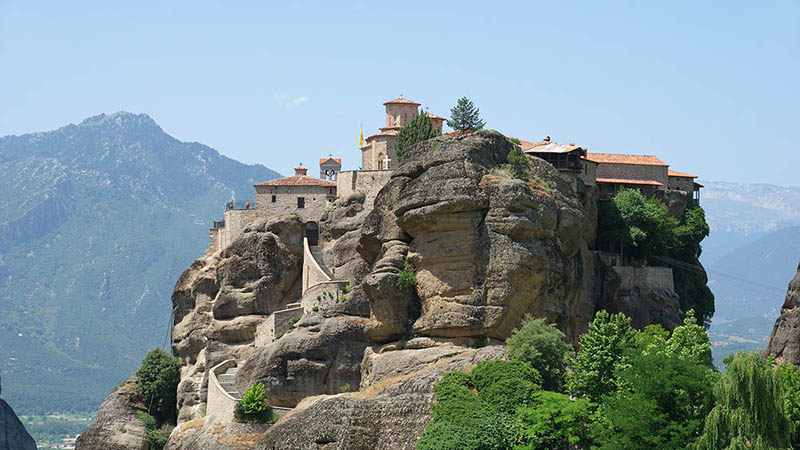 In search of the Spartans
A tour of the Peloponnese is renowned as one of the world's very best road trips. There is arguably nowhere that packs so much history, culture, and natural wonders into such a small area, with Ancient Mycenae, Medieval Mystra & Monemvasia, The spectacular Dirou caves, Pilos, and Navarino Bay, Ancient Olympia, and much more. We would recommend a week to do it justice and it is the perfect combination with our Corinth flotilla.
Heading north into the heart of the mainland is equally spectacular, with such wonders as the amazing Meteroa monasteries, the beautiful Zagoria Villages in the Pindus Mountains, and the historic lakeside city of  Ioannina. This trip has easy access from Lefkas, Preveza, or Corinth.
Inland from the Adriatic
From our Croatian Islands Flotilla base near Sibenik many Balkan adventures await both in Croatia and further afield. including the Plitvice National Park, the historic cities of Mostar and Sarajevo in Bosnia and Croatia's capital city of Zagreb to name but a few.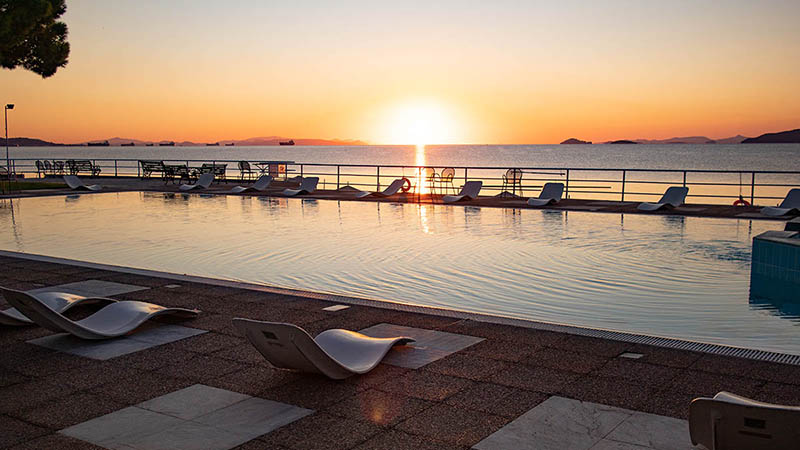 A place in the sun
All this can be very active and if your idea of post sailing heaven is a week ashore in a delightful beach side boutique hotel, or a fine villa  with a pool and a view for a week of lazy relaxation, we know some hidden gems that we know you will love.
We hope this blog post has given you some inspiration on how you can add many different adventures to a Seafarer sailing holiday. This is not an exhaustive list so please do get in touch, our experienced sales team would love to help put together the sail & stay or touring holiday that's perfect for you.