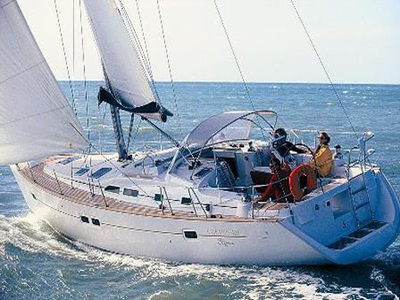 HAVE YOU HAD ENOUGH YET?
With many boat owners already involved in winter lay-ups whilst lamenting the passing of the summer sailing season, many of us are left with that unfulfilled feeling of just not having done enough sailing this summer. The season is of course not over yet, with some really tempting last minute offers in October in places like the Ionian and the Dodecanese including flotillas, but there is a general acceptance amongst holiday sailors that the Med shuts at the end of October and therefore unless one has the budget for places like the Caribbean or Seychelles, so sailing season over..?
There is of course always the choice of undertaking the equivalent of an endurance test with some autumn sailing in the UK, but if you are a fair weather sailor like me, it is probably not very tempting at all.
We have the solution (naturally…) so if you still need to go sailing before Christmas and cannot get away in October, read on! What you need is a place with reasonably priced direct flights, an interesting sailing area that is actually still open as regards shops and restaurants and some sunshine and decent weather virtually guaranteed. Our proposal at this time of year is consider the islands of the Saronic Gulf in Greece. Average temperatures are typically in the low to mid 20's in October and low 20s to high teens in November. Typically no more than 3-4 rainy days over the entire month with balmy sunny days for all the rest.
There are some great places to visit both on the islands and on the Peloponnese coast. Aegina town on the island of the same name is a relatively short first hop, being just 2-3 hours from our home port in Athens at most. It is popular with Athenians (some of which even commute from here daily by ferry), so the food is really good whilst it has plenty of history and character as well.
Poros is an old favourite of ours, definitely a yachting town that stays open all winter thanks to the naval college and the fact that it is within easy reach of Athens. The one kilometre sea front is busy with yachts even at this time of year and it is the home port of choice for some 'privateers' who choose to spend their winter in these parts. That being said, the harbour is large enough for a mooring space to be guaranteed whatever time you arrive. The island of Hydra is a real delight that has featured on many a promotional poster for Greece and is probably one of the most picturesque and photogenic harbours you will find anywhere. What's more, at this time of year, the small harbour will actually have space for you which is usually not the case in Summer. This was famously Leonard Cohen's spiritual home and the house he bought here for $1,500 in the 1960's is still owned and visited by his family. Off season, Hydra is being re-discovered by artists and writers as a place where they find peace and inspiration, so maybe you will too!
Spetses island is about as far south as we recommend at this time of year, still close enough to the capital to warrant some restaurants and cafes staying open and a great island to explore by bicycle or on foot. It's a holiday island that has managed to retain its traditional architecture and charm. On the nearby Peloponnese coast useful stopping off points are Hermione which reverts to being a fishing village at this time of year and last but not least, historic Epidavros, where a visit to the famous ancient amphitheatre is an absolute must even of you are not usually one for ancient ruins. Firstly this is no ruin, being still in use for performances to this day, whilst its amazing acoustics remaining something of a mystery to the experts who over 2000 years later cannot fully explain how this was achieved. It's also a stunning setting and a scenic drive, just 25 minutes from the harbour.
In between there are plenty of stunning coves anchorages and something that many overlook is that sea temperatures are actually very acceptable at this time of year so swimming and snorkelling are still very much on the agenda. In October you can expect the sea to be around 22C and in November 19C. Now that is quite a bit higher than Bournemouth beach in August!
The all important final consideration is what will it all cost ? Easyjet and Ryanair have direct daily flights from Gatwick and Stansted to Athens from under £100 return if you are happy to travel with 10kg of hand luggage. The E96 express bus stops just outside Alimos Marina, takes about 45 minutes and costs €6 per person. 7-day charter of an Oceanis 31 (2 cabins / 1 sh/WC) costs just £595 for the yacht plus you will need to allow for fuel and end cleaning costs (say £140 all in). There is even an outboard engine included art that price now that it is quite a bargain in anyone's book !
Going for something larger like an Oceanis 37 (3 cabins, 1 sh/wc) can still come in under £1000 For a larger party, something like a Sun Odyssey 469 (4 cabins/ 4 sh/wc) would only cost £1275 plus fuel and end cleaning. If you are struggling to get the time off, another possibility is a long weekend. At this time of year, we can charter yachts for just 3 or 4 days so something like Friday though Monday is certainly viable.
So there you have it, bargain prices, decent weather almost guaranteed and uncrowded destinations with lots to see and explore.
No prizes for guessing where I will be sailing this November ….maybe see you there!
Chris Lorenzo