Ionian - Kefalonia Flotilla Holiday
Why Choose a Kefalonia Flotilla ?
N
ew for 2016, our Kefalonia flotilla starts from the harbour of Aghia Eufimia, an ideal spot from which to explore the southern of the Ionian islands including Zakynthos and Ithaca.
Starting further south means we are ahead of other flotillas, permitting a more adventurous route and exploring destinations not found on other flotilla itineraries.
The Zante route heads south, to Zakynthos and to the Peloponese coast, with the opportunity to visit ancient Olympia. The Kefalonia route takes us on a circumnavigation of the island, exploring Fiskardho, Assos to the west and Lixouri to the south before our beach party in a beautiful bay.
With Longer sailing distances, this route offers those clients who are loyal to the Ionian with another challenge whilst still be able to enjoy this beautiful area that we love and know so well.
Frequently Asked Questions
Why should I choose a flotilla holiday?
You will be in charge of your own chartered yacht as part of a flotilla fleet of not more than twelve yachts. Your professional lead crew will be on hand to assist and guide you through the beautiful waters, organising social events along the way. The crew's aim is to make this a personal experience for you, and their local knowledge will help to make your holiday a very special one.
What is included with my flotilla holiday?
Return flights from the UK (on flight inclusive packages)
Overseas airport transfers (on flight inclusive packages)
ATOL Protection (on flight inclusive packages)
Fully equipped charter yacht
Dinghy with outboard engine
A Seafarer welcome punch party
A Seafarer beach party (14 night flotilla holidays only)
End cleaning of your flotilla yacht
The services of our experienced lead crew and the support of our local base team / local agents
One full tank of diesel, full water tank(s) and cooking gas
Welcome pack of provisions and cleaning products to get you started
Bed linen, shower towels & tea towels.
Note: Mooring charges (except at flotilla base) extra fuel or water; food, drink and items of a personal nature such as laundry are excluded. For those extending their holiday after the yacht charter, transfer costs from yacht base to your accommodation are usually excluded and payable locally unless you are booking a flight inclusive package.
Do I need a sailing license?
Yes, each skipper on a flotilla or bareboat charter is required to possess a recognised sailing qualification, typically either an RYA Day Skipper practical certificate or an International Certificate of Competence (ICC). If you have experience but not the qualification, our RYA training centre can help you to achieve this as part of your holiday. Call us to discuss this.
Do I need a visa for my holiday in Greece?
No, for British citizens, a tourist visa is not required.
Will I have to pay mooring fees?
On our flotillas, the first and last night of your charter will be in the marina, and we cover the fees for this (excluding showers and other marina facilities). During the course of your holiday there may be one or two places that charge a small fee, but this will generally not exceed 10 euros per night. In some places you will have to pay for topping up your tanks with water. Again, this is included whilst in the marina on your first and last nights.
What wind conditions can I expect?
Generally the prevailing wind is from the North / North West and the strength ranges from force 2 to force 5. Stronger sailing breezes can generally be expected in the afternoons, between 2 and 5pm.
How much cash should I take with me?
Obviously this will depend on what your plans are, but generally you can expect to pay around 15 euros per person for an evening meal. Although most places take card, it is good practice to have enough cash with you to cover any bill. Cash points are available at our home ports of Rhodes and Kos as well as many of the islands – your crew know exactly where and when you can get more and they will keep you updated as your holiday progresses. Travellers cheques are no longer readily accepted, and of course euros is the currency used in Greece.
What's included in my welcome pack?
Your flotilla welcome pack includes a few essentials to get you started:
Water, tea, coffee, milk, fruit juice
Biscuits, seasonal fruit
Washing up liquid, sponge, bin bags, matches
Toilet paper, hand soap
Do I need to stock up with provisions at base?
A few basic supplies and plenty of water is always good to have on the yacht, and the marina supermarket is close for the heavy items, however all the islands and ports have some facilities and shops (although sometimes quite basic!). Half the fun of your flotilla holiday is exploring the harbours and villages, and of course there are plenty of restaurants for your evening meals ashore.
What are the rules regarding Holding Tanks in the Ionian?
In Greece the regulations relating to discharges and pollution make a holding tank a practical necessity although we are not aware of them being a legal requirement as yet. It is prudent to ensure that the discharge of any holding tank is done as far from the shore as is practical and to certainly avoid discharge in a confined area such as a bay, harbour or marina.
Where in the UK can I fly from?
You can fly directly to Kefalonia airport from London Gatwick, Stansted, Bristol, Birmingham or Manchester on a Sunday. More options are available on a Saturday, and you can extend your stay in a hotel before you embark.
How far is the base from the airport?
Our base in Aghia Eufimia is approximately 1 hour from Kefalonia airport – we would be happy to arrange this transfer  for you if required.
Meet the Crew
Jan and Hannah are responsible for your safety during your flotilla holiday, and will do all they can to ensure you have a great flotilla holiday in the Ionian.
The Lixouri Route
The Zante Route
Explorer Flotilla Itineraries
| | |
| --- | --- |
| Sun | Arrivals – Fly UK to Corfu and transfer to the harbour for embarkation. Our Start port will be dependent upon the weather and operating conditions, but will likely be either Corfu or Sivota Mourtos on the mainland. |
| Mon | Petriti, Corfu (12 nm) – After the morning briefing, we set sail for the fishing village of Petriti on the Island of Corfu. Just a couple of hours sailing distance, so plenty of time to get used to your yacht before heading into harbour. |
| Tue | Corfu Town, Corfu (12 nm) – Today we head north along the coast, and depending upon the weather, stopping in the harbour underneath the historic Corfu castle. |
| Wed | Corfu Town – For those who wish to explore ashore, lose yourself in the old town of Corfu, steeped in history. For those who wish to sail, a day trip to the pretty village of Kassiopi is recommended. |
| Thu | Plataria, mainland (19 nm) – Time to head south, across to the popular harbour of Plataria on the mainland, with perhaps a lunch stop in Sagiada if time permits. |
| Fri | Gaios, Paxos (18 nm) – Leaving the mainland, we head across to Gaios, the main town on the beautiful island of Paxos. Take the opportunity to visit the beautiful bay of Lakka on the north coast of the island. |
| Sat | Preveza, Mainland (30 nm) – A good long sail today, heading down to the lively mainland town of Preveza, with plenty of great tavernas to choose from for a well-earned evening meal. |
| Sun | Lefkas Town, Lefkada (10 nm) – Time to cross through the Lefkas canal towards the inland sea, stopping overnight on the town quay in Lefkas. Wander the backstreets, full of traditional tavernas and lively bars. |
| Mon | Spartahori, Meganisi (12 nm) – South through the canal to Meganisi and the sheltered bay underneath the lovely hillside town of Spartohori. Climb to the town and enjoy a thirst-quencher with spectacular views to the north. |
| Tue | Vathi, Ithaca (20 nm) – Our destination today is the beautiful island of Ithaca, and the capital Vathi, set deep in the large bay on the east side of the island. |
| Wed | Sami, Kefalonia (16 nm) – Sailing around the southern coast of Ithaca, we'll head across to Kefalonia and the bustling town of Symi. |
| Thu | Eufimia, Kefalonia (4 nm) – Slowing the pace right down, the crew will head across the bay to Eufimia. Join them if you choose, or alternatively, you can stay in Symi and take the opportunity to explore Kefalonia a little – why not hire a car and head a cross to beautiful Assos on the west coast? |
| Fri | Fiskardho, Kefalonia (14 nm) – Beating back north through the Channel between Kefalonia and Ithaca, Fiskhardo is our destination. A wealth of chic, cosmopolitan tavernas can be found, as well as more traditional fare to be found behind the seafront. |
| Sat | Lefkas (12-24 nm) – Return to Lefkada for an evening farewell all together meal before disembarkation on Sunday morning. |
| Sun | Departures – Transfer to the Airport in Preveza for your return flight to the UK. |
Note: Route may vary according to weather and operating conditions.
| | |
| --- | --- |
| Sun | Fly from the UK to Preveza airport and transfer to your yacht at our base in Sivota harbour. Time to explore the town and enjoy a meal in one of the many traditional tavernas. |
| Mon | Kalamos – A 15 mile sail for the first day – time to shake down your yacht, and then enjoy a warm welcome in the protected harbour of Kalamos. |
| Tue | Frikes (Ithaca) – Head to Ithaca, and one of the best restaurants in the Ionian. Drinks in the renowned local bar afterwards complete your evening. |
| Wed | Sami (Kefalonia) – Our destination today is Sami, a working town with plenty of tavernas to choose from. |
| Thu | Poros (Kefalonia) – South we go, exploring the coast of Kefalonia as far as Poros. walk across to the beach from the harbour, and dive into the cool waters from the rocks near the beach (or watch from the shade of the bar!) |
| Fri | Aghios Nikolaos (Zakynthos) – Protected from the prevailing winds by the small island of the same name, Aghios Nikolaos is a small town on the north eastern coast of Zakynthos that reverts to its sleepy character once the busy beach season draw to a close in September. Enjoy a fresh fish supper in one of the traditional tavernas. |
| Sat | Katakolo (Peloponnese) – A cracking sail across to the Peloponnese penninsula today, with the pretty village of Katakolo awaiting. |
| Sun | Free Sail – Either enjoy a day sail, or alternatively have a day off and try a land excursion to ancient Olympia. |
| Mon | Zakynthos Town (Zakynthos) – Todays sail takes us west across to the capital of Zakynthos, or Zante as its also known. |
| Tue | Aghia Eufimia (Kefalonia) – Heading back north, we call in to Aghia Eufimia, a lovely harbour and the home port for our Kefalonia flotilla. We use arguably the best taverna in the harbour. |
| Wed | Free sail – A chance to enjoy a land excursion, with the Melisani caves, or a trip to Assos all possible. |
| Thu | Vathi (Ithaca) – The capital of Ithaca has a wide variety of great tavernas for an evening meal ashore in this deep, well protected bay. |
| Fri | Kastos – After the bustle of Vathi, Kastos is the opposite – sleepy and pcituresque – enjoy one of the most stunning views of the southern Ionian from Chef Johns restaurant on the hill. |
| Sat | Sivota (Lefkas) – After exploring the islands, its time to return to our base in Sivota, and enjoy a great farewell meal with your fellow sailors. |
| Sun | Disembark and transfer back to the airport for your flight home. |
The Weather
The Ionian islands enjoy a wonderful climate, and you can be virtually assured of great weather and warm temperatures during the flotilla season. Winds on the Kefalonia flotilla are moderate, with strngths of force 2-4, occasionally a little more in open water.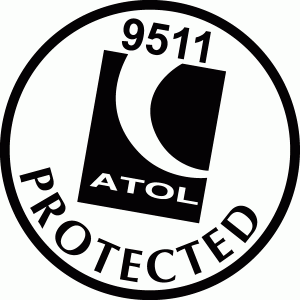 Book your flights with us to ensure full ATOL protection for your holiday.
Flight and transfer prices per person
| 2017 Dates | Flights & Transfers from | |
| --- | --- | --- |
| 14th April - 21st May | £298 | |
| 22nd - 28th May | £499 | |
| 29th May - 11th June | £348 | |
| 12th June - 30th June | £378 | |
| 1st July - 15th July | £398 | |
| 16th July - 26th August | £499 | |
| 27th August - 9th September | £388 | |
| 10th September - 23rd September | £329 | |
| 24th September - 22nd October | £298 | |
Transfers only – available from £40 per person return
Yacht Security Deposit
Returnable Deposit:
Yachts 35 ft or under – £1000
Yachts 36 ft to 40ft – £1500
Yachts 41 ft to 45ft – £2000
Yachts 46ft and over – £2500
Non-Returnable Yacht Damage Waiver:
Yachts 35 ft or under – 1 week £120 2 weeks £180
Yachts 36 ft to 40ft – 1 week £180 2 weeks £270
Yachts 41 ft to 45ft – 1 week £250 2 weeks £375
Yachts 46ft and over – 1 week £300 2 weeks £450
Extras
Sea kayak £70 per week
Inflatable SUP (stand up paddleboard) £70 per week
Child safety netting £100 per charter
Skipper £135 per day
Hostess £100 per day
Seafarer Beach Towel £15 (yours to keep)
Sunday morning charter flights from Gatwick or Stansted to Kefalonia with afternoon return. Flight Time 3 hrs.
Regional charter flights from Manchester, Birmingham and Newcastle available on request.
Direct road transfer to Aghia Eufimia in approximately 60 minutes to arrive for embarkation on our Kefalonia flotilla.
More Flotilla Destinations to tempt you
French Riviera Flotilla

20th May - 30th September 2017

Experience level - 2

Saturday departures

Flights & transfers from £195

Ideal for couples & friends

Prices per yacht for 7 nights

Lefkas Flotilla

14th April - 15th October 2017

Experience level - 1

Combine with Nikiana beach club

Flights & Transfers from £279

Ideal for families

Prices per yacht for 7 nights

Kefalonia Flotilla

21st May - 24th September

Experience level - 1-2

Sunday departures

Flights & Transfers from £295

Great choice of routes

Prices per yacht for 7 nights

Dalmatian Islands Flotila

13th May - 30th September 2017

Experience level - 2

Saturday departures

Flights and transfers From £325

Island and mainland stops

Prices per yacht for 7 nights

NEW MONTENEGRO ROUTE FOR 2017

Dubrovnik ‎ & Montenegro Flotilla

13th May - 23rd September 2017

Experience level - 2

Saturday departures

Flights and transfers from £325

Visit world famous Dubrovnik

Prices per yacht for 7 nights

Mallorca Flotilla

20th May - 21st October 2017

Experience level - 2

Saturday departures

Flights and transfers from £195

Great for couples & friends

Prices per yacht for 7 nights

Sporades Flotilla

19th May - 22nd September 2017

Experience level - 2-3

Friday departures

Flights & transfers from £375

Ideal for explorers

Prices per yacht for 7 nights

Turkey Flotilla

13th May to 14th October 2017

Experience level - 2

Saturday departures

Flights & transfers from £299

A beautiful coastline to explore

Prices per yacht for 7 nights

Dodecanese Flotilla

13th May - 21st October 2017

Experience level - 2

Saturday departures

Flights and Transfers From £275

An area rich in history & culture

Prices per yacht for 7 nights