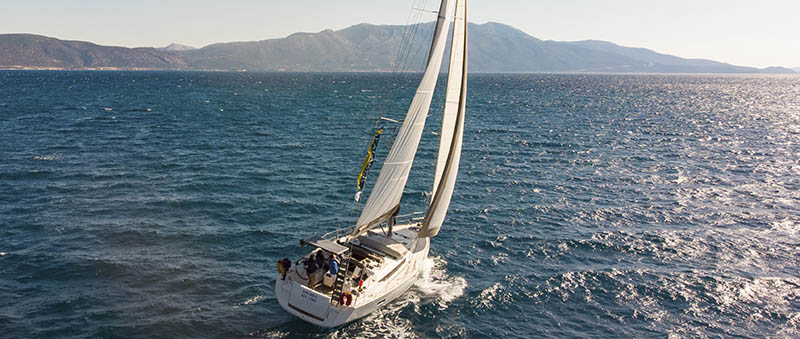 Courses in Athens in November, February & March
With the stunning popularity of our training courses in Lefkas, Greece, and Sibenik, Croatia this summer we've decided to extend our training season over the winter with courses running from the Greek capital of Athens. The city enjoys year-round popularity and has regular flights from all over Europe. The Saronic Gulf, to the south of Athens, offers a wide range of conditions and training opportunities making it a great place to prepare for any of the seas you would want to sail. 
Of course, Greece is mainly known as a summer destination but with mild winters and a wonderful culture to explore during the quieter months, these courses offer a great opportunity. Read on for more information about our courses over the winter of 22/23.
Courses
All courses will take place over 6 days with a maximum of 5 students studying with one of our experienced RYA Instructors. Other courses are available on request including ICC assessments, pre-flotilla training, and mile builders.
Dates & Prices
| Dates | Price From | Solo Cabin |
| --- | --- | --- |
| 5th November | £695 / €799 | £1043 / €1199 |
| 12th November | £695 / €799 | £1043 / €1199 |
| 19th November | £695 / €799 | £1043 / €1199 |
| 18th February | £695 / €799 | £1043 / €1199 |
| 11th March | £695 / €799 | £1043 / €1199 |
| 18th March | £695 / €799 | £1043 / €1199 |
| 25th March | £695 / €799 | £1043 / €1199 |
Whats Included
6 full days of tuition (Arrival & departure on Saturday)
Operating costs of the yacht (fuel, water, gas, mooring fees)
Provisioning for breakfasts, light lunches and snacks
Instruction from qualified Cruising Instructors and Yachtmaster Instructors
Bed linen and towels
Optional Extras
+£50 per person for en-suite cabin, all other cabins have a shared shower/WC
10% multiple course discount applies when 2 or more courses are booked for an individual at the same time.
ICC Assessment (3-4 hours) £100 per person
£50 discount when you buy an online Navathome Theory Course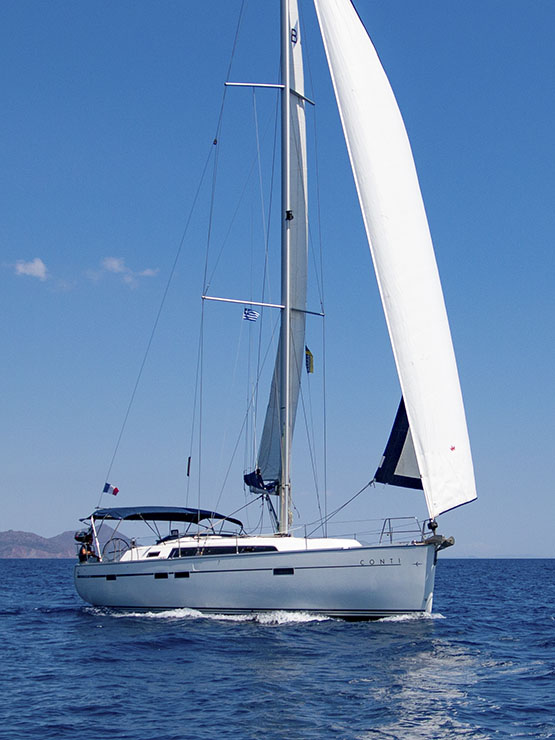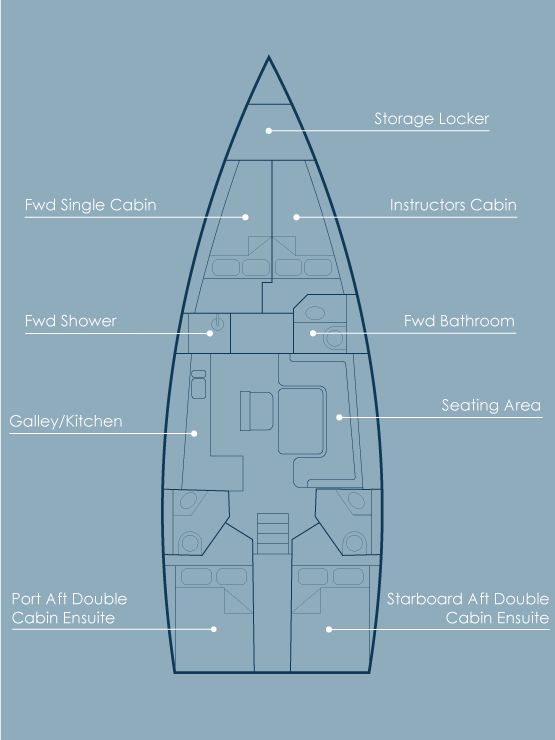 Our Bavaria 46, 'Conti' hosts our winter training programme and is perfect for the task. Its large and spacious interior coupled with onboard heating and a full-size shower brings home comforts to those training while also featuring a battened sailplan and loads of outdoor space. See the floor plan above for a view of the cabin layout while training and see the video below for the interior of the yacht.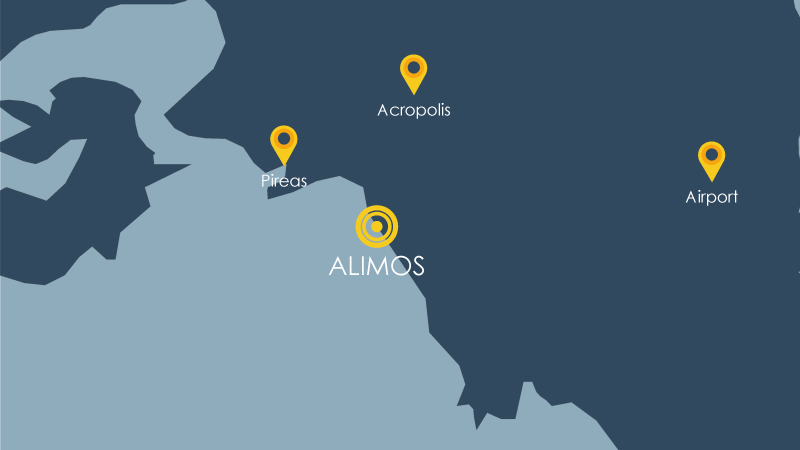 Flights, Transfers & Sail + Stay
Athens Airport is a busy international hub with regular flights from all over the world. From the UK there are Saturday flights from Stanstead, Gatwick, Heathrow & Luton along with Manchester. With so many airlines prices are incredibly reasonable and these can be included in the package to give the course ATOL protection.
Alimos training base is 35 minutes from Athens airport with both public transport and taxis available. We can organise private transfers with prices from £45pp return.
With such an interesting & vibrant city on your doorstep extending your stay at either end is a great option and we can build a wide range of options into your package. There is regular public transport to the whole Athens area where you can get trains and buses to the rest of Greece.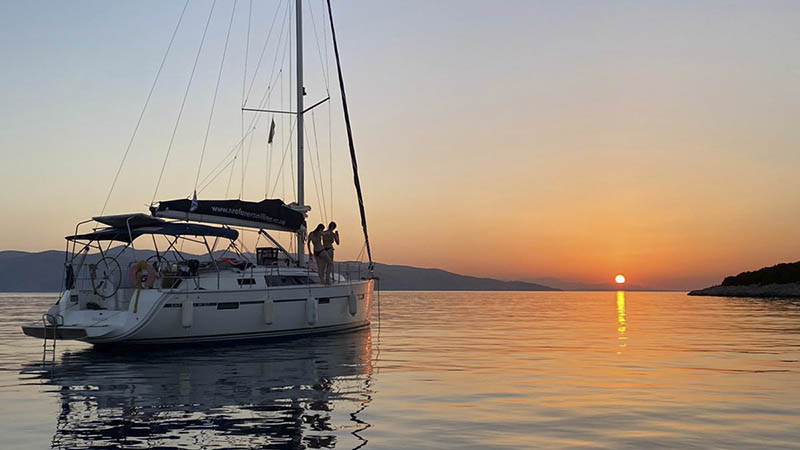 Sailing Area
The core of the sailing area is the Saronic Gulf, a large bay to the south of Athens dotted with islands that show off the history that was made here. During the winter months, not all villages will have life but the towns of Epidavros (famous for amphitheaters), Poros, and Aegina all stand out as fascinating places to visit with tremendous maritime history. Further afield the Argolic Gulf hosts the famous artist's colony of Hydra and Nafplion, modern Greece's first capital.
For those doing coastal skipper courses or mile builders the islands of Kea, Kithnos and Serifos are just some of the fascinating gems in the western Cyclades that are full of fascinating sites, all at a time of year with no crowds!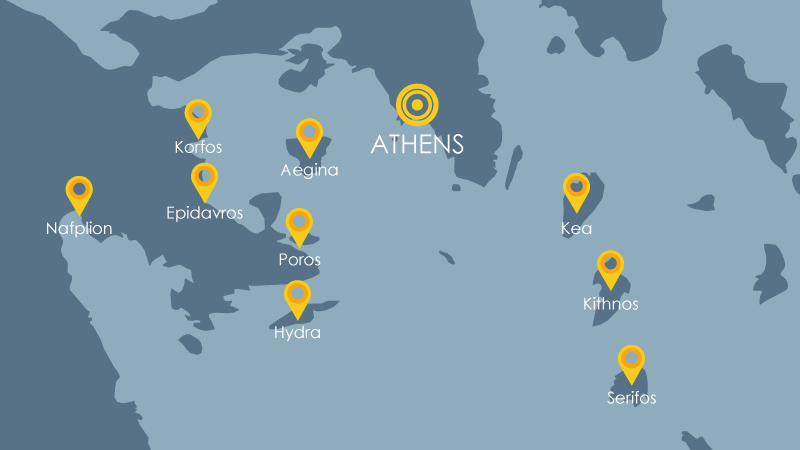 Frequently Asked Questions
What should I bring?
We recommend bringing the following items for any winter course:
Waterproofs including trousers
Hat
Gloves
Layers for cold days
Suncream
Foldable bag
Warm practical footwear that can get wet
Ski/hiking socks
Any adapters needed
What will be open?
During the winter some of the smaller villages will shut down to a certain extent but the larger villages and towns will have a reasonable amount of restaurants, shops and cafes open all winter. Depending on the route for the week we may cook dinner onboard and the boat is fully equipped for this.
What will the weather be like
Generally, the weather will be significantly better than most other parts of Europe at this time but there but it won't be as reliably sunny as Greece is in the summer months. Temperatures will vary between 8 & 19 degrees with some rain. Winds will be either strong from the south or lighter from the North.
Can I swim?
Water temperatures in November are lovely for swimming with the previous sun still warming the water. On the other hand February and March will be on the chilly side.
Is there any recommended reading material?