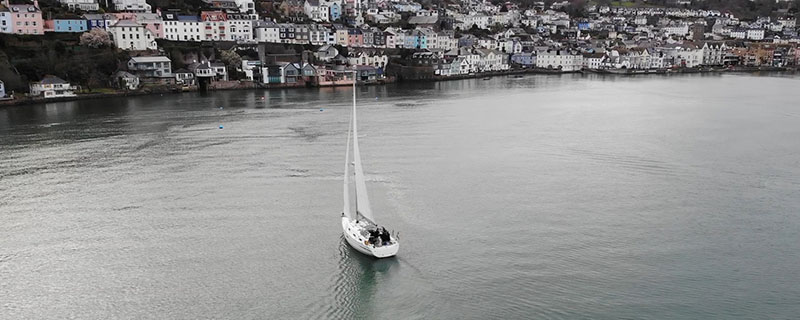 First UK Summer Flotillas for Seafarer
We at Seafarer have announced our inaugural Summer flotillas on the south coast of England for summer 2020.
We are planning two one week flotillas, led by an experienced Seafarer lead crew on our Bavaria 36 yacht Nashira from Shamrock Quay, Southampton, our first week exploring the coast towards Weymouth, and the second venturing to the Channel Islands.
We have yachts available for charter, including matched Oceanis 37s, plus cabins on the lead yacht as well as the opportunity for private yacht owners to join the flotilla for a small fee.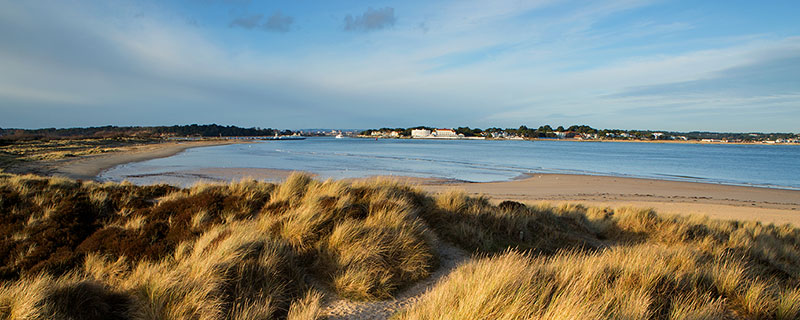 Our Proposed Itineraries
The proposed itineraries, depending on weather:
22nd August 2020 – Weymouth Flotilla
Friday 21/08/2020 – Shamrock Quay, Southampton (pm – lead yacht embarkation)
Saturday 22/08/2020 – Southampton to Lymington (17 nm)   (am departure – early embarkation possible)
Sunday 23/08/2020 – Poole (18 nm)
Monday 24/08/2020 – Weymouth (28 nm)
Tuesday 25/08/2020 – Weymouth (rest day)
Wednesday 26/08/2020  –  Studland Bay (22 nm)
Thursday 27/08/2020 – Yarmouth (16 nm) 
Friday 28/08/2020 – Southampton (18 nm)
Saturday 29/08/2020 – Disembarkation
Date? – Channel Islands Flotilla
Day 1 – Poole – (35 nm)
Day 2 – Cherbourg – (65 nm)
Day 3 – Guernsey – (45 nm)
Day 4 – Jersey – (28 nm)
Day 5 – Dielette – (30 nm)
Day 6 – Lymington – (76 nm)
Day 7 – Southampton – (16 nm)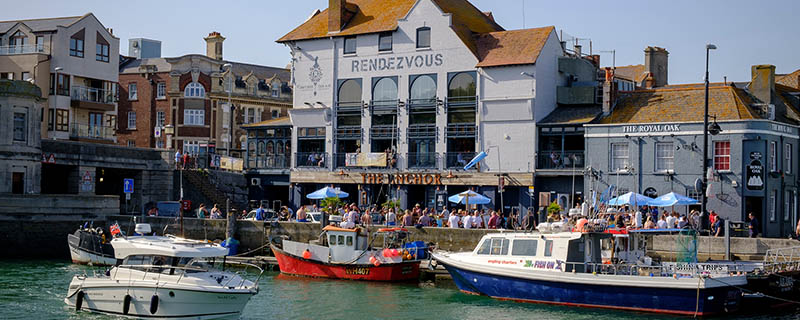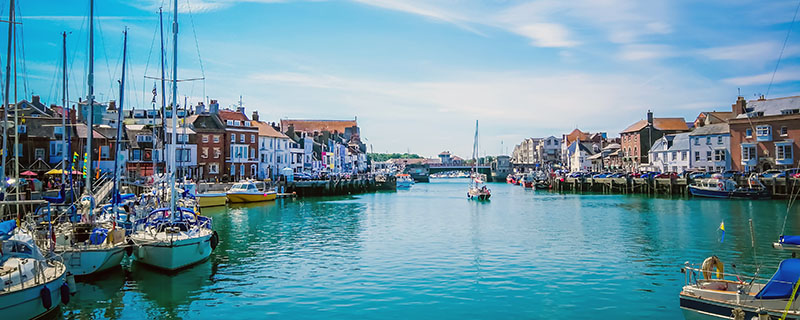 How much does it cost?
The cost is £795 per person in a shared double cabin or £2995 for chartering a whole 3-cabin Oceanis 37ft yacht. Boat owners can join in the rally for a modest charge £200 per yacht.
The rally follows a successful start by Seafarer UK of weekend refreshers and RYA sailing courses from Shamrock Quay earlier this year.
Chris Lorenzo, managing director of Seafarer, said:
"We are very excited to announce our first sailing rally from UK waters."
"We are specialists in yacht charter and flotilla sailing abroad as well as beach club holidays but this will be our first venture from our new base in Southampton. We hope it will attract sailors who want to visit the beautiful Channel Islands as well as France on the way. Hopefully this will be just the first of our UK rallies."
Join our mailing list
Get our latest news and special offers
We send around 3-4 emails a month
Don't worry it's easy to unsubscribe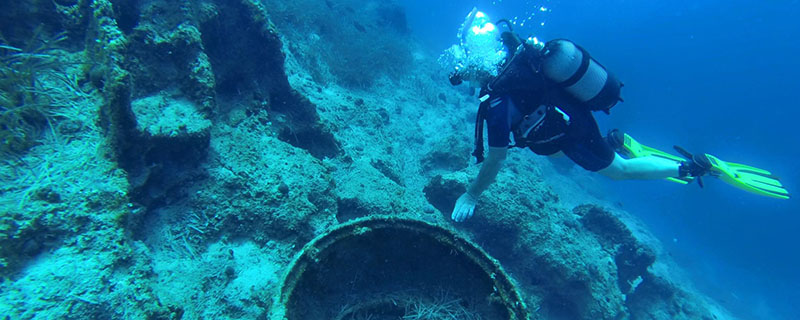 At Seafarer we endeavour to respect and protect  the natural environment in which we sail as well as the laws, people and culture of our host countries.
We have recently introduced a number of initiatives on our yachts and beach clubs with sustainability and environmental protection as a central aim. For example, on our yachts, we have introduced eco-friendly bio washing up liquid and hand soap, all our yachts are equipped with holding tanks,  we are abolishing single-use plastics and providing reusable water jugs, we have introduced reusable shopping bags made from recycled sailcloth from our old sails ( donated by our trusted supplier AP Sails of Thessaloniki in Greece), we have provided fishing nets on all flotilla yachts so guests can catch floating plastic, and we recycle things like used engine oil, sails, old anchor chains and other materials. Since last year, we also give our guests the option of purchasing carbon offsets at the time of booking. Another new initiative is that we are trialling electric outboards this year at our Corinth base. 
Our staff and lead crews always advise on issues such as avoiding pollution through the use of appropriate eco-friendly detergents on board our yachts, correct use of holding tanks and disposing of litter responsibly. We will also encourage you to conserve water which is an increasingly scarce resource in these communities and to sail rather than motor whenever possible. To this end, we have introduced a weekly lowest engine hours competition with a £50 holiday voucher prize, on every flotilla we operate. 
We advise on local regulations of which you should be aware. Additionally, we actively promote the history and culture of our host countries and endeavour to participate positively in the local economy and communities. For example we try to make use of local suppliers, staff and materials wherever possible. We support local events as well as support and encourage local conservation or recycling initiatives. A good example being the voluntary cleaning of the sea bed in Syvota harbour, Lefkas by our flotilla and instructor team last October, aided by volunteer clients and locals. We are planning more such events and initiatives in 2020, 
In this way we are hopefully doing our bit towards the common goal of ensuring that these beautiful and largely unspoilt areas are there to be enjoyed by future generations.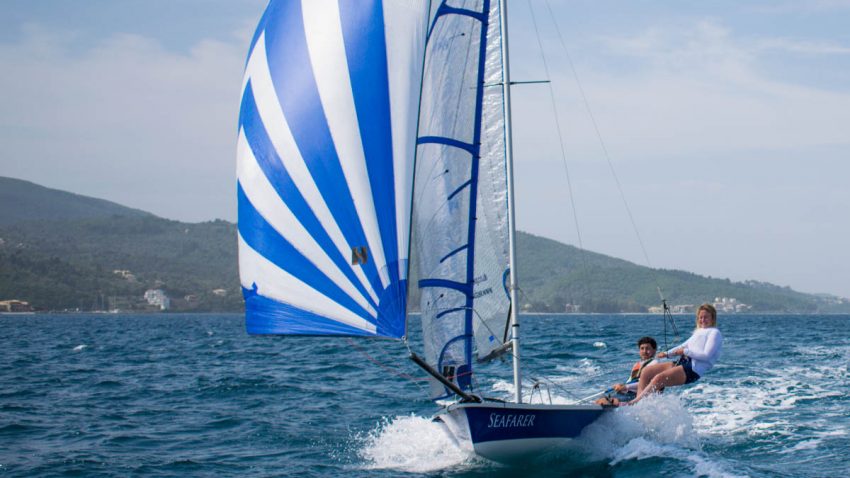 Categories:
Yachting and Dinghy Sailing can learn a lot from one another. As Yachting experiences are growing worldwide; cruising holidays and yacht tuition are becoming more affordable. Thus Yachting as a sport is beginning to engage with a wider client base. Over the next few years, I can see a lot of accomplished Dinghy Sailors looking to gain hands-on yacht experience in order to enjoy holidays in the Mediterranean or further afield. Those that do, will take full advantage of exploring beautiful seas and landscapes with the relaxed cruising approach that is paramount to an enjoyable sailing holiday.
However, it is not just the transition from Dinghy Sailing into Yachting that is important for the sport. Yachting can learn a huge amount from the immediate and demanding techniques required to make a boat go as fast as possible. These fundamental skills often begin with Optimists and Toppers and can take you all the way to the Olympics or Americas Cup working on boats being built on the very edge of what is technologically possible.  

"It's always been a dream of mine to be involved in the America's Cup. I remember when I was a kid sailing Optimists down in Cornwall and there was a British America's Cup challenge that was training in Falmouth," —Ben Ainslie
One can often tell when teaching yachting to someone with a background in Dinghy Sailing. They usually have a proficient understanding of the five essentials, but it is the acute sense of wind awareness which makes students stand out. Having these essential sailing skills in their back pocket means they can crack on with a Start Yachting course or Pre-Flotilla training, that suddenly makes that dream holiday an exciting reality.

For those Dinghy Sailors (or Windsurfers) who wish to get into Yacht Sailing, there are a number of options. The best way would be to spend a week on an RYA Training Yacht either with us in the Mediterranean or at any RYA Training Centre in Britain. Seafarer has training yachts based in Greece and Croatia and you can get more details here. Another option is to try one of Seafarers Cabin Charter Holidays in Greece or beyond, more details here.

For those Yacht Sailors who want to gain the gain the experience Dinghy Sailing provides, we recommend a week at Nikiana Beach Club and an RYA Level 1 or Level 2 Course which will teach you all about how to sail a 1 or 2 person Dinghy in the warmth of the Greek sun. This can be combined with a week's Flotilla or Bareboat from either Lefkas or Kefalonia.
Whichever way you look at it, sailing is the best sport known to man (we are quite biased on this front). But with so many parts it's hard to remember that whether you sail an Optimist on a small pond or a 100ft Yacht around the world the techniques are the same and you gain the same pure enjoyment from hearing the wind in the sails and the water lashing on the hull. 
We wish you fair winds and good seas.
Text by John Chambers & Joe Snowdon

OFFER EXPIRES SATURDAY AFTERNOON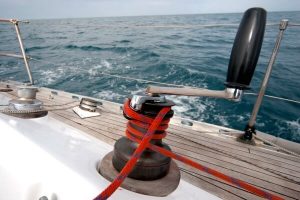 One Week of Tuition on our tuition yacht in the Ionian, get qualified for £399pp
Sail from Rhodes to Kos this October for a bit of Half-Term Island-hopping.
Check out the itinerary here.
Sun and Sailing for less!