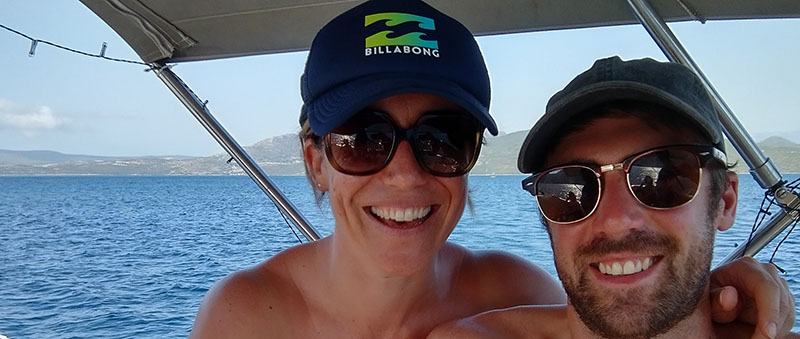 A cruise to Meganisi
I've always loved the idea of sailing a yacht. Having the freedom to visit beautiful coves, view the sunset over the ocean and sail under your own steam. Harnessing the power of the wind has always held such a strong appeal!
I've done some dinghy sailing as a child, but certainly not enough to be able to feel confident crewing a yacht, so when we booked last minute flights to Greece at the end of summer 2020, we grabbed the chance to live out some of those sailing dreams!
We booked to stay at the Seafarer Beach Club in Nikiana. It's on the Greek Island of Lefkada, which, although less well-known than other Greek Islands, is absolutely stunning and well worth a visit. The Beach Club itself has a truly beautiful setting on the beach, with a relaxed vibe, and certainly none of the pretention that can be associated with sailing. It's very easy to quickly feel at home here.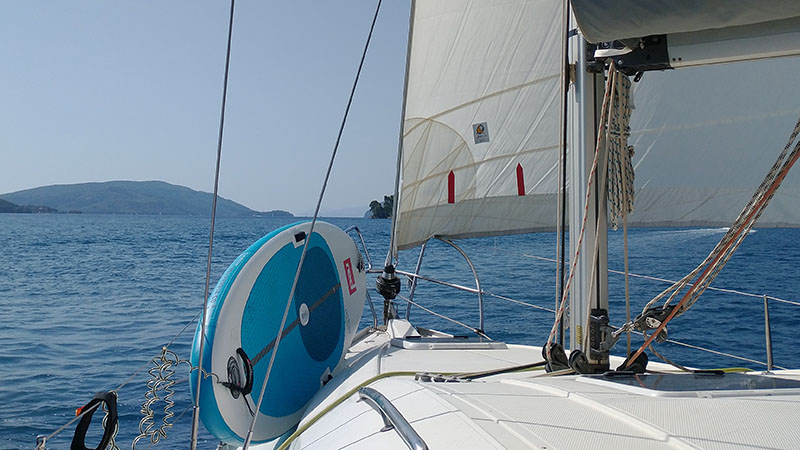 After settling in and enjoying a relaxing first day of swimming and sunbathing, on our second day, we jumped at the opportunity to go sailing with a lovely crew who were also staying at Nikiana. Myself and my boyfriend Si, Fiona an artist and her husband Al, a writer, along with Yachtmaster extraordinaire Lissie.
This small group was the perfect introduction to yachting. When we arrived Lissie gave us a welcoming and highly competent briefing. She helped us feel at home on the boat, and then it was all hands on deck as we set sail and were given small tasks such as bringing up the anchor and putting up the jib as we set sail.
It was a beautiful day and so peaceful once we turned the motor off and got under sail. Watching the Greek islands float by was just idyllic. The coastal woodland and limestone cliffs that drop down to the turquoise water are magnificent. Whilst we were sailing, Lissie gave us an informative theory-briefing on the winds, types of tack, rights of way and more, which refreshed some knowledge from my dinghy sailing days!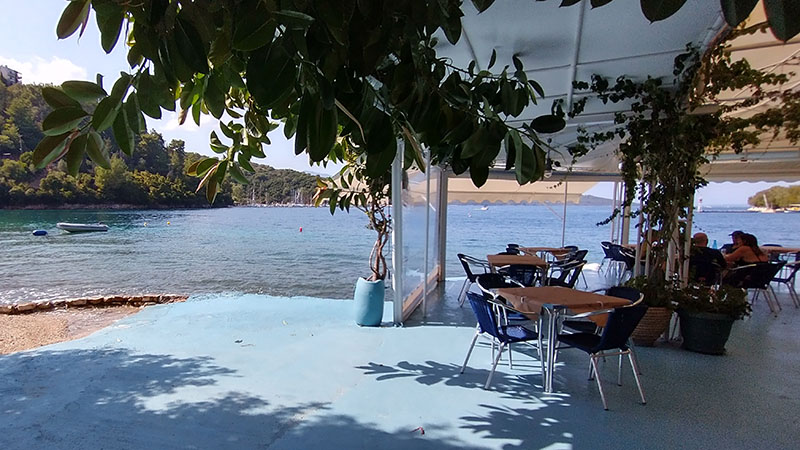 After sailing for a couple of hours, we anchored at a gorgeous little cove to dive off the boat, paddleboard and snorkel, before heading to Spartochori for a GORGEOUS lunch at a waterside restaurant consisting of sardines, taramasalata, tzatziki, olive oil, calamari, Greek salad, and the local white wine.
Sailing back and reflecting on the day, I'm certainly keen to take forward my sailing knowledge and competency. We had a fab day and it was such a good introduction to yachting (and awesome company, of course)! I'll definitely be considering taking the Competent Crew Course with Seafarer. Perhaps it will be the first step in the journey to chartering our own yacht or joining a flotilla!
We'll be back!
Lara