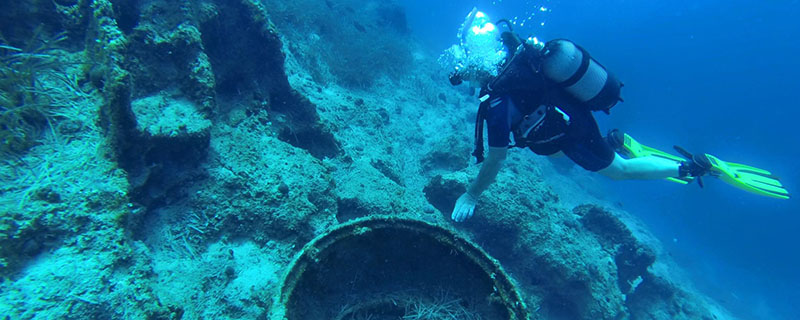 At Seafarer we endeavour to respect and protect  the natural environment in which we sail as well as the laws, people and culture of our host countries.
We have recently introduced a number of initiatives on our yachts and beach clubs with sustainability and environmental protection as a central aim. For example, on our yachts, we have introduced eco-friendly bio washing up liquid and hand soap, all our yachts are equipped with holding tanks,  we are abolishing single-use plastics and providing reusable water jugs, we have introduced reusable shopping bags made from recycled sailcloth from our old sails ( donated by our trusted supplier AP Sails of Thessaloniki in Greece), we have provided fishing nets on all flotilla yachts so guests can catch floating plastic, and we recycle things like used engine oil, sails, old anchor chains and other materials. Since last year, we also give our guests the option of purchasing carbon offsets at the time of booking. Another new initiative is that we are trialling electric outboards this year at our Corinth base. 
Our staff and lead crews always advise on issues such as avoiding pollution through the use of appropriate eco-friendly detergents on board our yachts, correct use of holding tanks and disposing of litter responsibly. We will also encourage you to conserve water which is an increasingly scarce resource in these communities and to sail rather than motor whenever possible. To this end, we have introduced a weekly lowest engine hours competition with a £50 holiday voucher prize, on every flotilla we operate. 
We advise on local regulations of which you should be aware. Additionally, we actively promote the history and culture of our host countries and endeavour to participate positively in the local economy and communities. For example we try to make use of local suppliers, staff and materials wherever possible. We support local events as well as support and encourage local conservation or recycling initiatives. A good example being the voluntary cleaning of the sea bed in Syvota harbour, Lefkas by our flotilla and instructor team last October, aided by volunteer clients and locals. We are planning more such events and initiatives in 2020, 
In this way we are hopefully doing our bit towards the common goal of ensuring that these beautiful and largely unspoilt areas are there to be enjoyed by future generations.