Learn To Sail in Croatia with Seafarer Training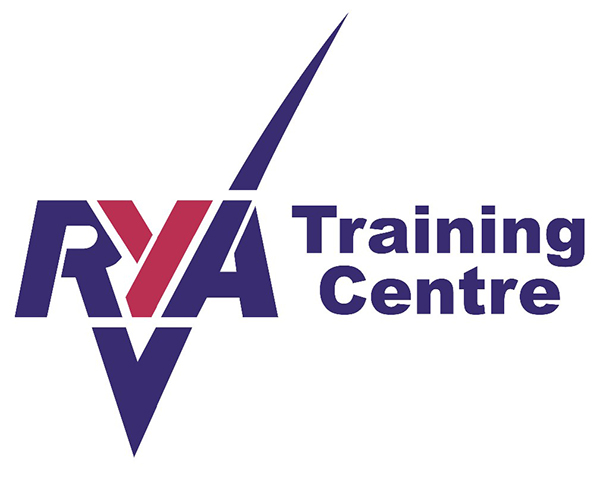 RYA Training in Croatia
T
he increased popularity of the Dalmatian coast of Croatia as a sailing destination made a new RYA training centre in the area an obvious choice for us.
Our training centre is located in the protected waters close to Sibenik, on the Dalmatian coast, ideally situated between the airports of Split and Zadar. If you are taking either the Competent Crew or Day Skipper course, our tuition yachts head either north or south, alongside our established flotilla. If you are looking to go beyond Day Skipper, either Coastal Skipper or Yachtmaster Prep, then their are longer passages to consider, south to the islands of Hvar, Viz and beyond or north through the Kornati national park.
If you would prefer to charter your own yacht for your tuition, we have an excellent range available. You'll stay on board a dedicated training yacht not shared with other students. With a RYA instructor at your side who will provide personal tuition, as you cruise the Dalmatian coast. Depending on your previous experience, the Competent Crew, Day Skipper or Coastal Skipper qualification will be in your sights at the end of the week.
Should you be looking to charter a yacht, either as part of a flotilla or on a bareboat basis, then the RYA Day Skipper practical course is the right choice. This will give you all the practical skills to charter in the coastal areas of the Mediterranean. The RYA Day Skipper certificate also enables you to obtain the internationally recognised International Certificate of Competence (ICC).
Safety Information
Seafarer Training and the other partner RYA sailing schools we recommend are fully recognised by the Royal Yachting Association. Tuition yachts are regularly inspected and comply with RYA / MCA guidelines and Codes of Practice for Sail Training Yachts. All instructors for both RYA and Non RYA courses advertised are RYA qualified commercially endorsed yachtmasters and cruising instructors as a minimum.
You can be reassured that safety procedures and equipment are regularly monitored and inspected to comply with both the British RYA and Croatian maritime authority regulations.
At Seafarer we ensure that all our recommended courses are both safe and enjoyable offering a high standard of tuition and comfort.
We ensure that:
You are under the supervision of an RYA qualified instructor whilst at sea.
All our RYA instructors hold the requisite first aid certificates and are fluent in English (all courses delivered in English, as per RYA regulations).
Safety equipment on our tuition yachts complies with both local and British regulations.
All yachts have DSC VHF radios, handheld VHF radios and mobile phones.
Slimline inflatable life jackets, harnesses and crotch straps are provided for each person aboard, with extra spares carried.
For your comfort, all yachts are equipped with Bimini sun tops (sun shade), hot water with deck shower, electric fridge, fully equipped galley and radio / CD player.
Accommodation on board is in double / twin / single cabins or saloon berth. Sheets, pillow cases, pillows, blankets / duvets and towels are all provided.
Instructor / student ratio is maintained at a maximum of 5 students per instructor, in line with RYA codes of practice.
Frequently asked questions
Why should I learn in Croatia?
Firstly, as your course is run over a longer period than you generally find in the UK, there is more time for the syllabus, but also for the skills you need for sailing in the Mediterranean. Secondly, you can enjoy a holiday alongside our flotilla, taking advantage of all the social aspects of our holidays. Thirdly, unlike the Solent, you can be virtually guaranteed some sunshine and warm, clear waters to swim in!
What's included in my course?
Your course on one of our tuition yachts includes the following:
Instruction from RYA qualifed instructors
Provisioning for breakfast & light lunch
Diesel, water & gas
Participation in flotilla activities
End cleaning
Bed linen
Course completion certificate (if successful!)
Automatic discount when booking your next Seafarer holiday
What experience do I need?
The RYA Sail Cruising scheme is designed to appeal to all, and learning in the warm waters of the Ionian is a prefect way to combine a holiday with achieving your sailing qualifications. Recommended pre-course requirements are detailed in the course section below.
Which course is right for me?
Most adults start their yachting with an RYA Competent Crew course which is an ideal introduction to yachting over the course of a week. Day Skipper courses are ideal for those with crewing experience but if in doubt, call us and we will be happy to discuss the options available to you. If you choose the Day Skipper or Coastal Skipper course, you will be assessed on your first day of tuition to determine whether your experience, both practical and theoretical, is at the required stage to proceed with your chosen course. If the instructor deems that you require more experience, then they will advise on the best route for your week of tuition.
Should I take a tidal or non-tidal course?
As of January 2017, there is no non-tidal endorsement to the Day Skipper or Coastal Skipper qualification, and all training centres are obliged to teach the tidal elements of the courses, irrespective of whether they are conducted in tidal waters or not. Everyone receives the same Day Skipper certificate, and we try, wherever possible, to practically demonstrate tidal elements of the syllabus alongside the theory during your course.
Do I need a visa for my trip to Croatia?
No, for British citizens, a tourist visa is not required.
Will I have to pay mooring fees?
Mooring fees in marinas, town quays and on mooring buoys are expensive in Croatia, and these costs are covered by the compulsory supplement, details of which are shown in the price table on this page.
What wind conditions can I expect?
Generally the prevailing wind is from the North / North West and the strength ranges from force 2 to force 5. Stronger sailing breezes can generally be expected in the afternoons, between 2 and 5pm. Due to the mountainous nature of the islands, you can usually count on some great local winds – your instructor will know where to be at the right time!
How much cash should I take with me?
Obviously this will depend on what your plans are, but generally you can expect to pay around 150-200 Kuna (£15-£20) per person for an evening meal. Although most places take card, it is good practice to have enough cash with you to cover any bill. Cash points are available near to our base in Zaton and widely available in Sibenik as well as some of the larger villages and towns – your flotilla crew know exactly where and when you can get more and they will keep you updated as your holiday progresses. Travellers cheques are no longer readily accepted, and Croatian Kuna is the currency used in Croatia.
Where in the UK can I fly from?
You can fly direct to Split from London Heathrow, Gatwick, Luton & Stansted, Bristol, Glasgow, Manchester and Birmingham.
How far is the base from the airport?
The transfer (which we can arrange for you) from Split or Zadar airport to our base in Zaton, Sibenik, takes approximately 1 hour, always by air-conditioned taxi, minbus or coaches.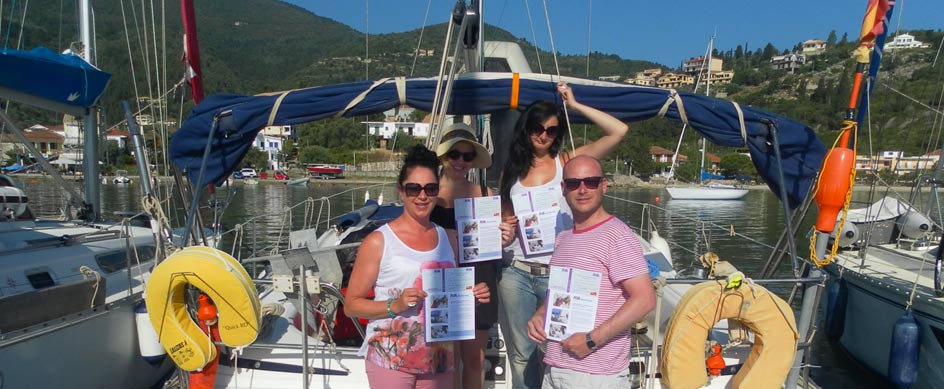 Our Tuition Yachts
Our main fully coded RYA Training Yacht in Sibenik is the Harmony 42 "Vestavagoy". With two double guest cabins (1 en-suite), the yacht is never overcrowded. With an ample cockpit, wheel steering and spacious saloon, there is room for everyone to spread out and relax. The yacht is fully equipped with a music system with cockpit speakers, deck shower, hot water and all the safety equipment required to make your course safe, secure and relaxing.
Yacht Inventory
Sailing Inventory
Furling genoa
Battened mainsail with lazyjack system
Storm jib
Self-tailing winches
Spinnaker pole
Running rigging for pole triangulation
Safety Equipment
Croatian regulation life jackets
Slim line inflatable life jackets
Fixed DSC VHF radio + handheld VHF radio
Emergency VHF aerial
Jack Stays
Life Raft
2 x Lifebuoy (with lights), Danbuoy and throwing line
Emergency tiller
Gas detector in saloon
Smoke detectors in each cabin
Exterior Equipment
Wheel steering
Bimini sun top
Sprayhood
Wind, speed & depth instruments
Electric windlass, bow anchor and chain
Mooring warps, spare warps, long line (50m)
Kedge anchor & chain
Dinghy and outboard engine
Cockpit cushions
Cockpit speakers
Cockpit shower
Brush and boat hook
Navigation Equipment
GPS Chartplotter
Local area charts
Pilot book / Cruising guide, logbook
List of lights
Dividers, plotter, hand bearing compass
Binoculars
Pencils, rubber, sharpener, notepad
Domestic Equipment
Plates, side plates, bowls and cutlery
Saucepans, frying pans, cooking utensils
Tea towels, kitchen roll, washing up liquid, bin bags
Glasses, mugs, cafatiere, corkscrew
For those looking for private tuition, we have a selection of yachts available, including 2017 model yachts and larger yachts for bigger boat experience.
Location
The Seafarer Training sea school in Croatia is located in the private marina of Zaton, close to Sibenik. You can fly directly from the UK to either Split or Zadar, and transfer to our base in approximately 1 hour from either location.
Reliable sunshine on the Dalmatian coast is virtually guaranteed during the season between early May and late October, with temperatures ranging from the low 20s in early and late season up to the high 30s in July and August. Sailing conditions are generally moderate with winds typically force 3-5.
Saturday charter flights from London Gatwick to Split airport with afternoon return. Regional charter flights from Manchester and Birmingham are also available. Flight Time is approximately 2 hours.
The transfer time from Split or Zadar airport to our base takes approximately 60 minutes. We would be happy to arrange this for you if required.
Seafarer Training Zaton - 2019 Prices - Courses start every Saturday
| | Courses - Per Person | Courses - Per Yacht |
| --- | --- | --- |
| Courses Available | Start Yachting, Competent Crew, Day Skipper, ICC, Coastal Skipper | Start Yachting, Competent Crew, Day Skipper, ICC, Coastal Skipper |
| Tuition basis | Tuition Yacht (per berth) | Private Tuition |
| 30th March to 24th May 2019 | £695 | £995 |
| 25th May to 27th September 2019 | £795 | £995 |
| 28th September to 26th October 2019 | £695 | £995 |
| Duration | 6 (7 nights on board) | 6 (7 nights on board) |
Extra & Discounts
Local Croatian tourist tax is payable upon arrival (currently 1 euro per person per day).
A 50% supplement applies for single cabin occupancy on the training boat.
An en-suite cabin is available on our Harmony 42 tuition yacht, at a £50 supplement per person per week.
A £50 Discount applies for booking a saloon berth.
A 10% multiple course discount applies when 2 or more courses are booked for an individual at the same time.
For prices of mile-builder, experience yachting and all shore-based theory courses please call for details.
Guide price for flights to Split and transfers to / from Zaton, from £295 per person.
Extras: Instructor's food, accommodation (if not on student's yacht) and return travel if he/she not dropped at base, payable at location at cost.
Private tuition charges apply to when clients charter a suitably equiped tuition yacht exclusively for their party and we provide an instructor on board for the duration of the course.
ICC Assessment only (3-4 hours) £100 per person
What's Included on a tuition yacht course
Instruction from RYA qualifed instructors
Provisioning for breakfast & light lunch
Diesel, water & gas
Participation in flotilla activities
End cleaning
Bed linen
Course completion certificate (if successful!)
Automatic discount when booking your next Seafarer holiday