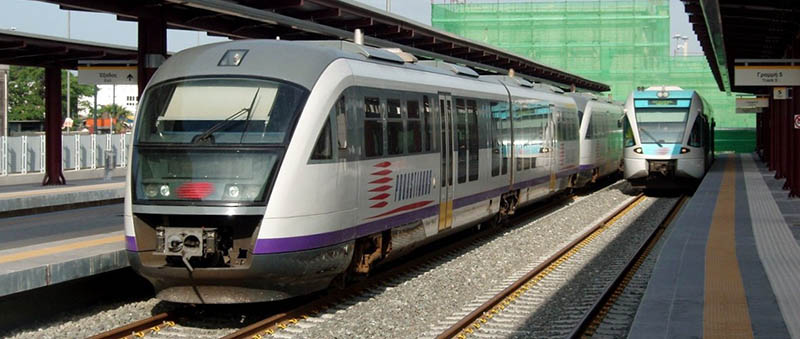 Cheap, Fast & Comfortable
The small city of Corinth is located 70km to the west of Athens and is the home of our Saronic Gulf & Corinth Canal Flotilla. We launched this flotilla in 2020 and after a successful first season we have many sailors looking to explore the quiet Gulf of Corinth, the beautiful Saronic Gulf and to transit the bucket list Corinth Canal. The nearest airport to Corinth is Athens International which has plentiful flight options from many worldwide destinations.
One of the advantages of this destination is you can transfer from Athens Airport to Corinth by train which is comfortable & sustainable while being considerably cheaper than by road. There are 3 direct trains from the airport to Corinth each day along with one every hour with a change in Kato Acharnai. For those wishing to spend time in Athens at either end of their stay will also find it easy and convenient with the city centre on both lines.
We've put together a video of the trip below and read on for more details of how to transfer by train to Corinth.
What times do the trains run
Trains to Athens and Pireas from the airport run roughly every 30 minutes from 5.52 to 22.50 and takes just over 30 minutes to the changover point to Kato Acharnai. At this station you go to the other side of the station and take a train to Kiato (Corinth is on the way) which runs every hour and takes about 50 minutes. Full timetables are below but note that the last train to leave Athens airport with a link to Corinth is the 22.09.
Due to the vagaries of flying it can be easiest just to take the first train from the airport and carry on with your journey from there.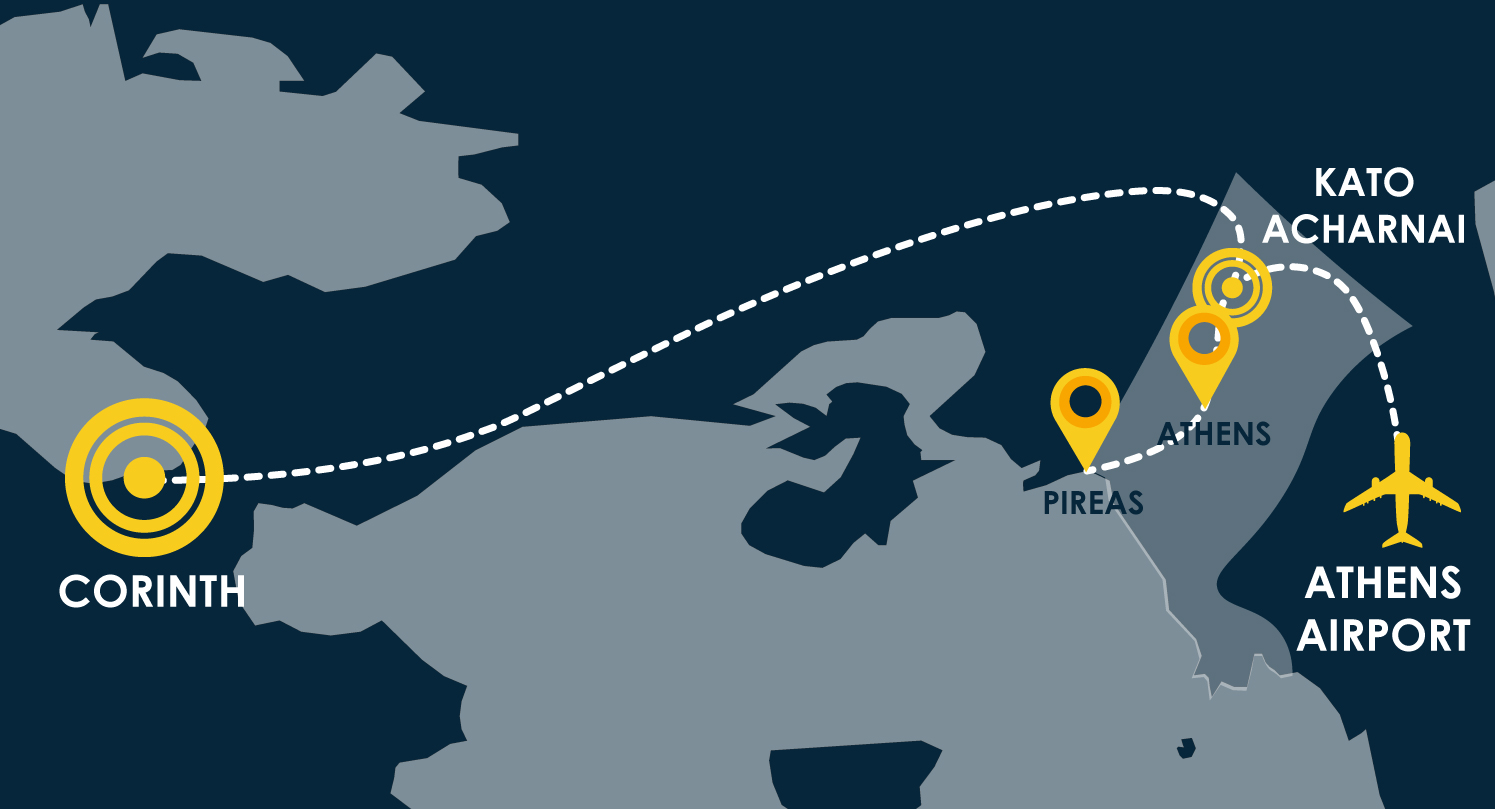 Where do you get a ticket
Tickets can be purchased online but it's normally far easier to buy them at any station. The current price is €11 each way per person and you can use cash or card. At Athens airport station use the middle ticket booth with signs saying suburban railway.
The final hop to our base in Corinth
When you arrive at Corinth train station the base is only a short taxi ride away. As you walk out of the station you'll find the taxi rank on the right-hand side and you will want to ask for the small port of Corinth. When you arrive you will see the Seafarer flags on the lead boat and pontoons. The taxi ride should cost about €5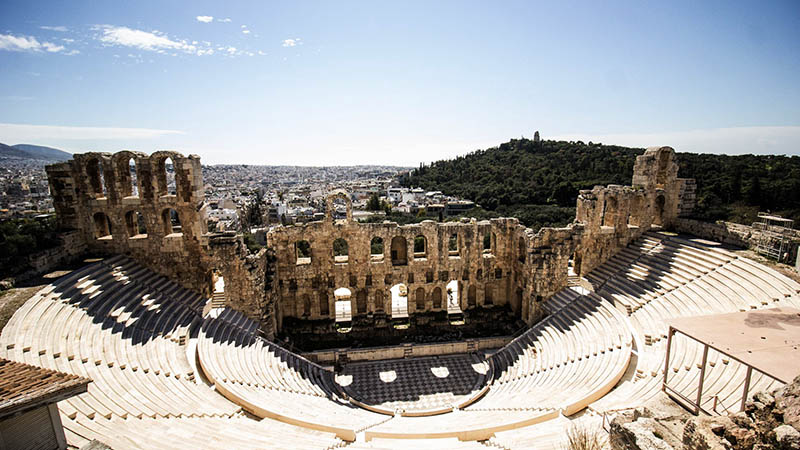 Stopping in Athens
If your looking to spend some time in Athens at either end of your stay the easiest way is to continue on the train from either the airport or Corinth to Athens Larissa station where you can link to the cities subway system. From here you can visit any part of the city easily. A full metro map is available here.