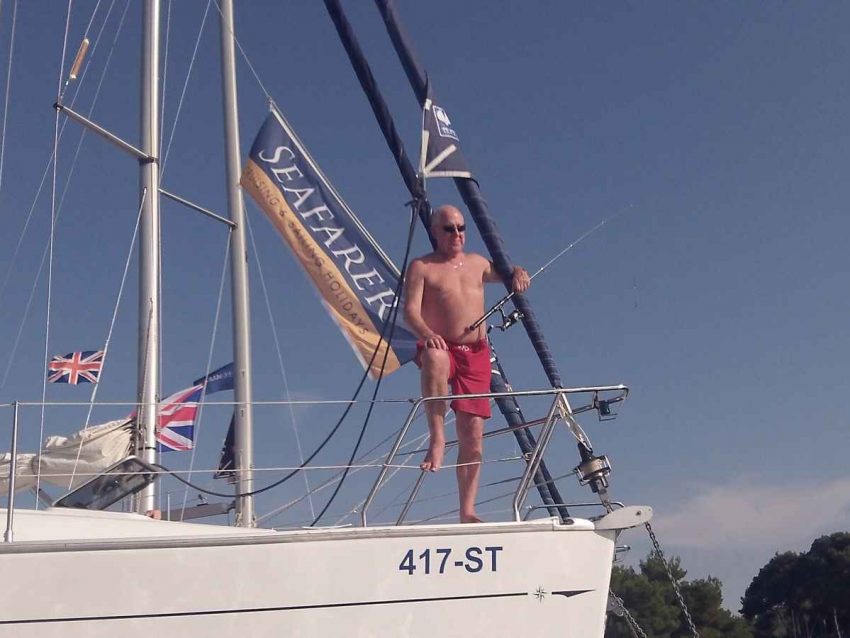 With the Six Nations well underway and England just getting over the line for their second win, we thought it was time to highlight the Seafarer Flotilla Six Nations. With a mixture of new routes and old favourites, we think there's something in this lineup for everyone. Book early to avoid the scrum for late availability in the summer.
Get ahead of the pack and book one of our Special Offers in Lefkas and Mallorca.
Representing Spain: The Mallorca Flotilla
After a successful first year, Seafarer is continuing its Balearic Adventure on one of the world's most beautiful islands.
Seafarer HQ is full of former Mallorca residents and Spanish Speakers, so we are the people to arrange your package and post-sailing stays.
Representing Greece: Five Flotillas
Lefkas Flotilla
Kefalonia Flotilla
Sporades Flotilla
Dodecanese Flotilla
Saronic Flotilla
We've been sailing in Greece for a long time now and we're not slowing down. We introduced a second Ionian flotilla in Kefalonia and since you all loved it, we kept it going.
Representing France: The French Riviera Flotilla *New for 2017*
We are very excited to be the only Flotilla Operator in the South of France. Sailing into St Tropez as well as many other beautiful stops, we hope you will be as excited as we are.
Representing Montenegro: The Montenegro Route *New for 2017*
As part of our Dubrovnik & Montenegro Flotilla, we'll be dipping our toes in Montenegrin waters and stopping by the walled city of Kotoe
Representing Croatia: 2 Flotillas
We have our ever-popular flotilla in the Dalmatian Islands and after a wonderful debut year, we are continuing with our Dubrovnik Flotilla, which will now do a route via Montenegro.
Representing Turkey: Lycian Coast Flotilla
For years now, Turkey has been a popular destination for sailing, with scenic coastline and beautiful waters. This year, on selected dates we will sail further south East on a two week 'Seven Capes' itinerary to Kas and Kalkan, exploring arguably the most scenic stretch of coastline in Southern Turkey.