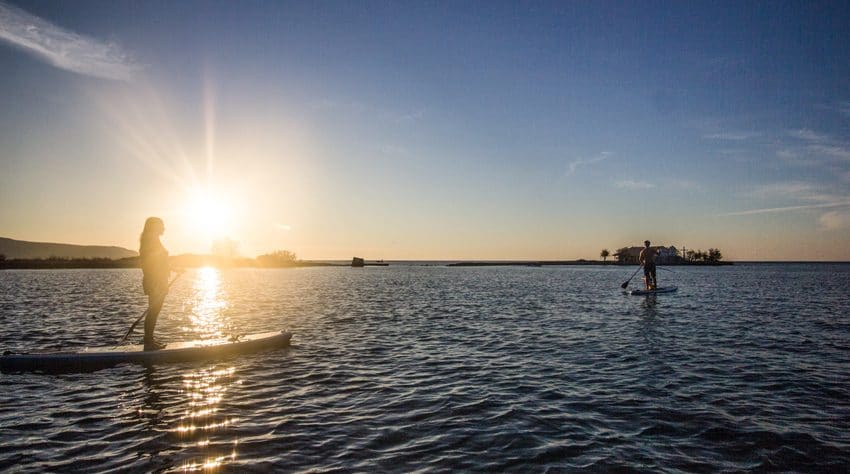 On the final week of the summer season, Seafarer flotilla crew and RYA sailing instructors, all qualified divers, led Seafarer's conservation week in the Ionian.
They organised a harbour sea bed clean up in one of our favourite places,  Syvota on the beautiful island of Lefkas. The initiative was run in cooperation with the local diving school, Odyssey Dive Club, which many of Their  flotilla guests joined this summer for Scuba diving trips or tuition.
With diving equipment free to use, a good number of guests contributed and helped clean up the harbour and local area which Seafarer holds dear.
Seafarer MD Chris Lorenzo added:
"It is important that we are good guests and treat the areas we visit with respect, so we felt that helping the local communities was an essential part of our responsibilities as guests in the area. This harbour cleanup goes alongside our other green initiatives this year, such as removing single-use plastic items from our yachts and starter packs, providing bio washing up liquid and hand wash on board and providing reusable shopping bags made from recycled sails".
Both staff and guests alike were surprised by just how much debris and rubbish was on the sea bed, which included tyres, old batteries and of course lots of plastic!
Seafarer were proud to have left the area in a much better state than when they arrived, removing several bags' worth of rubbish from the harbour.
RYA Instructor George Nounes added: "It is so important to do the little things to keep our favourite places in a good state".
Editor's note:
Operating since Since 1995, Seafarer is a yachting specialist, with flotilla sailing programmes across a wide range of destinations including the Ionian, Sporades, Dodecanese and Saronic Isles in Greece, 2 bases in Croatia and Montenegro, as well as the South of France and during the winter, a flotilla in Thailand. The company also offers Beach Club sailing and is an RYA recognised sailing school in Greece, Croatia and the Solent in the UK.
Lefkas Flotilla
Easy / Relaxing Sailing – Level 1
Ideal For Families
Beautiful Area With Varied Ports
Club And Flotilla Option
Combine Flotilla With RYA Tuition
Kefalonia Flotilla
Moderate Sailing – Level 2
Ideal For Families
Beautiful Area With Varied Ports
Club And Flotilla Option
Combine Flotilla With RYA Tuition
For quotes or comment:
Call: Chris Lorenzo or John Connolly at Seafarer on 0208 324 3118
Mail: [email protected]
seafarersailing.co.uk