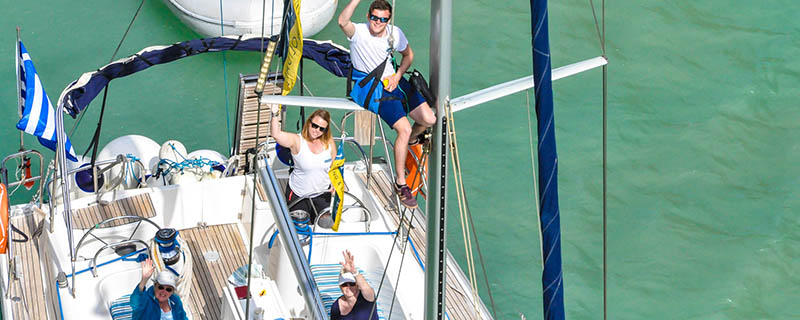 Author Chris Lorenzo
We are delighted to announce our new flotilla and charter base in Greece for summer 2020 at Corinth, combining sailing in both the Saronic Gulf and the Gulf of Corinth.
Located just one hours drive south of Athens and giving a choice of two wonderful, yet very different sailing areas it is a unique base with a lot to offer. It is also next to the spectacular Corinth Canal.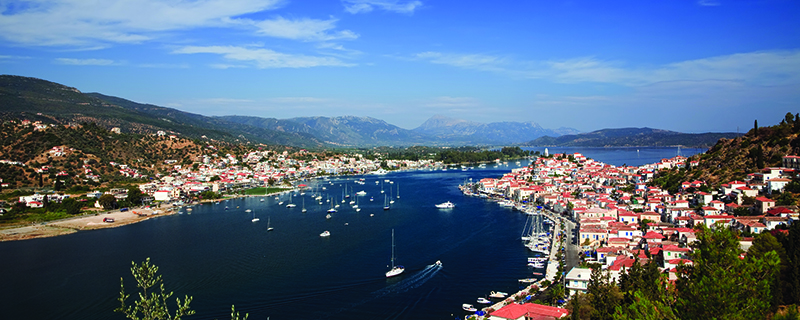 With the base strategically positioned close to the west entrance of the Canal, Seafarer's new flotilla ventures in both directions alternating between a week sailing east through the Corinth Canal to the islands of the Saronic Gulf and a week exploring the Gulf of Corinth to the west. A two week holiday combines both.  In the Saronic Gulf, islands such as Aegina, Aghistri, Poros and Hydra are all within easy reach as are some great stops on the Peloponnese coast such as Old Epidauros, Vathy and Methana.
In the Gulf of Corinth, it is quieter and the sailing winds more brisk. There are many interesting places to explore such as the little known Alkioni islands, Trizonia island and the historic Seafaring town of Galaxidi.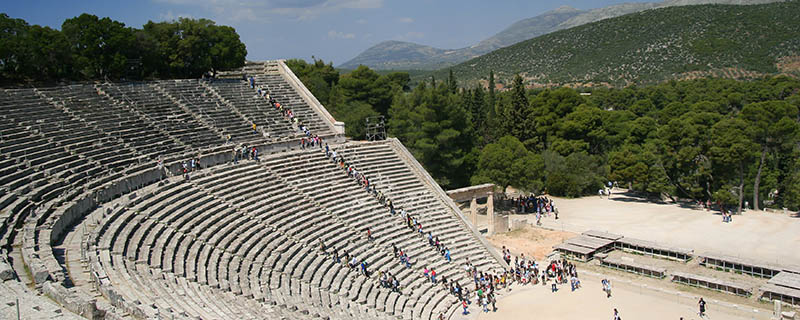 Another attraction to this area are the famous ancient sites ashore, such as the ancient oracle at Delphi and the famous Lion Gate and ruins of Agamemnon's palace at Mycenae. The most impressive of these however is arguably the 2500 year old Amphitheatre at Epidauros, still in use today.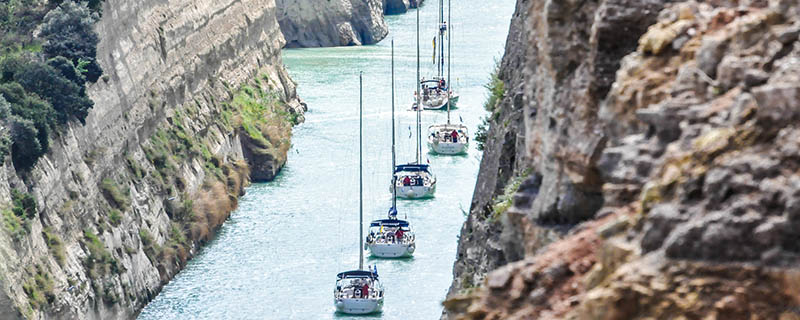 The area has something for everyone and is well served by flights from most places into Athens.
Seafarer veterans will remember the  Saronic Gulf was where Seafarer lainched it's very first flotillas many moons ago,  and it was a firm favourite for many years, so we are delighted to be back, all be it with the enhancement of a transit of  the Corinth Canal and another great sailing area on the other side.
We look forward to welcoming you there soon.