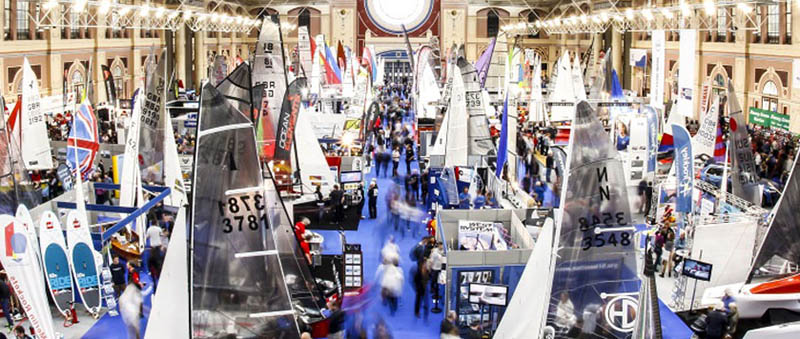 Meet us at Stand F54
26th/27th Feb, Farnborough International
It was 2 years ago at the RYA Dinghy Show where we were starting to fear the virus from Wuhan and how it might affect the coming season. Affect it it did and led to the Dinghy Show being held virtually in 2021 along with 2 seasons of travel disruption. Zoom forward to 2022 and were now looking forward to the relaunch of this classic show on the 26th & 27th of February in its new base of Farnborough International (home of the famous airshow of the same name). Not only will there be the usual enthusiasm of beautiful dinghies of all classes available to feast your eyes upon but for the first time joined by other excellent watersports such as windsurfing, stand-up paddleboarding, and wingsurfing.
It's always been a really great show which is perfect for those of all ages with loads on, a real celebration of our sport. The move to a larger venue will allow far more exhibitors and add even more to this already excellent show.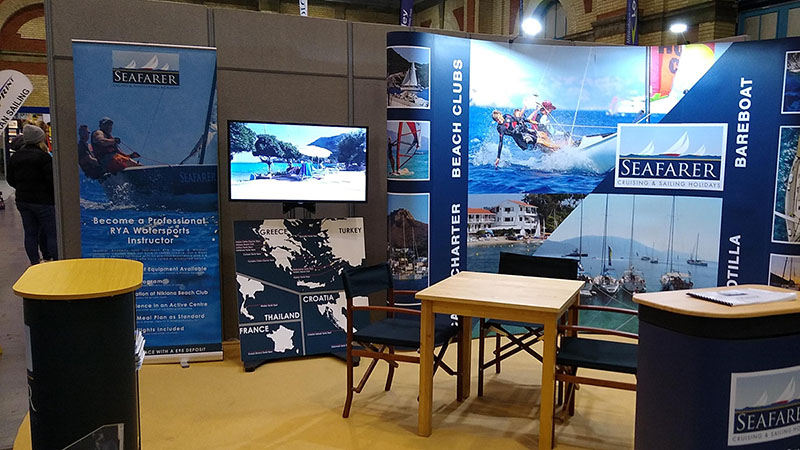 Seafarer will be on Stand F54 with a few familiar faces to chat to about all things sailing.
If you would like 10% off tickets for the show click here and use the code RYAEX2292.
Show Timetable
Pre Show
17th February – Show Competition Opens
Saturday 26th February
10.00 – Show Opens
16.00 – Free Greek Drinks on the Stand
18.00 – Show Closes
Sunday 27th February
10.00 – Show Opens
15.30 – Free Greek Drinks on the Stand
16.00 – Facebook Live prizegiving from show competition and 2021 photo competition
17.00 – Show Closes