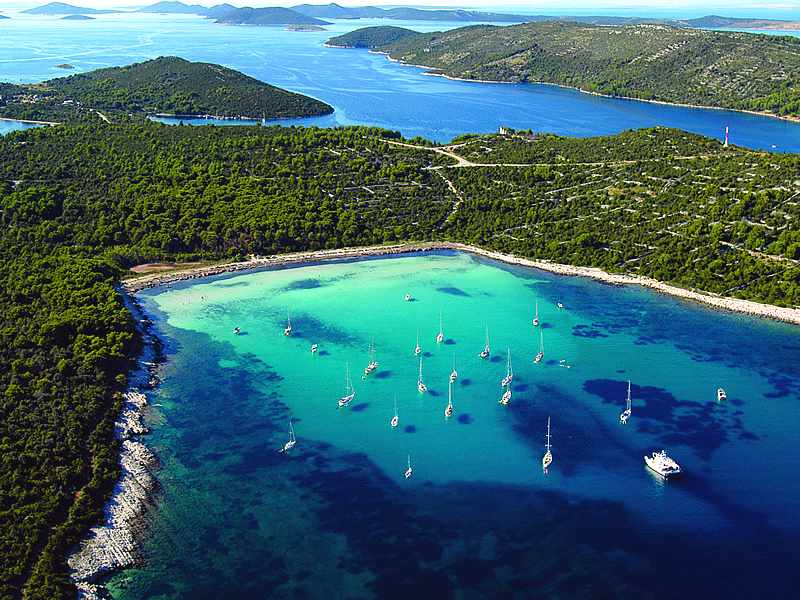 We've kept the the scenery, the culture and the same great sailing. The hidden bays and Seafarer's brand of flotilla that you've always loved. We've kept our flotillas smaller to make sure you get the same service and attention that makes our flotillas stand out.
So we listened, we learned, we tweaked. We know a lot of you felt that Croatia had become more expensive than you'd been accustomed to over the years and that the marinas were a bit excessive…
Because of this, we've changed our routes, meaning there'll be fewer marinas, more village or town quays and mooring buoys, hence fewer fees ! With 2 national parks and a wealth of history and culture this area has it all. During the school holidays, we will add a kid's co-ordinator, organising fun & games for all.  The fleet has been refreshed and had some TLC, plus plenty of 2018 & 2019 yachts to choose from.
We've also marked this as a family-friendly route, with an extra member of staff to run kids' activities during the school holiday season.
Want to stay in Croatia a little longer after the flotilla? Well we've partnered up with some local hotels and villas so we can make sure that whether you want to continue to explore Croatia or just want to relax in the sun, that we can do it for you.
We've put together a blog post so you can read in more detail what the Dalmatian Islands have to offer.: