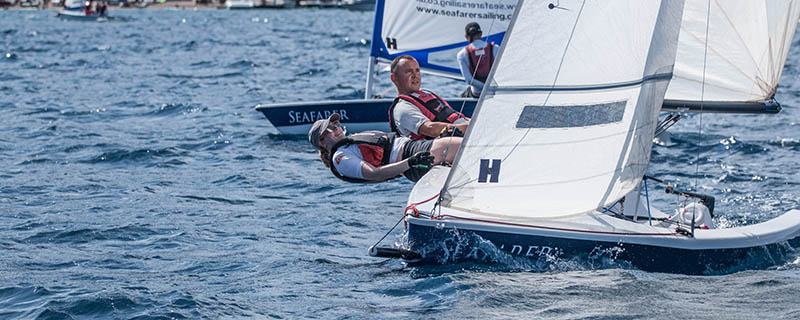 Watersports for all at our Greek Island Beach Club
2019 was a great year at Nikiana Beach Club with loads of people getting on the water and many smiles all round. A few times I remember looking around and seeing empty sunbeds and a bustling sailing area which is always nice. Here is an overview of what's new and what's going on at Nikiana Beach Club this season.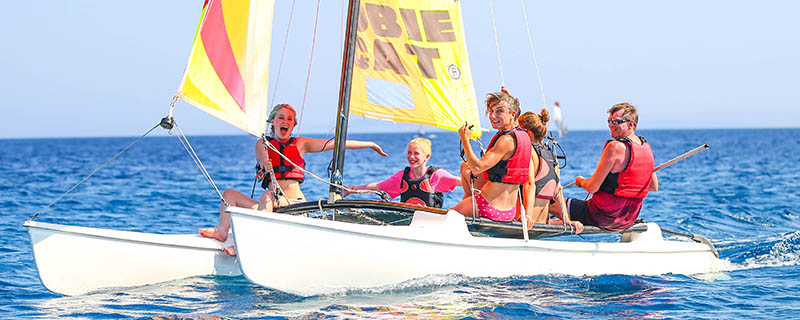 Hobie 15 & Laser Replacements
As part of the ongoing upgrades to our cat fleet, we are looking to get a Hobie 15. The 15 is a great beginner catamaran being both easy to sail and exciting at the same time. It will be an excellent addition to our Dart 16s and Hobie Pacific. Our Lasers are another boat that gets a huge amount of use so we've decided to replace half the fleet this season. All boats will have full XD controls and choice of 3 rigs.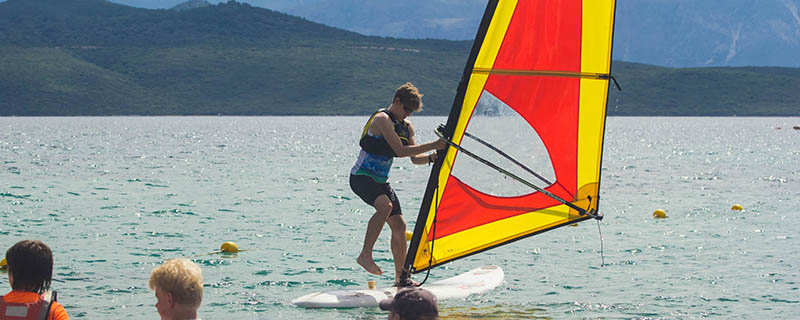 New Buoyancy Aids & Windsurf Trainer Rigs
This year we've teamed up with Rooster to replace our buoyancy aids with the Diamond Overhead model. This gives unrestricted movement and a great fit for all body shapes. There's also a large front pocket for any bits you want to take on the water. For those learning to windsurf, we've teamed up Tiki sails to replace all our trainer windsurf sails giving a larger choice and more sizes.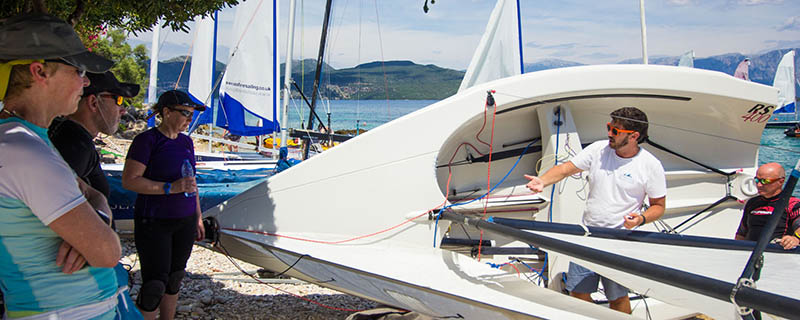 RYA Advanced Courses
With our large and varied fleet of dinghies and a great area to sail in, we've been running RYA Seamanship Skills and Sailing with Spinnakers for a number of years with great results. Two years ago we started running the RYA Performance Sailing course which good sailors the knowledge and confidence to take out some of our faster performance boats and sail them with trapeze and spinnaker. This season we will be starting the RYA Day Sailing course which gives you the skills and experience to do small boat cruising while in our own island paradise.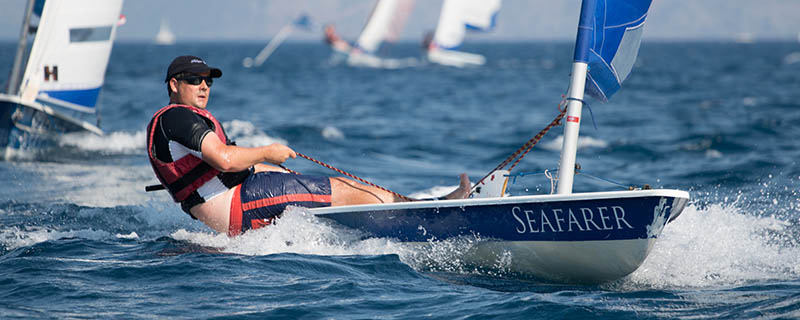 Level Up Weeks
Following the success of previous Level Up Weeks in 2018 & 19 were back for 2020. The week gives you the opportunity to Level Up your sailing or windsurfing skills with 18 hours of free RYA Tuition in the following areas
Beginner Sailing
Intermediate Sailing
Advanced Sailing
Beginner Windsurfing
Beginner Yachting
Package from £499 including flights from London Gatwick, transfers and B&B Accommodation. This year they will run on the 3rd May, 21st June & 27th September.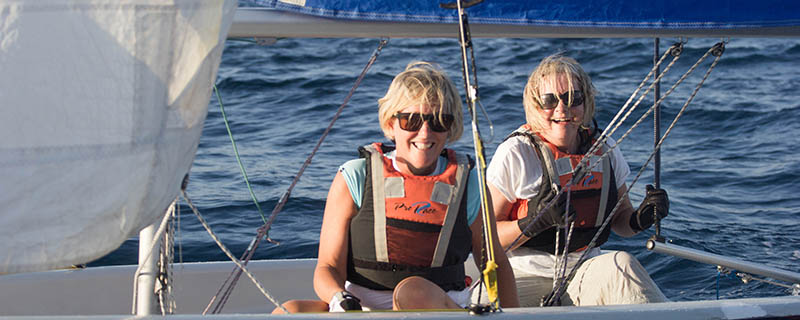 Solo Traveller Weeks
Nikiana Beach Club has always been a super sociable place to be and is perfect for those travelling solo. This year we have Solo Traveller weeks on the 7th June & 6th September with no single room supplement and some special socials throughout the week. The week is a perfect time to meet other watersports enthusiasts and lovers of the greek way of life and we'll help team sailors up for some of the larger boats.
Kids Club
During Half Term (24th – 31st May) & Summer Holidays (28th June – 30th August) we run our relaxed and fun Kids Club at Nikiana. Anyone between 7 & 17 can join and depending on age and sailing ability we will split into up to 4 different groups. Each group will have a 3-hour session each day with around 2 hours Sailing, Windsurfing or Suping along with plenty of games and on the water fun. We also run a kayak trip later in the week taking the group out of the sailing area to a distant shore to get ice creme. Although sailing and windsurfing sessions will include tuition those looking to learn more might want to look at our RYA Courses (Stages for those 6 – 13, Levels 14 up).
All in all its looking to be another cracking season at Nikiana with loads going on and lots of  jollity on and off the water. Give us a call on 0208 3243118 and we can answer any questions you may have.