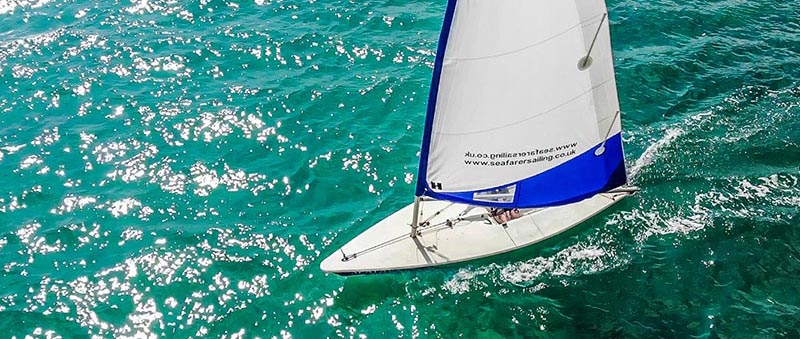 Dinghies, Catamarans, SUPs and Windsurf Gear
Giles and the beach club team have been hard at work preparing for the new season and we thought it was the right time to reveal what they have been up to. The news is very exciting with a whole host of new boats, windsurf equipment, and SUPs on their way to the club over the next two months, all ready to head out onto the crystal clear waters of Nikiana bay. Carry on reading for more details of what you could be sailing this season.
Nikiana Beach Club will be opening on the 29th of April this year with weekly prices from £495pp including flights, transfers, and use of equipment. Click here for more details on the club.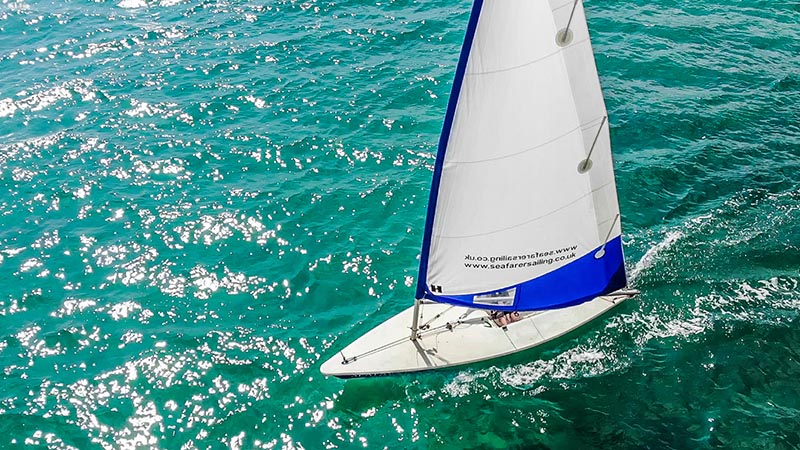 4 Brand New Lasers
We've been watching the feedback coming in through Feefo last season and we have been feeling its about time to seriously upgrade the laser fleet. We have four brand new ice blue lasers on their way to Greece from Laser Performance that can be fitted with full, radial and 4.7 rigs, making them suitable for all sizes of sailors. These four will join four more boats already at the club for some fantastic laser sailing.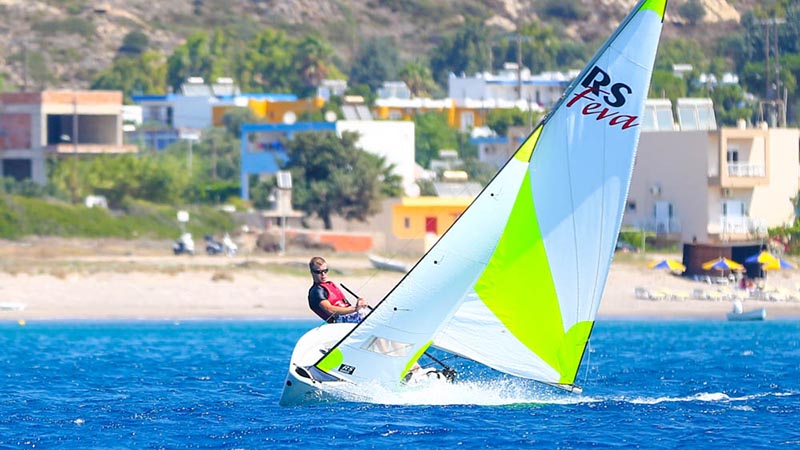 RS Fevas Joining the fleet
One boat that's been on our list for a few years now is the RS Feva, a smaller dinghy that some see as a successor to the super versatile Mirror. In classic form, the Feva has a main, jib, and asymmetric spinnaker and is best suited to two children who want to sail together and enjoy all the toys and excitement you can get from a larger craft.  It's also great for a parent and child sailing together or you can take away the jib to make a surprisingly fun adult single-hander. At least one Feva will be joining the Nikiana Beach Club fleet this season.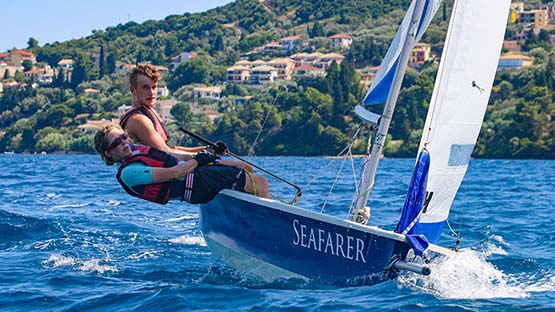 3rd 2000
We know how popular the intermediate doublehanded dinghies are at the beach club so we've decided to add another 2000 to the fleet for the 2023 season. These two or three person boats have a manageable sail plan of main, jib and a small spinnaker to make them great for Level 2 & 3 courses along with those wanting to improve their sailing. This will bring the 2000 fleet to three for the 2023 season.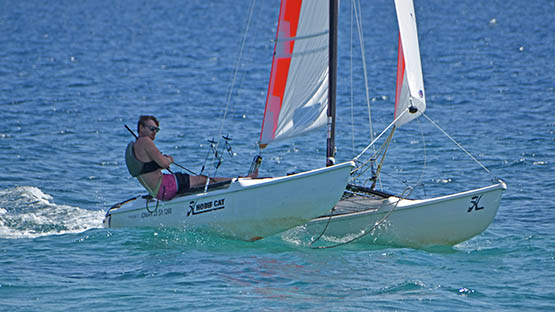 Another Hobie 15
With one Dart 16 sadly ending its sailing career last season we've upgraded it to a Hobie 15 for 2023. These catamarans are not only fast but also really easy to sail, even for those with very little sailing experience. Look out for weekly cat clinics in our two Hobie 15s and Dart 16.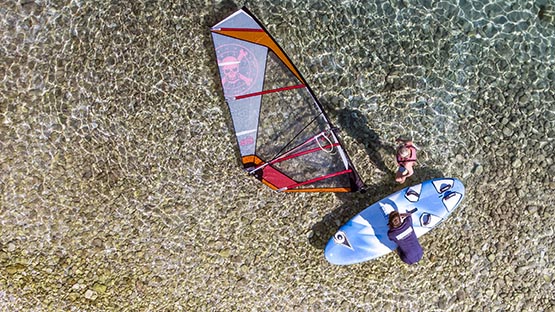 Windsurf Equipment
During the 2022 season we started upgrading our windsurf equipment with new beginner boards and new training sails. Over the winter we've added a variety of new rigs and other equipment to this to give us a very comprehensive setup for all levels.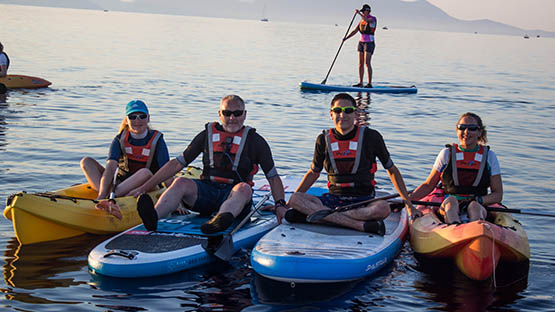 New JP SUP Boards
The mirror glass water we get first thing in the morning at Nikiana is perfect for stand-up paddleboarding and this year will see 4 new boards by JP Australia. These all round boards have a fast, smooth feel and are perfect for those wanting a fast and nimble paddle.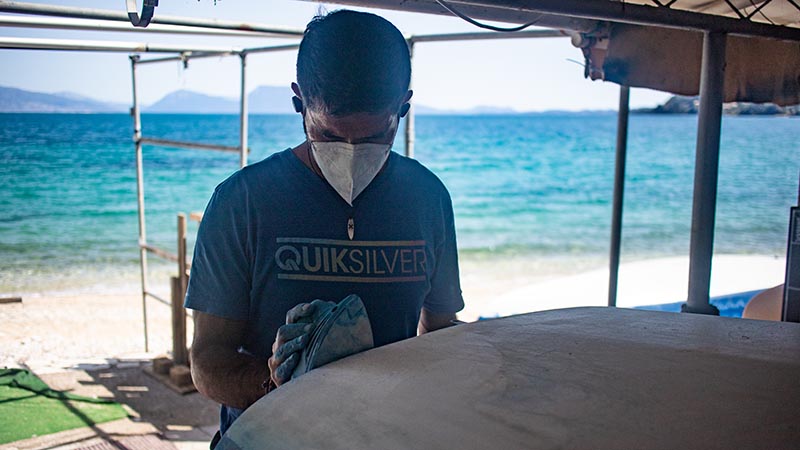 Fleet overhauls and new gear
For the rest of the fleet at Nikiana Beach Club, we have been working all winter to refit boats and get everything ready for the new season. Quite a lot of new fittings are being added to the fleet including new masts, foils, and loads of new sails. We're not going to list them all here but you can be assured that our large and varied fleet will be ready for the beginning of the season.
Over the next month, we will be filming a short video to showcase exactly how these overhauls will work and the processes we will be going through to prepare the equipment for the coming season. Watch this space for more details.
Check out Nikiana Beach Club
For more information on Nikiana Beach Club, including what boats and windsurf gear are available, head to our website at the link below.
Join our mailing list
Get our latest news and special offers
We send around 3-4 emails a month
Don't worry it's easy to unsubscribe